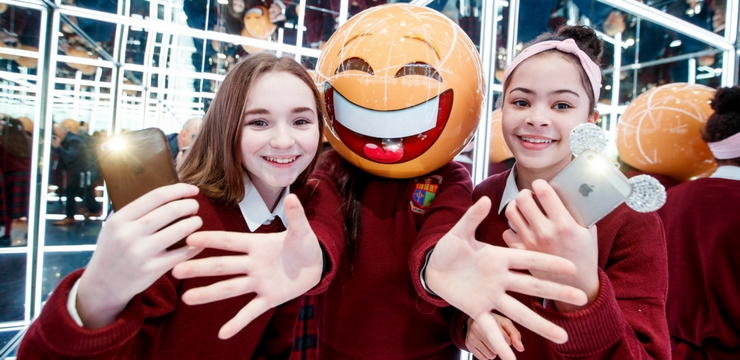 Safer Internet Day Ambassador Programme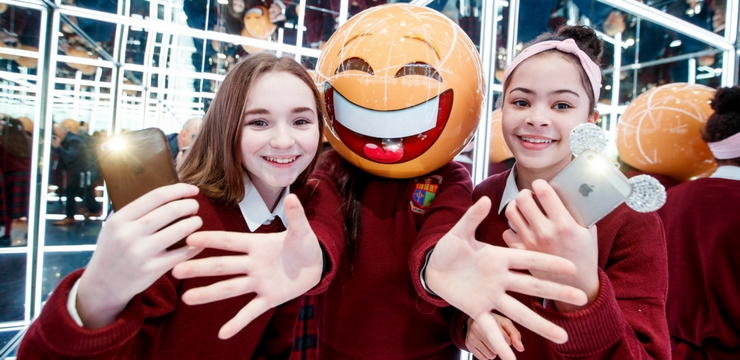 An important aspect of anti-bullying prevention and internet safety in schools is the active involvement of students in building a positive school climate. As a part of our Safer Internet Day campaign, Webwise is reaching out to post-primary students and encouraging and supporting them to address the issue of cyberbullying and internet safety by leading awareness-raising campaigns in their clubs, schools, and communities. We would love you to get involved!
What's Involved?
Anyone can nominate a Safer Internet Day (SID) Ambassador, you can even nominate yourself! We are looking for young people who have the passion to lead a campaign in their school. In 2018, almost 100 students from around Ireland gathered together for the Safer Internet Day (SID) Training Ambassador Programme in Facebook HQ.
In partnership with the Irish Secondary Schools Students' Union (ISSU), Webwise provided online (webinars) and offline training to the youth ambassadors to empower them to lead safer internet campaigns in their schools. This is a great opportunity to work with students from across Ireland and help create a positive environment in schools and communities.
The centerpiece of Safer Internet Day 2018 was the #BeInCtrl campaign awareness video which featured advice from our SID Ambassadors on how they will #BeInCtrl. All of the SID Ambassadors got to take part in the campaign video, and attend the launch of the Be in Ctrl resource, which took place in Croke Park! See more details here. Many of the SID Ambassadors have continued their campaigns, Ard Scoil Mhuire came first in the YSI Awards with their Keep it PG campaign.
Who's Involved?
Safer Internet Day Ambassadors are teenagers who want to do something about cyberbullying or another internet safety issue.
They don't need any special expertise or experience, just a commitment to do something positive.
We would love to hear from teenagers who have previous experience of leading internet safety/cyber-bullying or other positive campaigns in your schools/community or youth group.
Why Join the Safer Internet Day Ambassador Programme?
Over 102,000 students joined us in celebrating Safer Internet Day across Ireland in 2018. Help us make Safer Internet Day 2019 an even bigger success by becoming a Safer Internet Day Ambassador.
Each SID Ambassador will receive free online and offline training from the Webwise team and members of ISSU (Irish Second-Level Students Union).
The SID Ambassadors will develop teamwork and communication skills and will also learn about leadership. This is a great opportunity to work with students from across Ireland and help create a positive environment in schools and communities.
How Do I Sign Up?
Recruitment for the SID Ambassador 2019 Training Programme is now closed. All places have been allocated. If you were unsuccessful, you can apply next year. You can also get involved in Safer Internet Day 2019, we have lots of great ideas here: https://www.webwise.ie/saferinternetday/.
Check out this SID 2018 training day in Facebook HQ!
Read more about how Safer Internet Day Ambassadors and people around Ireland celebrated Safer Internet Day 2018 here.