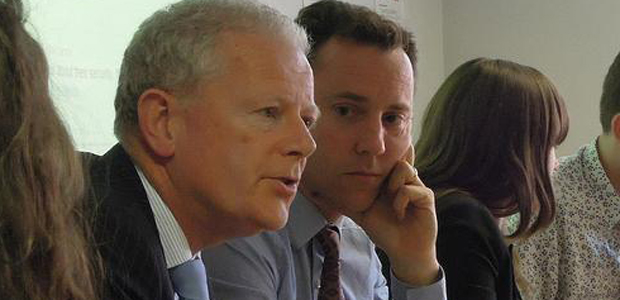 Terrific turn out for Digital Kids Seminar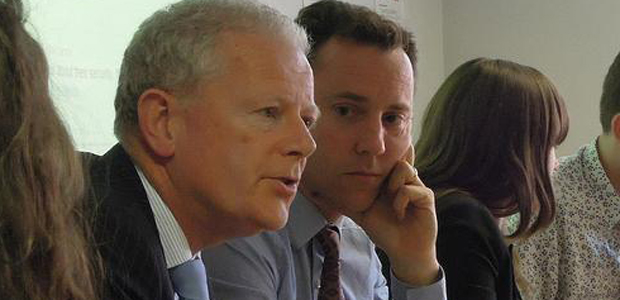 The latest seminar in the digital childhoods series was held on Thursday at the Dublin Institute of Technology with a capacity audience treated to an engaging discussion on young people's use of social networking websites.
Representatives from Facebook, the Data Protection Commissioners (DPC), the National Centre for Technology in Education (NCTE), as well as youth groups and academics gathered to debate the key issues during a lively three-hour meeting.
Brian O'Neill, a Senior Research Fellow at the Dublin Institute of Technology (DIT), opened the seminar by launching the latest batch of findings from his EU Kids Online research, Social Networking Among Irish 9-16 year olds.
Earlier in the day, the research, co-authored by Thuy Dinh, also from DIT, received plenty of media coverage. The Irish Independent, as well as various websites and radio stations, reported the main finding which revealed how over half of eleven and twelve year olds, and 20 per cent of nine and ten year olds, are using Facebook in contravention of the company's ban on users under 13.
The launch was followed by a presentation from Patrick Delaney, a Waterford Institute of Technology lecturer, who described his PhD study which investigated young people's use social networking websites pre 2010.
Entitled, Social Networking and Irish Adolescents: The Digital Life of an Irish Teenager, Patrick's study revealed how in 2007, some 85% of teenage Bebo users had public settings on their profiles, meaning anyone could access them.
Marco Scarcelli, who is a visiting researcher at DIT from the University of Padua, then discussed his project which looked at how Italian teens use social networking.
Marco told the 50-strong audience how his research had discovered that many Italian youngsters are using Facebook with a view to beginning romantic relationships.
The research also found that male teens were keen on projecting the Italian view of masculinity on their profiles.
To conclude the presentations, Billy Hawkes, the Irish Data Protection Commissioner, outlined the organisation's role in protecting people's privacy online.
Mr Hawkes said that young people are now heeding warnings over online safety and are becoming more aware of maintaining good privacy settings online. Social networking websites have to take some responsibility in protecting users too, he added.
Earlier this year, the DPC audited Facebook in Ireland. Mr Hawkes said the audit found a positive approach to privacy in the internet firm. However, it also found that Facebook was holding on to personal information for too long, which was "not acceptable", he said.
A short break was followed by a panel discussion. Patricia Cartes represented Facebook and told the seminar that the company would continue to invest in online safety features, including making privacy controls more visible at a cost to its interface.
Ms Cartes said that Facebook had yet to find a solution to underage use but added that it is always examining ways of detecting these profiles.
Also on the panel was Simon Grehan, the NCTE's Internet Safety Officer, and various youth representatives including Stephen Jordan of the Comhairle Na N'Óg and Bronte Fitzmaurice, a member of the National Youth Advisory Panel.
For a blow by blow Twitter account of the seminar, click here.