Join our team!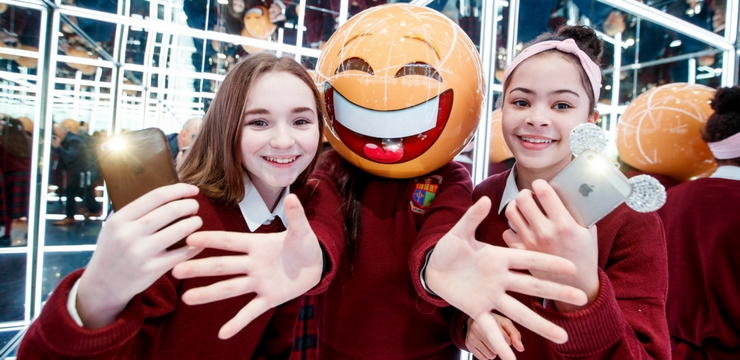 Webwise are currently recruiting for a Digital Content Development Officer for a fixed term contract (18 Months).
The Role
The Webwise Digital Content Development Officer will be expected to provide full administrative support on the Webwise internet safety awareness initiative of the Professional Development Service for Teachers (PDST) a support service of the Department of Education and Skills (DES). This includes the provision of web content development, online marketing and promotion, pedagogical, technical, project management and communications support. Specifically, the digital content development officer will assist in the development and promotion of online communication channels, event management, facilitation of the youth advisory panel and educational resource development.
Job Description
The Webwise Content Development Officer will be expected to provide full administrative support on the Webwise internet safety awareness initiative of Professional Development Service for Teachers (PDST). This may include pedagogical research and technical support as well as project management and communication support.
Main Responsibilities and Duties will include:
Writing, editing and proofreading copy including news items, articles
Developing and maintaining new online content, services and media assets (audio and video), working with design and technical teams as appropriate.
Creating educational resources
Using a Content Management System
Contributing to the ongoing improvement of the information structure
Writing project assessment and progress reports
Providing full administrative support to the project to ensure efficient implementation
Providing full accounting and administrative support to the Coordinator with responsibility for the initiative
Work within the partnership of European projects to share and utilise European expertise to affect national awareness.
Liaise with European partners in pursuit of most effective progress in Internet Safety Awareness in Ireland and across the partner communities.
Other communications tasks
Contributing to meetings, reports, and communication strategies
Assisting with the management and facilitation a youth advisory panel
Assisting in the management of events and communicating with media
Profile & Skills
Range of Knowledge, Experience and Skills required
Candidates must have the following qualifications, experience and competencies:
A bachelor's degree in a relevant subject (e.g., communications, education) minimum
Some experience in coordinating and writing for educational and parenting audiences.
An excellent command of English, both verbal and written.
Excellent organisational skills and the ability to manage priorities and assignments
A good work ethic, capable to work well in teams and independently, sometimes to short deadlines.
Desirable
It would be particularly advantageous for candidates for this post to have:
Experience of working with web publishing tools and content management systems
Experience of using online marketing and promotion tools
Experience in educational resource development
Innovative ideas and experience communicating through social media
Experience drafting press releases and liaising with public relation and media outlets
Experience developing and editing audio and video resources
Thorough knowledge of safety issues relating to young persons' use of the internet
Training/curriculum development experience
Excellent presentation and interpersonal skills
Irish would be an asset
How to apply
Completed application forms must be submitted in electronic format to recruitmenttie@pdst.ie by April 22nd at 4.00pm. The relevant documents can be downloaded below.
Digital Content Officer Job Description and Spec: webwise.ie/download/20708/
Digital Content Officer Application Form: webwise.ie/download/20702/