These internet safety guides and resources will help parents get to grips with their children's internet use and also to explore the issue of internet safety with their children.

Parents Guide to a Better Internet: This booklet will help parents to help their children have a positive experience when they are online. It provides information, advice and conversation starters about the benefits and risks they need to be aware of when using the internet. Topics explored in the guide include cyberbullying, screen time, sexting, social media and online pornography. 
Parent Guide to Internet Safety
Download the Irish version here.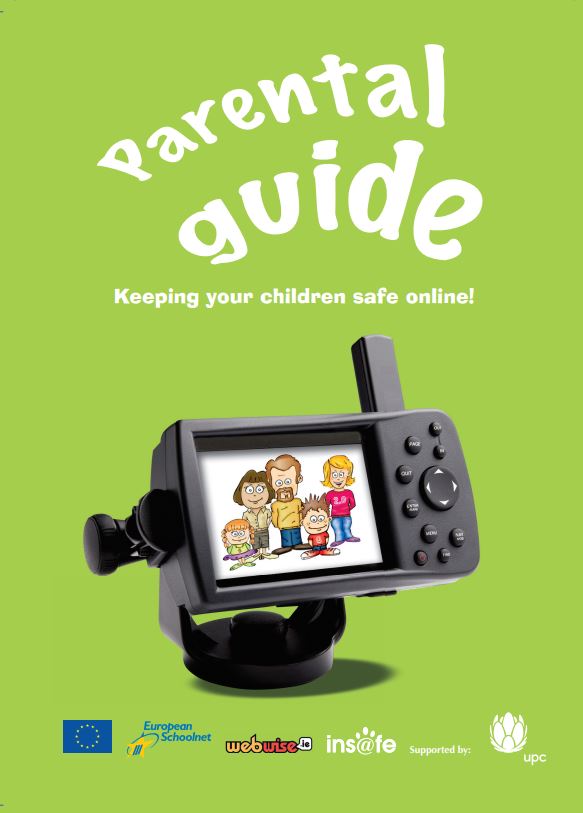 Family e-Safety Kit: Aimed at six to twelve year olds, The Family e-Safety Kit, was created to help parents share the benefits and risks of surfing the web in a fun and engaging way. 
Download Family e-Safety Kit Parental Guide


Play and Learn: Being Online: Intended for 4- to 8-year-olds, this book gives a glimpse of the impact of modern technology on everyday life, through 30 pages of fun and games. Above all it offers an opportunity for parents and teachers to sit together with their children and discuss these important issues.
Download Play and Learn: Being Online

Top 8 Tips for Parents: As parents, the most important thing you can do to reduce online risks is to engage with your child's digital lifestyle. These ten practical tips will help you to prepare your child to be a responsible internet user.
Internet Safety: Top Tips for Parents

Checklist: How to deal with cyberbullying: Help your child take control by not putting up with offensive content and by reporting it when you come across it. Here are some ways you can respond to unwanted messages.
Checklist: How to deal with cyberbullying

Checklist: How to manage your online reputation: Help your child make the most of their time online with thisuseful checklist for managing their digital footprint.
Checklist: How to manage your online reputation