Please note we currently have limited supplies of the Myselfie and Up2Use Anti-bullying kits. Orders are limited to 2 per person. 
The team at Webwise has put together a number of internet safety teaching resources. The resources are available to you, your school or your organisation for free. They can be used to help young people learn all they need to know about using new media in a safe, secure and positive way. Additional internet safety resources are available to download from the Guides for Parents and School Policy pages.
Take the first steps to beating bullying in your community by ordering a free #Up2Us Anti-Bullying Kit today. In the kit you'll find activities for addressing bullying, colourful stickers and supplies for creating interactive poster campaigns. Also included is the #Up2Us Anti-Bullying Teachers' Handbook with Junior Cycle SPHE lesson ideas
This Primary Anti-Cyber Bullying Teachers' Handbook is an SPHE resource developed to engage 5th and 6th class primary school students on the topic of cyber bullying. A series of short animations are the centrepiece of the resource. These will help students develop the skills and understanding to be responsible, socially conscious and effective internet users, as they explore social networks for the first time.
Lockers is an SPHE resource developed to engage 2nd and 3rd year students on the topic of non-consensual image sharing. The resource includes two short high-quality animations, six lessons and information for school leaders.
The Webwise Primary School Programme is for primary school teachers who wish to introduce internet safety into SPHE. The resources teaches kids the skills needed for surfing the web.
Developed with the ICCL, ThinkB4UClick is specifically designed for teachers of Junior Certificate CSPE. ThinkB4UClick explores the issue of online privacy in the context of online rights and responsibilities. The ultimate aim of this resource is to empower students to be effective, autonomous and safe users of new media.
Be Safe Be Webwise is a teaching resource which aims to promote key internet safety skills among Junior Cycle post-primary SPHE students.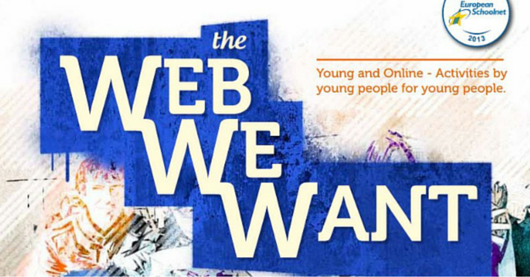 The Web We Want is an educational handbook for use by 13-16 year olds, developed with and by young people. Using the Web We Want, you can learn more about your online rights and create tips that you can share with young people all over the world.
Looking for something to do with your school to celebrate Safer Internet Day. Look no further! Here are a few fun activities to try with your class.
**Please note that there can be difficulties in delivering resources to schools over holiday periods. If you would like to receive your free resources during school holidays please provide a home address and personal telephone number.**

Webwise resources can be ordered and dispatched for FREE to residents of the Republic of Ireland only.
Please note we currently have limited supplies of the Myselfie and Up2Use Anti-bullying kits. Orders are limited to 2 per person.