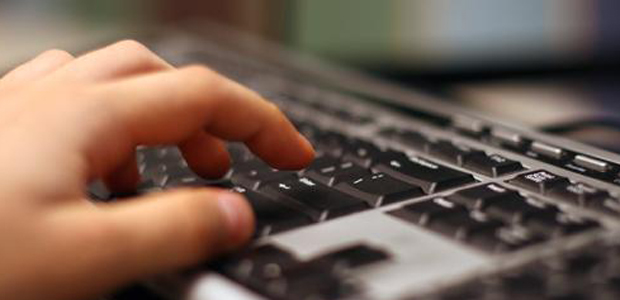 Cyberbullying: A Guide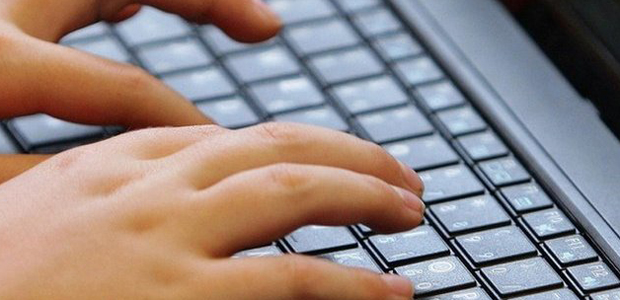 Cyberbullying is a big problem. Initial findings in last year's EU Kids Online survey revealed how almost a quarter of children claim they have been bullied. And many suspect this figure is rising.
As a parent, cyberbullying is likely to be a new phenomenon to you. While the classroom and playground bullies still exist, the practice has evolved.
Think about it: the internet can be an anonymous, instant and far-reaching communications tool – a perfect match for bullies seeking to inflict maximum emotional damage.
But remember, you can combat this new and dangerous strain of bullying.
What is Cyberbullying?
We know what bullying is. It's repeated aggression, verbal, psychological or physical behaviour by an individual or group against others. It's been a problem since the day dot, it's always wrong and it should never be overlooked or ignored.
Cyberbullying is the same, yet slightly different, and, some would argue, more dangerous. Cyberbullies use the internet, mobile phones and other technologies to inflict psychological harm on their targets.
Cyberbullying can take so many different forms. Sending mean or threatening messages, emails, photos or video clips, posting nasty messages to social networking sites, message boards, or chat rooms, setting up fake profiles to say bad things about someone or accessing someone's account repeatedly to make trouble for them are all part of what constitutes bullying online.
The internet is full of nasty messages. Many, however, are once off and do not constitute bullying. Cyberbullying is a repeated and sustained campaign of behaviour which has a serious negative impact on the well-being of the victim.
And it's important that we remember: cyberbullying is not a problem of technology, it's a behavioural issue.
What is the Difference Between Cyberbullying and Bullying?

The main differences between bullying and cyberbullying are that online, the communication between young people is usually hidden from adults, making it difficult to detect and deal with.
The illusion of anonymity empowers bullies to continue to act aggressively. A lot of young people see the internet as not the 'real world', and therefore don't see what they write as punishable.
Posting nasty messages online also gives bullies maximum impact, because their words are widely and instantly disseminated by a large audience when compared to, say, writing an inappropriate message on a school book.
Other characteristics of cyberbullying mean it can happen at any time because technology is now ubiquitous with mobile, tablet and laptop computers, hateful messages stay online forever and, while traditionally children have known who their bully is, on the internet, sometimes they don't.
What can I do if my Child is Being Bullied Online?
Parents know their children better than anyone. It means you are best placed to indentify and deal with any cyberbullying they may encounter.
And, in a huge shift in attitudes, the latest batch of research results from the Irish portion of the EU Kids Online survey reveal that Irish parents now worry more about what their kids are up to online than they do about alcohol, drugs or their children coming to the attention of gardai.
Anonymity empowers bullies to continue to act aggressively
There are some tell tale signs associated with cyberbullying which you can be on the look-out for.
If your child is avoiding school, or seems upset, sad or angry when or after using their phone or PC, it may be a sign of cyberbullying.
If your child begins shunning the computer or becomes disinterested with technology, it could also be a sign, as is the rapid switching of screens when you enter the room.
As a parent, you must also confirm that you are dealing with bullying behaviour. Ask yourself the following four questions:
Is your child specifically targeted on their own or is the behaviour targeted at a group of people?
Has this been happening over a period of time?
Is the behaviour part of a recurring pattern?
And, is the behaviour deliberately intended to harm or upset your child?
Once you have confirmed that bullying is taking place, you should get in touch with your child's school or youth organisation. Internet Service Providers should also be contacted and, if the cyberbullying is very serious, or potentially criminal, you should contact your local gardai.
Encouraging your child to talk to you about cyberbullying is key to maintaining an open and positive environment which can help you deal with the situation. Responding negatively by barring internet use or a mobile phone can cause a lot of damage and will also put you out of the loop if cyberbullying happens again.
Cyberbullying: What Advice Should I Give my Child?
Start by commending your child for coming to speak to you about the problem.
Then, give them the following advice:
Don't Reply: Young people should never reply to messages that harass or annoy them. The bully wants to know they have upset their target. If they get a response it feeds into the problem and makes things worse
Keep the Messages: By keeping nasty messages your child will be able to produce a record of the bullying, the dates and the times. This will be useful for any subsequent school or garda investigation
Block the Sender: No one needs to put up with someone harassing them. Whether it's mobile phones, social networking or chat rooms, children can block contacts through service providers
Report Problems: Ensure your child reports any instances of cyberbullying to websites or service providers. Sites like Facebook have reporting tools. By using these, your child will be passing important information to people who can help eradicate cyberbullying
Children need to understand the emotional damage cyberbullying, and all other forms of bullying, can cause. All forms of bullying hurt, all cause pain and all should be stopped. By stressing this to your child – and by enforcing the importance of not standing by while someone else is being bullied – it will encourage their responsible internet use.
There are things you can do to tackle cyberbullying
You can also explain to your child the importance of not hurting someone's feelings by email or other forms of electronic communications.
Tell them that respecting other people's online rights is key, and to do this they should avoid insulting people on the internet as well as remain calm if insulted themselves.
Children also need to be thought to respect other people's privacy online and overall they need to act responsibly when on the internet.
Preventing Cyberbullying
Because the issue of online bullying is constantly evolving, and also because it transcends the school environment, it is difficult to prevent and combat.
However, there are some things that you can do to ensure cyberbullying is tackled head on before it happens.
As a parent, you can create a positive and supportive atmosphere for your child regarding bullying. Often, children are afraid to report it because they fear the bullying will escalate.
But by building awareness and being open with your child, they will feel empowered to talk to you about cyberbullying instead of hiding it away from you.
You should also get to grips with your child's internet and phone use. Encourage your son or daughter to show you the websites they use. It will give you the knowledge to make it easier to make the right decisions as challenges arise.
Encouraging good 'netiquette', an informal code of conduct for behaving online, is also a good idea. Netiquette includes using correct language online, being polite and not copying other people's work, as well as complying with copyright laws surrounding music, video and image files.
Mobile operators provide a 'dual access' service, which can be a really good tool too. It allows you to access you child's mobile phone account records like numbers called, account balances etc. Contact your mobile phone provider for more information.
Also, a school's internet Acceptable Use Policy (AUP), should incorporate anti-bullying statements, which should be rigorously implemented and constantly reviewed. On top of this, schools should also have general anti-bullying policies.