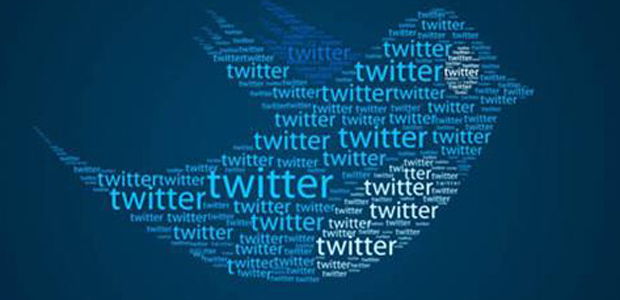 Explained: What is Twitter?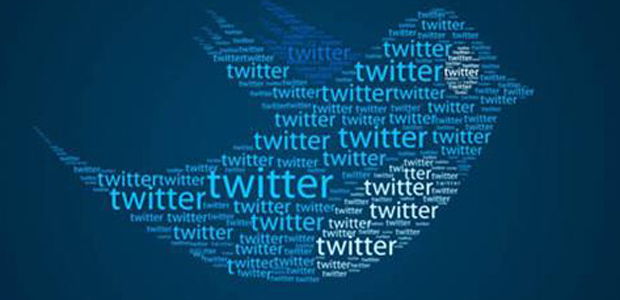 What Is Twitter?
Twitter is known as a micro-blogging site. Blogging has been around for some time. Usually blogging consists of people setting up basic websites where they write about whatever they want, whether it be politics, sport, cooking, fashion etc. Posting a message is known as a tweet. People make connections by following other people's twitter feeds. Once you click follow, anything that person or organisation says will appear on your timeline. You can tweet a person by putting the @ symbol before their username.
Retweeting is also a big part of Twitter. This is where tweeps, slang for people who use the website, repeat tweets from other users to their own followers. A lot of activity on Twitter involves the use of hashtags. These are handles used to aggregate tweets about the same subject. For example, if a lot of people were attending a conference and wanted people to know what the speakers were saying they would tweet to an agreed hashtag by using the # symbol followed by the agreed name.
Tweets are instantaneous. In seconds, a tweet can alert the world to disasters. Like in 2008 when Mike Wilson tweeted first about a plane crash in Denver. How did he know? He survived the crash. Or like the Twitter user who tweeted from inside a hotel in Mumbai as terrorists murdered people in the lobby in the 2008 attack on the Indian city. Essentially, Twitter is a form of texting. However, rather than sending that text to one person, Twitter allows users to broadcast their message all over the site. And what's more, it's free.
UPDATE: Under the new E.U General Data Protection Regulation (GDPR), Ireland has now set the Digital Age of Consent to 16 years old. This means young people under the age of 16 in Ireland are not allowed to access this platform.
Twitter: What Are the Risks?
As with many social networking sites,  there are risks for young people. And many of the risks are the same as those which come with all the other social networking sites. Twitter is a very public forum. While users can lock their profiles so that only followers can see their tweets, it's generally a very open website. This means that almost anyone can log on and view what a specific person has said since they joined the site.
Imagine if you tweeted a message about how you hated your job and a potential new employer came across the tweet criticising your old boss. What does this say about you?
In seconds, tweets can be seen by thousands
And with young people, the problem is that often they forget that what they say online is not private, it's very much public. Despite the privacy settings, any tweet can be retweeted by other users whose followers can then retweet this again. This means in just seconds, messages can be seen by thousands of people. Twitter is slightly different form many social networking sites in that often, young people and all other users are constantly online. Many users have their Twitter browser open on a continual basis, on mobile phones or laptops, and interact with the site many times a day.This can lead to young people dropping their guard and posting personal information which they shouldn't.
Given that there are predators out there, and unscrupulous scam merchants, the wealth of personal information contained on the site tweeted by young people, whether it be locations, pictures, school events etc, is dangerous. Again, as with most social networking sites, there are things which we would rather our children did not see and with Twitter, there is little or no bar to inappropriate images or messages being retweeted and spread across the site.
And to add to that, cyberbullying is a big problem on Twitter. Because of its instantaneous and viral nature, nasty messages can be tweeted at users with ease and can be repeated again and again. But it's important to stress that Twitter can do good too. For more information on getting the most out of Twitter and staying safe online, visit their recently launched Safety Centre here: twitter.com/safety
Why Is Twitter so Popular?
Twitter is a treasure trove of information. Many organisations and users tweet links to interesting articles or new information and the site can be a great tool for young people to broaden their understanding of the world. While nailing down specific reasons for Twitter's success is difficult, there are some things which have contributed to it building up a massive user base of over 500 million people all over the world.
Traditionally, celebrities and other well-known people were screened off from "ordinary" people. But now, many high profile people are using Twitter. This gives people access to what they are saying and doing, and in a celebrity era, this makes Twitter extremely popular with young people. Given too, that young people are naturally born multi-taskers, Twitter is popular because it suits the modern, face-paced world we live in. As outlined, tweets fly around cyberspace in seconds and young people like it because they can connect to this ever-changing online world wherever they are. But most of all, Twitter is popular because it's easy to use, easy to set up and becomes quite addictive.
Blocking and Reporting on Twitter
Twitter have made improvements to their blocking and reporting tools. To help users control their experience on Twitter you can now Block, Mute and Report other users. For more info go to: twitter.com/safety/three-tools
Verified Accounts on Twitter
A verified account identify key individuals and organizations as authentic and are marked by a blue tick on their profile. Until recently brands and public figures/celebrities were only eligible for a verified account status. However Twitter have now opened an online application form for anyone with an account to apply for verified status. Twitter will now verify accounts that it deems are in the public interest. Request for verification can be made here: support.twitter.com/verification