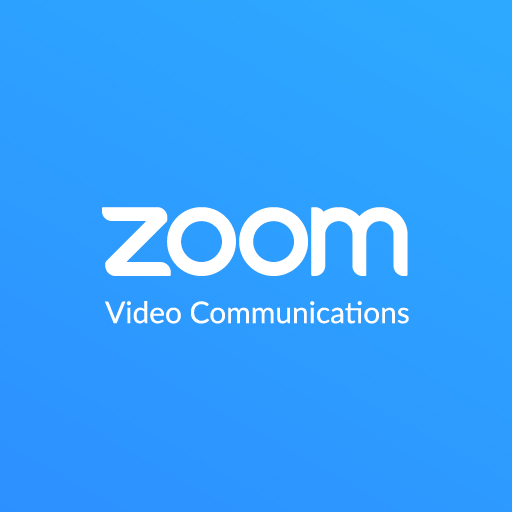 Explained: What is Zoom?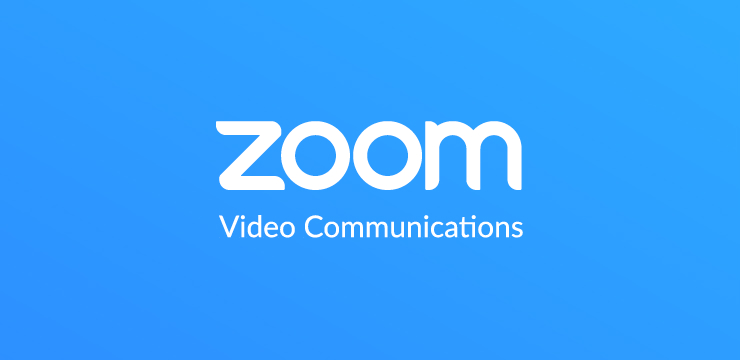 Zoom is a video conferencing platform that can be used through a computer desktop or mobile app, and allows users to connect online for video conference meetings, webinars and live chat.
During the Covid19 crisis, Zoom has seen a surge in popularity, with millions of people using it to stay in touch with others. 
The app is available to download for free, and Zoom users can choose to sign up to the free service, or for a number of paid plans. The free services allows users to create unlimited meetings with up to 100 participants, although the time limit for group meetings is 40 minutes. Schools using the app can apply for the limit to be lifted for free here: zoom.us/docs/ent/school-verification
How does it work?
Zoom allows users to create and join virtual meeting rooms where they can communicate with each other using video, and audio. Additional features can give participants the ability to share their screen, share files, and use text chat within the meeting group or privately with others in the meeting.
In order to join a Zoom meeting, a participant needs to have the Zoom app, and either the meeting link, or a Meeting ID and a password.  While you do not need  Zoom account to access a meeting, users need to set up an account in order to host a meeting.

Setting up a meeting – A host can choose to set up an instant meeting, or schedule one for a particular time.
This generates the Meeting ID and password, and a URL for the meeting which can be shared with people you want to participate in the meeting.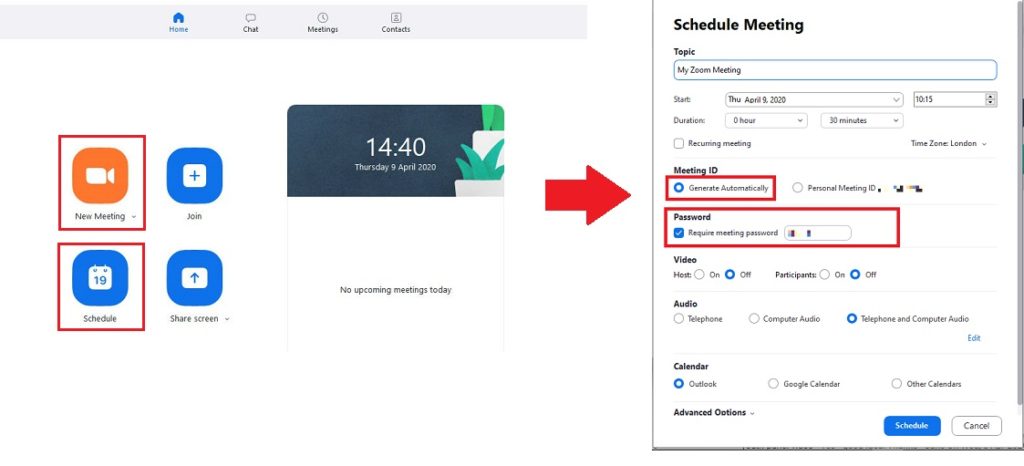 Zoom recently enabled passwords by default, meaning users will have to enter the password to join a meeting if they are entering the details manually. However, the participants do not need to enter this password if they click on the meeting url to join it.
Hosts can manage other settings within their account to allow permissions for features such as whether people will be allowed to share their screen, or have the ability to have a private chat with others in the meeting
Video and audio – When joining a Zoom meeting, users are given the option to turn their video on or off, and you will also be able to see other participants, if they have their camera enabled. The meeting host has additional controls to disable the video or mute the audio of individuals who are taking part in the meeting. 
Share Screen – The Share Screen functions allow people to share what is on their screen with others in the meeting. Users can do this by clicking on the Share Screen icon on the control panel. The meeting host has the ability to control access to this function, and allow all users, specific users, or restrict it to 'host only'.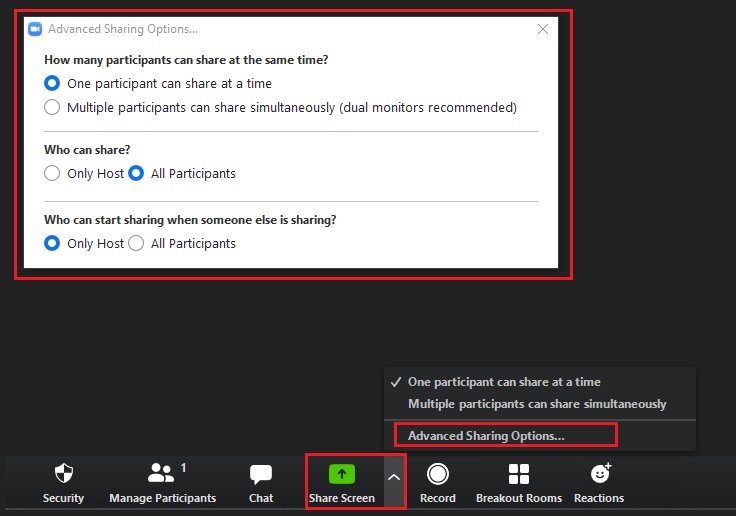 Chat function – Group chat allows users to interact using text during the meeting, and participants may also use private chat with others in the group. Meeting hosts can adjust this setting to restrict who participants can chat to.

Why is it popular?
Zoom's appeal is that, even using the free version of the service, it gives people the capacity to bring together a large number of participants in one meeting. Only the host is required to set up an account with Zoom, and the access information can be easily distributed to people who may want to join the meeting.
What is the age requirement?
Zoom's Privacy Policy states that "Zoom does not knowingly allow children under the age of 16 to sign up for their own accounts", and when creating an account users are asked for their date of birth, but no other age verification is used.
However, users are not required to set up a Zoom account in order to participate in a Zoom meeting.
Reminder: In Ireland, the Digital Age of Consent is set at 16, meaning that online service providers must have parental consent to process the data of children below the age of 16.
Privacy and security concerns
As with any app or platform, it is important to understand how it works, and the potential risks of using it. Privacy and security concerns have been raised about the service, including 'Zoom Bombing', which are incidents where meetings are accessed by strangers to cause disruption. Zoom Bombing is often as a result of the meeting link being shared on a public forum, where it can be accessed easily by anyone. 
To mitigate against these risks, spend time becoming familiar with the privacy and moderation controls that a host can use for their meeting. 
Note: Zoom has been making regular updates to address issues with the platform and, if you are using the service, bear in mind that settings security, and privacy changes may be introduced over time.
It is important to ensure that private information is not shared to a public place, and to consider who will receive details about a meeting, and how that information is shared. Zoom meetings now have password access enabled by default. This means that people who want to join the meeting need to enter the Meeting ID and password in order to gain access. However, the meeting url can be used by participants to join the meeting without a password. 
   The Waiting Room function is a virtual holding area that prevents participants from joining a meeting until you accept them, and give them access. This setting is enabled by default for Zoom meetings.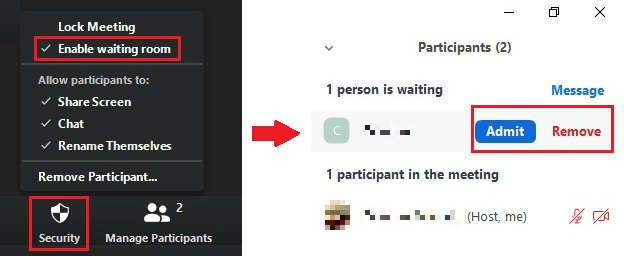 Locking a meeting that has started restricts new users from joining even if they have the Meeting ID and password.
   To prevent participants taking random control of the screen, hosts can restrict permissions using the control panel. This can be adjusted both before the meeting, and during it. 
 Moderation and managing participants
   Zoom offers some moderation tools, including giving hosts the ability to disable participant's video, mute participants, turn off file-transfer, and disable group or private chat
Advice for Parents
Familiarise yourself with app settings and go through the security features with your child: support.zoom.us/Settings-Controls

Use secure privacy settings, remind your child only to share meeting links with friends and avoid sharing links on social media.

Top tip – use a new password for each Zoom meeting.
Remind your child that meetings can be recorded, this is a good time to have a chat about what kinds of things are okay to share online and what types of information they shouldn't share.
It is important that your child understands they can come talk to you if they encounter anything inappropriate or upsetting online
For more information and advice on using video and live streaming: https://www.webwise.ie/parents/explained-live-streaming/