10 Ways to get Involved in Safer Internet Day 2019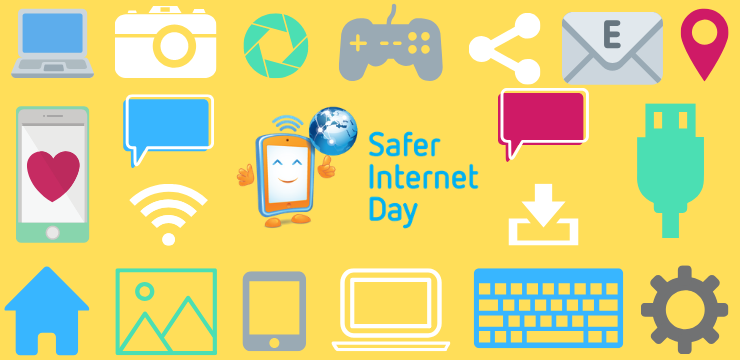 Safer Internet Day 2019 is fast approaching. Here are some easy ways to get involved and promote this important topic in your school, club or community.
1. Invite the Gardai in for a Be In Ctrl talk in your school.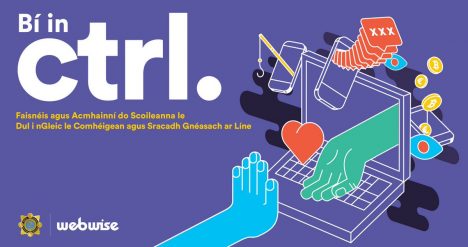 Launched for Safer Internet Day 2018, the Be In Ctrl programme is a Junior Cycle SPHE educational resource addressing the issue of Online Sexual Coercion and Extortion. The resource includes information for school leaders, three lesson plans and is supported by the Garda School Programme. Lesson one can be used by the SPHE teacher in the classroom or by Gardaí visiting junior cycle students in the SPHE class. For information on how to access this visit, contact your local Garda station or the Garda Schools Programme. This lesson gives students an opportunity to recognise that online sexual coercion and extortion of children is a crime, to raise awareness of safe online communication and promote help-seeking and reporting. Find out more here: https://www.webwise.ie/beinctrl/
2. Host a parents evening: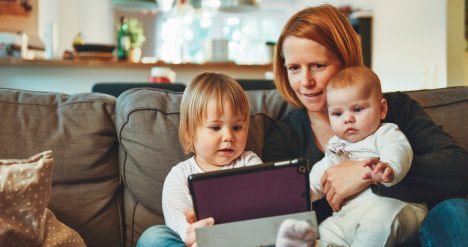 Use our free
Webwise Internet Safety Talk for Parents. 
Webwise provides supports to help parents talk with confidence to their children about the benefits and risks of the online environment. The Webwise Parents Presentation is designed to assist schools who wish to host parent internet safety evenings. We have comprehensive presentations available for both primary and secondary levels. The information included in the presentations covers key topics for parents including social media, screen time, cyber-bullying, image-sharing and features expert advice and support. You can also give parents access to our Parents Hub
here
.
3. Run a Poster Competition in your School.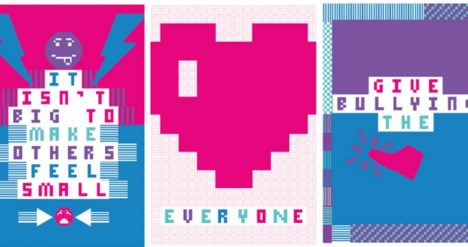 4. Start a conversation about consent in your school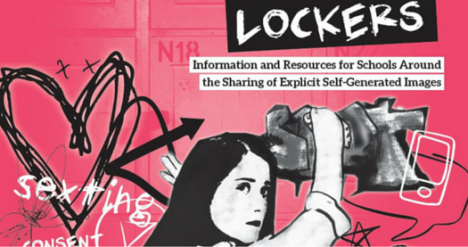 Use the SPHE Lockers resource to address important topics with second-level students including sexting, victim blaming, peer-pressure and media influence. Start a conversation about consent and victim blaming using an extract from Louise O'Neills best-selling book, Asking for it in Lesson 3 of the Lockers resource. Access the lesson here: webwise.ie/lockers-lesson-3/
5. Promote Responsible Photo-Sharing
Play the short cartoon, The Photo, to show how photo-sharing can quickly get out of hand. Then have students use calculators or a pen and paper to complete the Going Viral worksheet. This activity shows how, within minutes, a photo can be shared with thousands of people online. The Photo video is available to view here https://vimeo.com/109564466. The MySelfie handbook (containing the Going Viral worksheet) is available FREE to order or download at www.webwise.ie/teachers/resources/.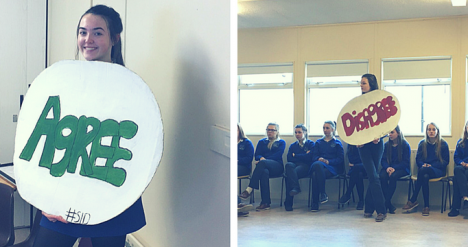 Hold a walking debate around issues relating to internet safety and photo sharing. Read out motions and have students show whether they agree or disagree with the statement by standing under the appropriate signs. Here are some suggested motions you could use:
Images shared online are just as permanent as tattoos
The owner of a photo posted online is the person who took it and not the subject of the photo
People should be free to post whatever they decide online
Ask some people to explain why they chose a particular side and give people the freedom to change sides if they are convinced by other people's arguments. We have created a lesson plan on debates here.
7. Don't forget to share your Safer Internet Day activities on social media using #BeInCtrl and #SID2019.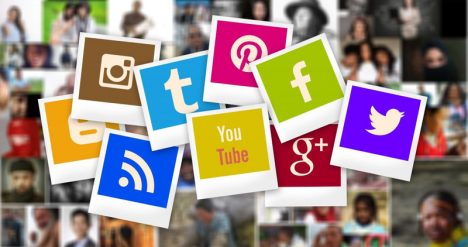 Connect with us on Facebook facebook.com/Webwise Instagram WebwiseIreland or Twitter @Webwise_Ireland. you could be in with a chance of winning our SID 2019 competition. Please check back for details soon. Visit our dedicated page webwise.ie/saferinternetday for news and ideas.
8. Watch an internet safety video.
Webwise has created a number of videos that cover a variety of internet safety topics. Videos can be viewed here webwise.ie/video-resources/. These are a good starter for conversations on safe online communication and practices.
9. Order your FREE SID Wristbands: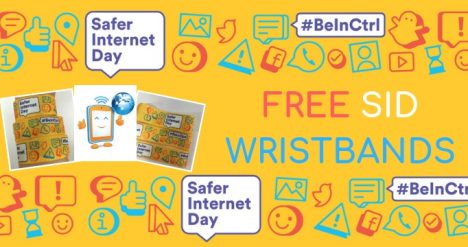 Go to webwise.ie/news/share-your-sid-plans/ to share your plans for Safer Internet Day and receive your FREE Safer Internet Day wristbands for all your participants. Your school, club or organisation will also get featured on our event map. Get your school on our map! Stocks are limited so register soon!
10. Have fun and enjoy celebrating Safer Internet Day with over 135 other countries.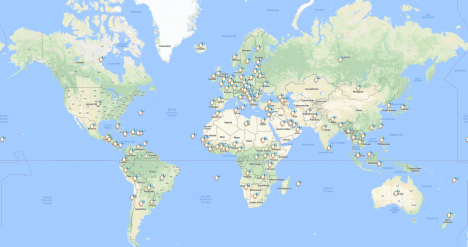 Why not see what other countries are doing across the world by visiting www.saferinternetday.org. Browse what other countries are doing to celebrate Safer Internet Day. Did you over 135 countries take part all across the globe, from Australia to Zimbabwe?!