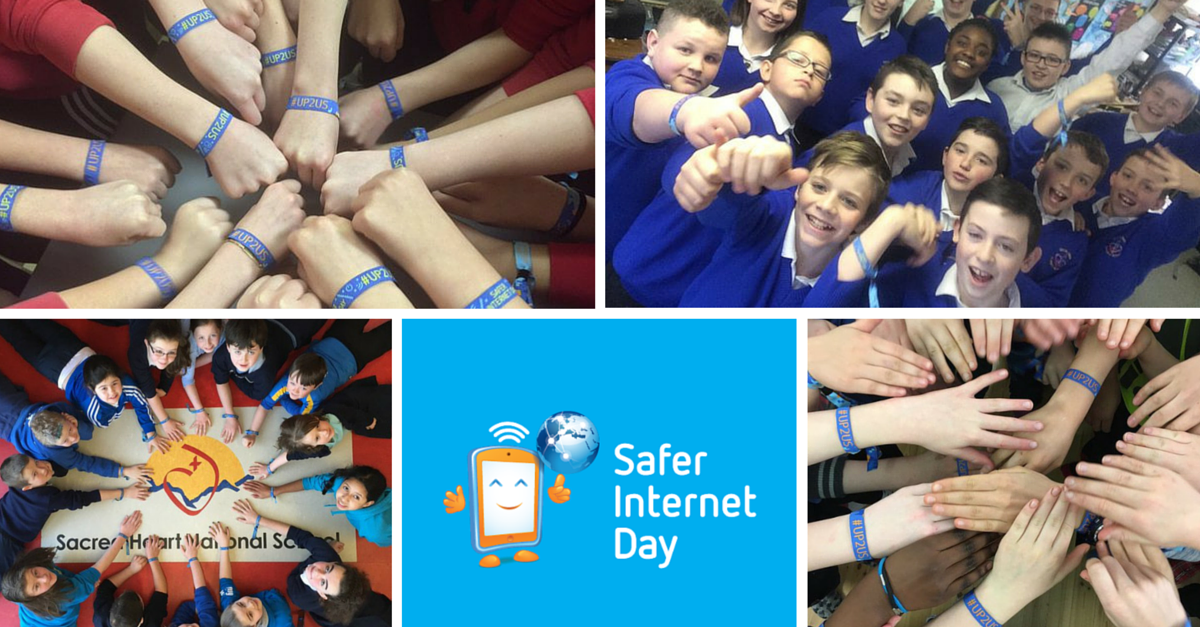 Safer Internet Day Ireland 2016 Celebrations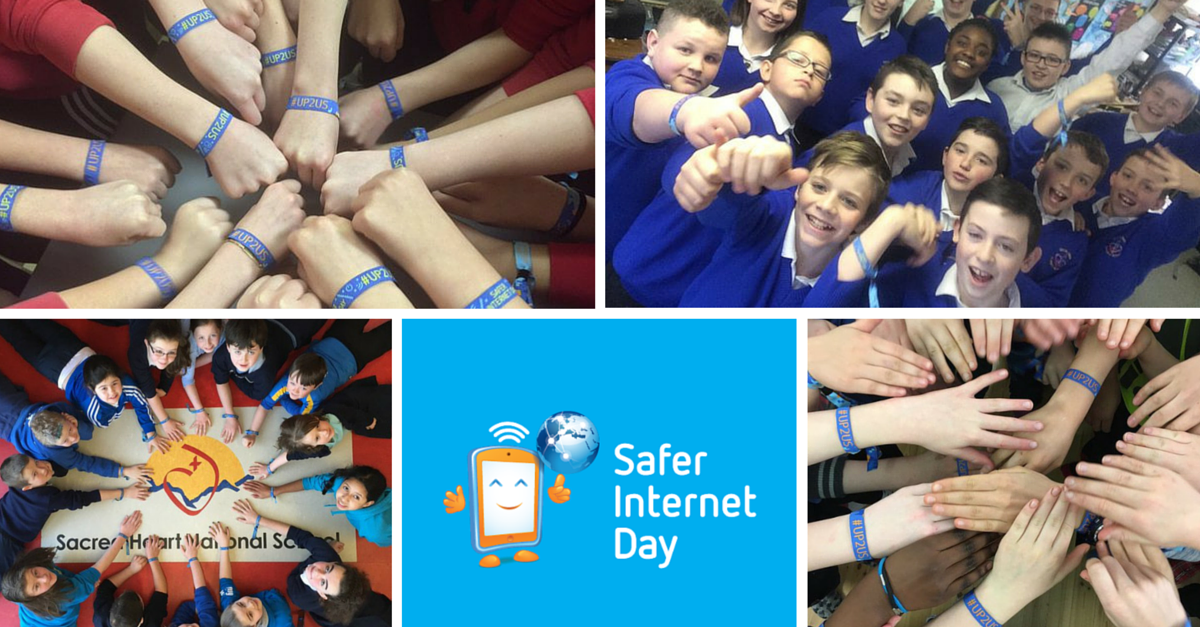 Safer Internet Day was celebrated on February 9th 2016 in Ireland and all over the world. This year has been the biggest and best one yet!
Across Ireland there were 463 Safer Internet Day events in schools and organisations involving 67,342 children. This year saw a huge range of activities, events and internet safety messages. Here are just a few highlights from Safer Internet Day 2016.
St. Stephen's De La Salle School promote Internet Safety
Mr. Russell's class marked Safer Internet Day with lots of discussions, class experiments and learning from the Webwise resources. The pupils of St. Stephen's De La Salle school also talked about copyright, creative communications, getting permission to use certain photos, crediting authors etc.
The class also created internet safety posters on the theme 'Stay Safe Online'. The posters can be viewed on the school website here.
Finally Mr. Russell's class took a class photo and posted it to the class twitter account to see how far the picture would go. The results are pretty amazing! This is a great experiment to highlight how quickly things can spread online.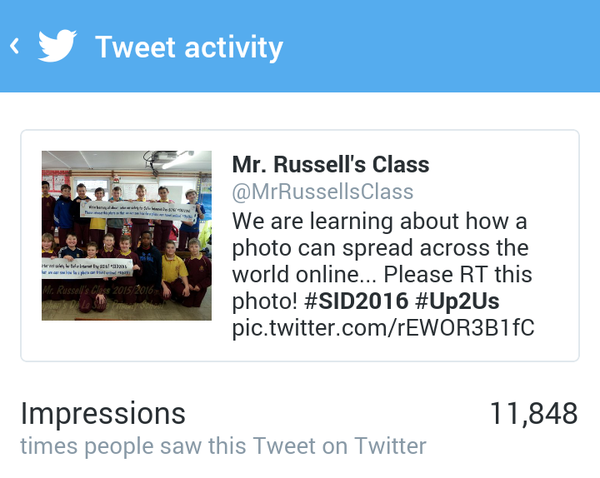 Ms Dignam's class celebrate Safer Internet Day
Using resources from Webwise, Ms Dignam's class looked at video clips and completed worksheets in the lead up to Safer Internet Day. Students also made a large Safer Internet day poster that hung in the school Front Hall on Safer Internet Day.
Ms Dignam set up a Bookmark competition which was an opportunity for all students in all year groups to participate in. The students had to design a bookmark to promote positive and safe usage of the internet.
Read all about Ms Dignam's class celebrations on her blog: missdignamblog.wordpress.com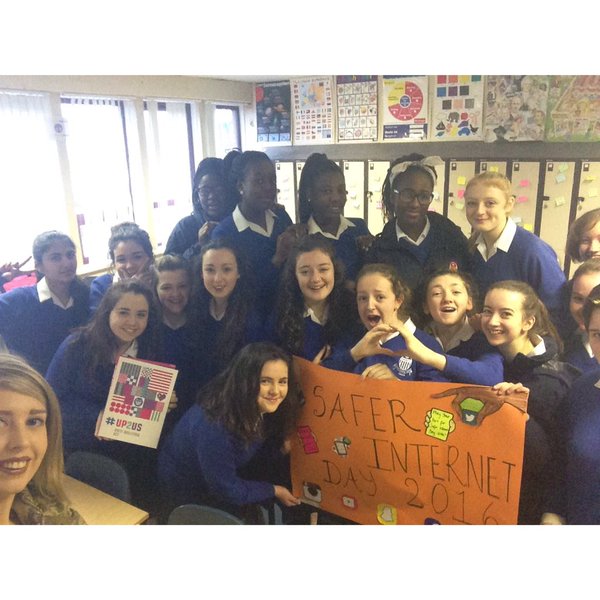 Glanduff National School Roscommon discuss viral photos
The pupils of Glanduff N.S. held an Assembly promoting internet safety and smart rules for surfing. Classes also held discussions on viral photos and videos and finally devised a code for Internet Use and online sharing.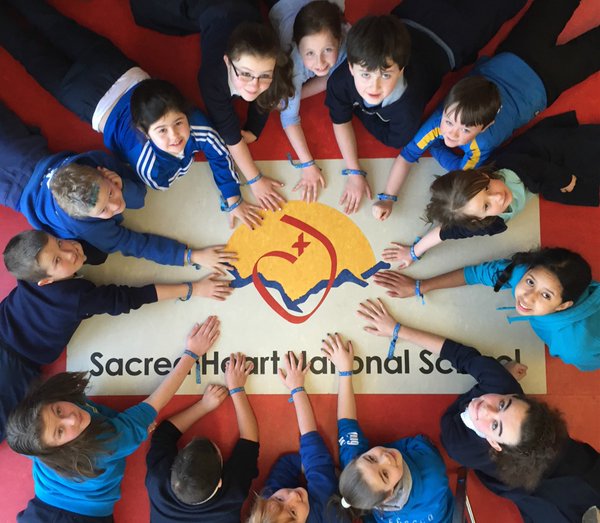 Holy Family National School created colourful internet safety posters
Pupils from 3rd to 6th class in Holy Family National School designed these colourful internet safety posters as part of their SID 2016 celebrations.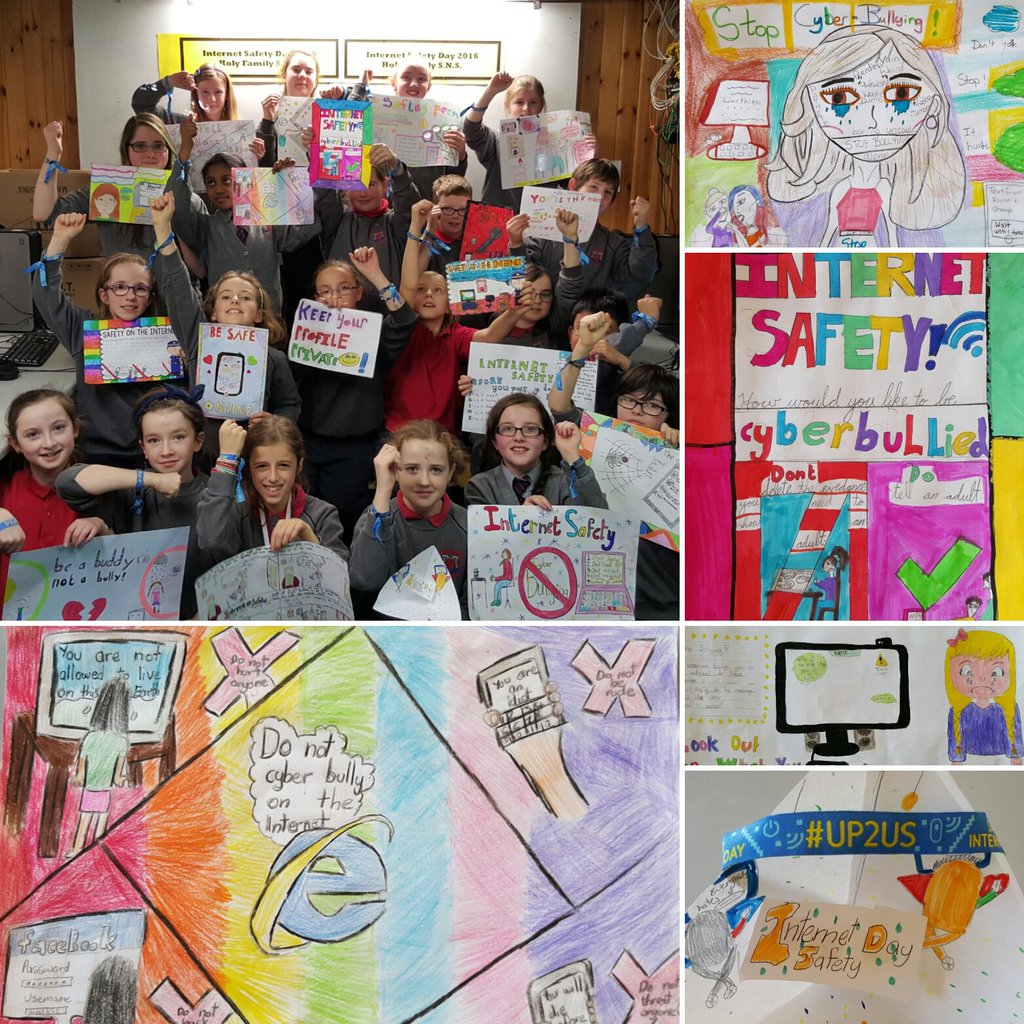 Temple Carrig GNS make the internet better with an uplifting thoughts wall
The pupils of Temple Carrig School played their part for SID 2016 by creating a positive thoughts wall in the school. Pupils posted uplifting thoughts to the wall and ways to make the internet better!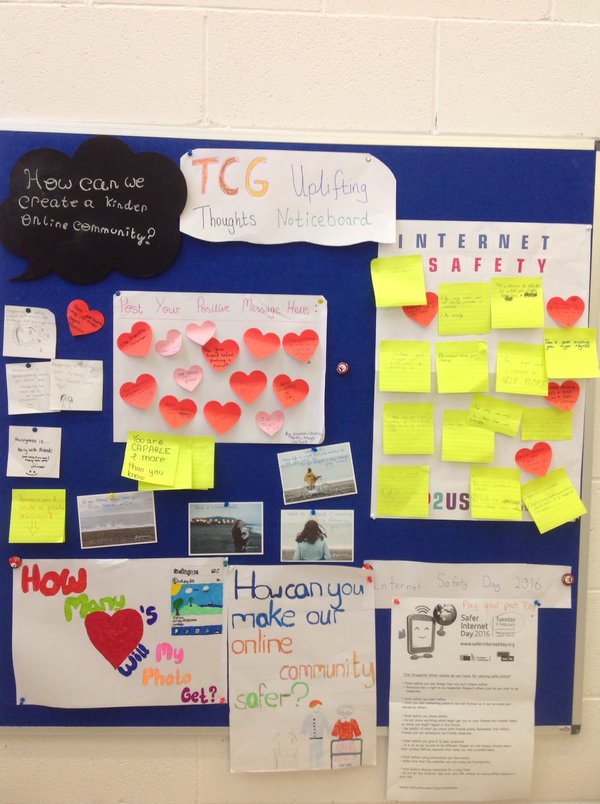 Ms. Halligan's 5th class spread the word with an online code
5th Class pupils from Harold School Glasthule came up with helpful suggestions for an online code signed by all the class.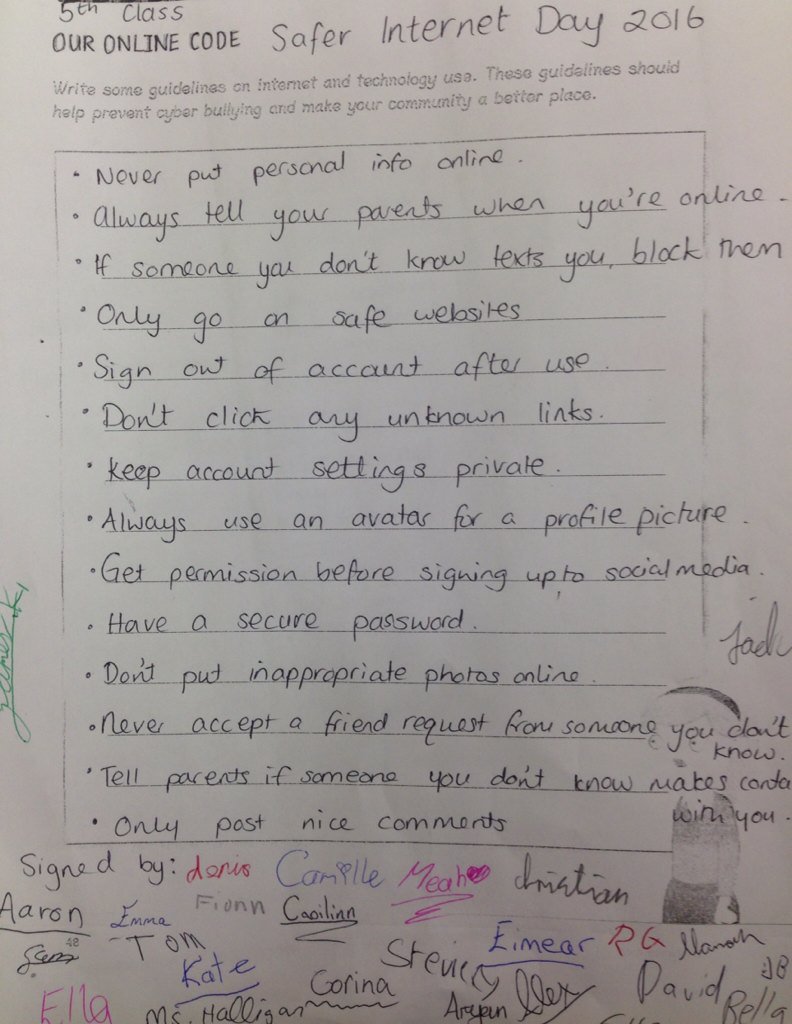 Our interactive map shows what happened around the country on Safer Internet Day this year. Take a look here.
Irish Cyber Bullying video shared around the world
Well done to Luke Culhane on the global success of his video highlighting cyber bullying. The 13 year-old's Create No Hate short film with a very powerful message has been shared all over the world.
New Resource launched for Secondary Schools
A new resource for schools on the topic of sexting has been launched to mark Safer Internet Day 2016. Lockers is an information and education resource. It assists schools in coping with and preventing the sharing of explicit self-generated images of minors. Lockers is the first Irish education resource of its kind to tackle the sensitive subject of sexting.
Find out more about the resource here: webwise.ie/lockers
Forever campaign addresses consequences of image sharing
In addition to the Lockers resource, Webwise also launched a new video targeting teens and addressing the topic of sexting and the potential consequences. To date the video has over 1.1 million views, 12,000 likes and almost 9,000 shares. The campaign comprises a video and website offering support and information for teens.
Find out more about the campaign here: watchyourspace.ie/forever