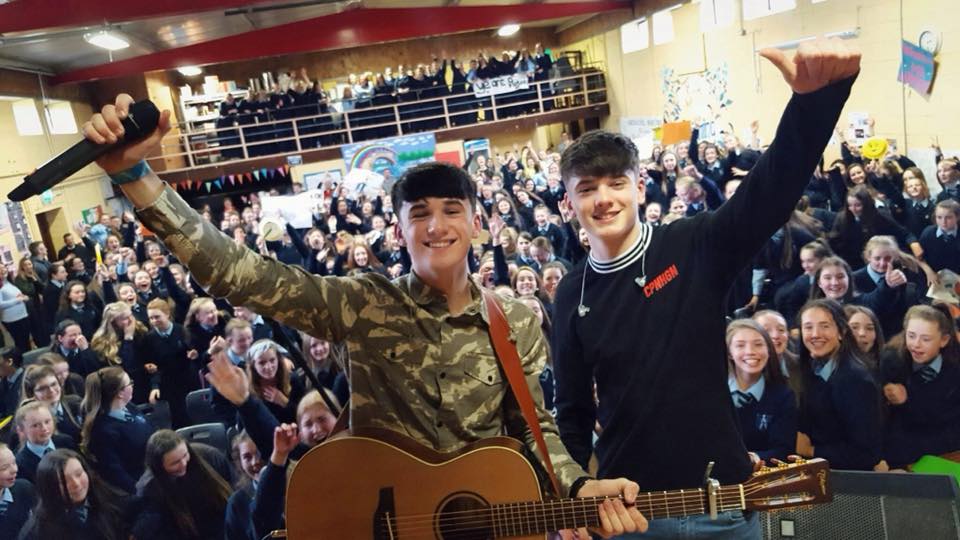 Sean and Conor Price Take to the Stage in Ard Scoil Mhuire, Limerick!
On Friday, the 23rd of March, an all-girls school in Corbally, Co.Limerick waited eagerly for the arrival of brothers Sean and Conor Price. The students had made a huge selection of posters and signs to welcome the duo, who rose to fame on X Factor 2017.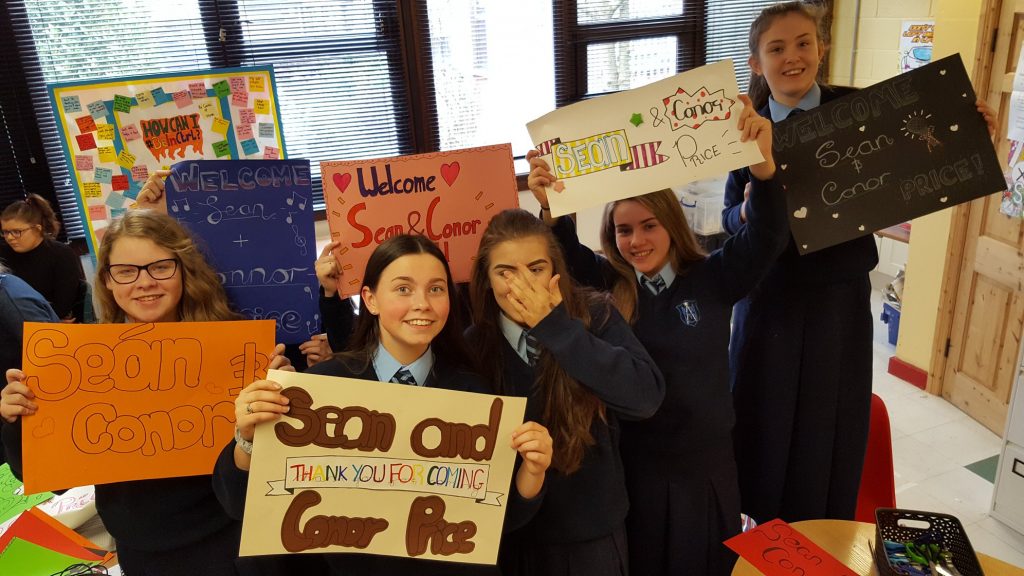 The gig was awarded to the students of Ard Scoil Mhuire for their exceptional work done for Safer Internet Day 2018. Abi Dowling was one of the 80 students from around Ireland who signed up to be Safer Internet Day Ambassadors and brought all of her training back to her school and implemented them in her own week-long campaign. With a team of both first and TY students to her help, and of course the strong backing by English Teacher Patrick Huff, and principal Brid Herbert, the #BeInCtrl campaign was a massive success.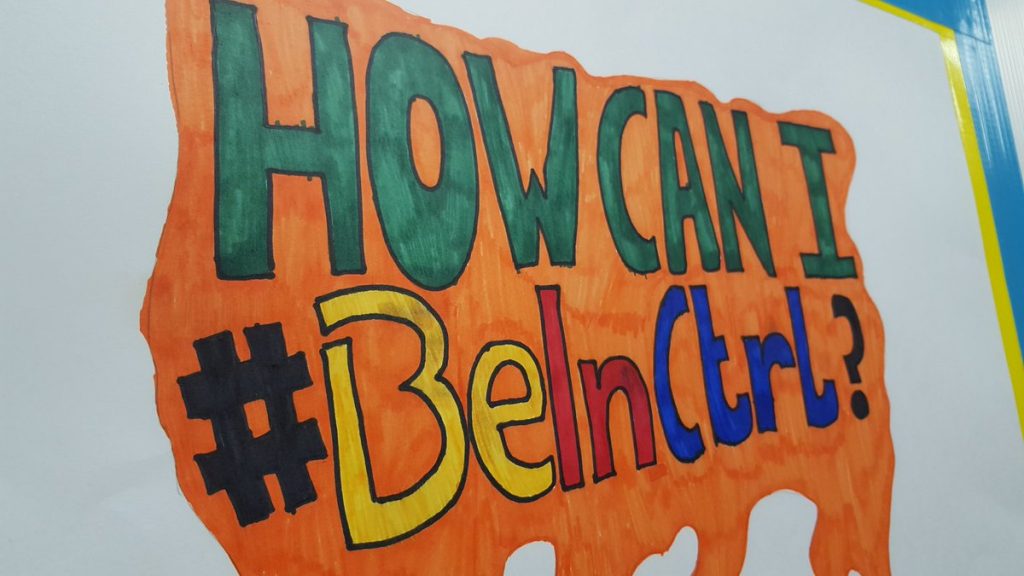 The TY students also took the topic further by using it in their Young Social Innovator's Project and are running a campaign called Keep it PG. The girls created a PowerPoint presentation, which they showed to the first and second-year students, and also ran a competition, stations where students could complete the Nana Test or learn secure websites. There was a host of amazing artwork on display, including tips from first years on how they could stay in control of their online lives, emoji face, photobooth and much more. The Nana Test was brought to life,  with the real Nana seeking her approval on their work.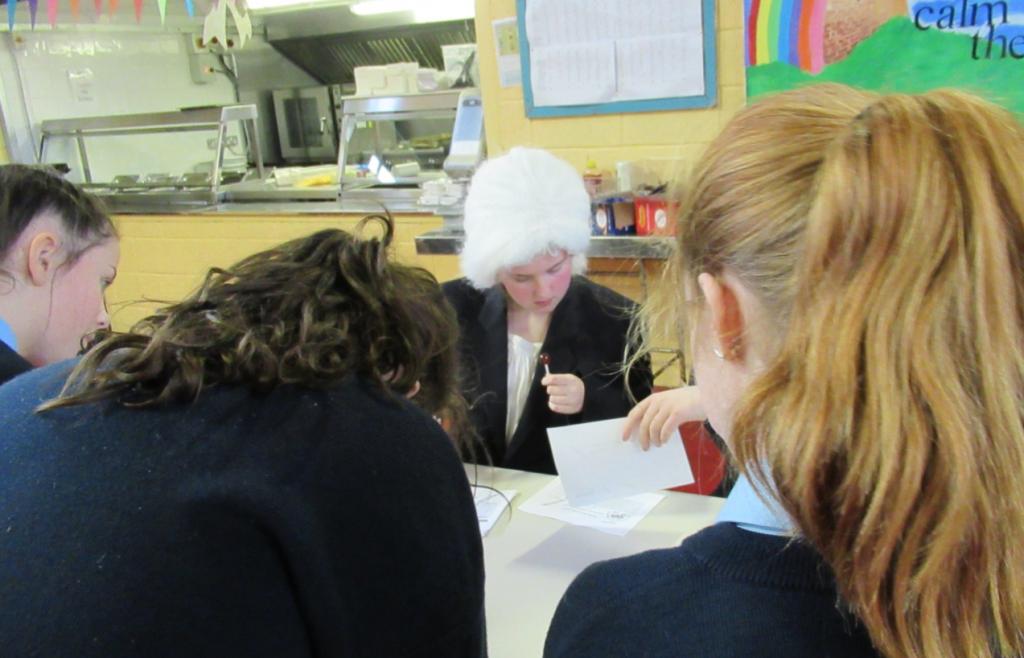 Safer Internet Day lasted the week in Ard Scoil Mhuire and fun was had by all. Consequently, their photo won the #BeInCtrl Big Picture Competition run by Webwise and the grand prize was an exclusive gig for their school with Sean and Conor Price! Abi and her organising committee, along with the TY students involved the in the #keepitpg campaign, got a chance for a meet and greet session with Sean and Conor before the gig. There was smiles all round and the Price brothers helped promote the #keepitpg with a photo opportunity and a lively chat.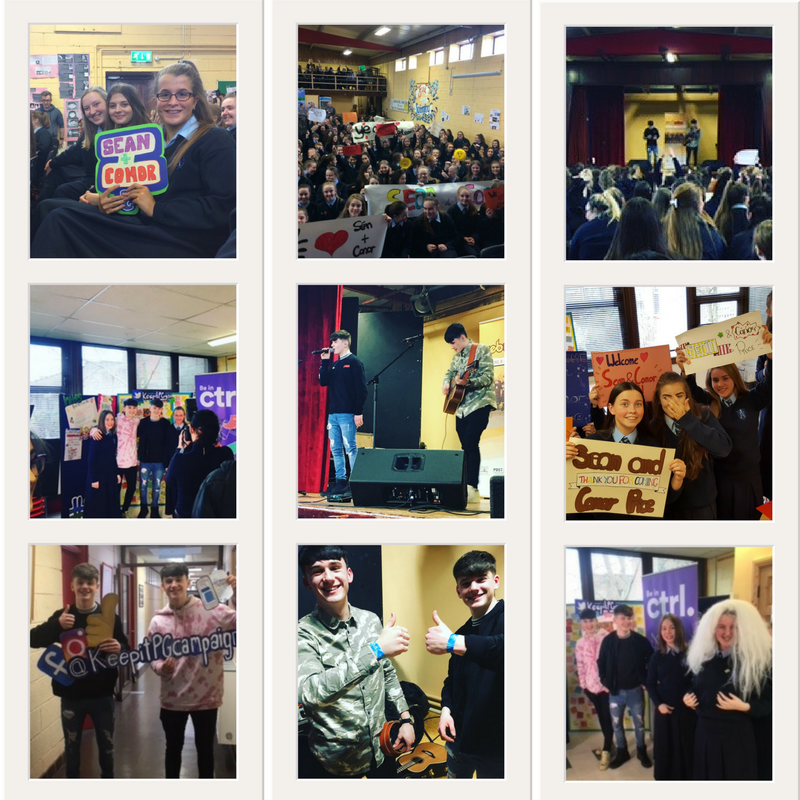 The whole school of 600 girls and Ard Scoil Mhuire staff, filled out the hall to watch Sean and Conor perform live. The concert was a massive success, with screaming,singing, crying and cheering- that was even louder than the speakers at times.
Here is what Ard Scoil Mhuire had to say:
"Last Friday we were delighted (huge understatement) to welcome Sean and Conor Price (of XFactor fame) to our school! ASM was a hive of excitement as banners were made, equipment set up, plans fine-tuned, and a green room hastily constructed! The boys' visit was our reward for the hard work of our Webwise #SID2018 Ambassador, and her team, in creating a video and organising a #BeInCtrl event that raised awareness of responsible online behaviour. So of course Sean and Conor were only too happy to spend some time meeting the team for a chat, a few selfies, and a laugh! The 'Keep it PG' team were also over the moon to get an endorsement from the boys for their Young Social Innovators project!

What followed next borders on the indescribable. Sean and Conor took to our stage and performed twelve songs, including a few for the first time ever, to an… enthusiastic and incredibly grateful crowd! The energy in our Hall was infectious, with everyone joining in and doing their best to support the boys. In the end there was a deafening "aww" as the mics were hung up, the crowd was thanked, and the stars bustled into their car for their next event. It was an amazing day! Special thanks to the team from Webwise Ireland for organising such a wonderful prize, their kindness, and for their continuing work in promoting online safety. Thanks to the team of students whose hard work won us this prize! Sure to be everybody's favourites for a while to come! Thanks to Mr Huff for facilitating/supporting the team in their work and for having the faith in them to leave so much in their own hands! Finally, a massive thank you to Sean and Conor Price, who we can all agree are not only talented musicians and performers, but also a pair of gents! Our school community won't be forgetting this day in a hurry."
For more pictures and videos of the concert please visit us on: Facebook, Twitter and Instagram.