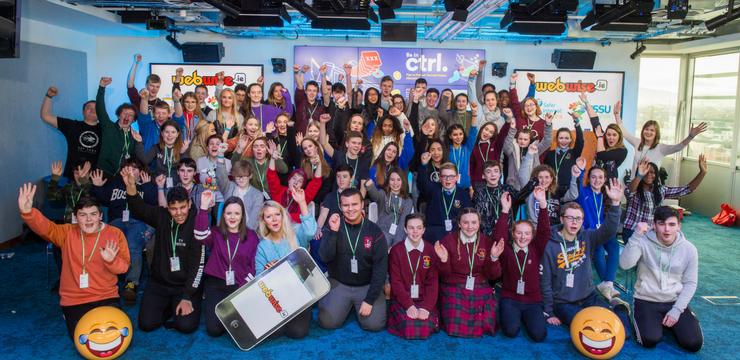 SID Ambassadors Trainers 2018
On the 10th of January, almost 100 students from around Ireland gathered together for the Safer Internet Day (SID) Training Ambassador Programme in Facebook HQ. These students volunteered or were nominated by their schools, to become Safer Internet Day Ambassadors. The SID Ambassador programme is about reaching out to post-primary students, encouraging and supporting them to address the issue of cyberbullying and other areas in internet safety by leading awareness-raising campaigns in their clubs, schools, and communities. In partnership with the Irish Secondary Schools Students' Union (ISSU), Webwise provided online and offline training to the youth ambassadors to get them involved in Safer Internet Day. The aim is to make Safer Internet Day a success in communities and schools across Ireland.
Webwise would like to say a big thank you to Facebook for hosting our event, the teachers and principals who helped make it happen, and of course the students themselves, for coming to the event and bringing with them their ideas and positivity. Additionally, the day wouldn't have run as smoothly without the help of our amazing trainers, made up of some of our Webwise Youth Panel and members of the ISSU (Irish Secondary Students' Union).The trainers were, at all times, upbeat and enthusiastic with their groups and we would like to give them a huge thank you for making it all happen. As a peer-led programme, the trainers were responsible for their own group; doing icebreakers,  mentoring them in activities, and promoting discussion on issues concerning their online lives such as: safe image-sharing, using social media, consent, big data, and online well-being. The training day was a hive of activity, with loads of great campaign ideas generated, we hope these can be brought back to schools and implemented in SID campaigns next month.
Schools can get involved by ordering resources, checking out our easy SID activities and getting their free SID wristbands. Here is what some of our trainers had to say.
---
Training SID Ambassadors: Students are 20% of the Population but 100% of the Future
By Sean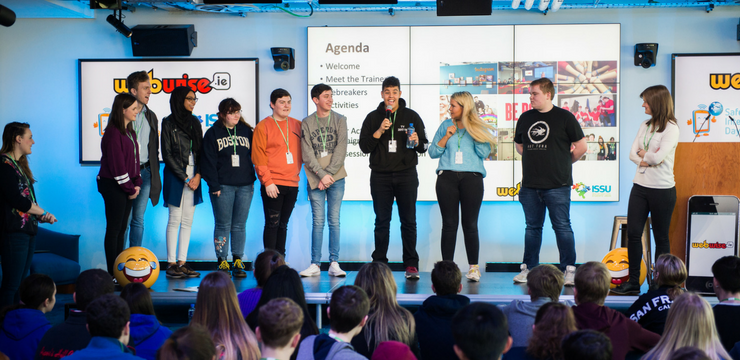 Working with the next generation of internet safety activists has always been something I wanted to do. I've spent the last 6 years on the Webwise youth panel, working alongside some extraordinary people, and now that it's time to move on I wanted a chance to share my knowledge. So when it came to the WebWise team asking me to come and help train the youth of tomorrow on internet safety awareness, my smile was from ear to ear.
Sun Tzu said 'Every battle is won before it is fought', and the information we gave the ambassadors on the 10th of January is going to beat cyberbullying before it starts. We took around 80 students from all around the country, bringing them together at the Facebook HQ Dublin to share ideas in the hope that each and every one of them would bring a little bit of Safer Internet Day back to their own school.
After everyone came arrived, we gathered around and started by introducing the SID trainers to the whole group. After that, we split up into teams of about 10 or so, and in our small groups, we were able to get to know each of the students. It's hard being in a situation like that and even though most people hate them, icebreakers were a great way to get to know each other. This left everyone comfortable and able to speak to the group confidently.
In December, the SID training team sat down and figured out educational activities to run with the students. These ranged from walking debates to a 'conscience alley' where a scenario would be put on one person who would walk through the rest of the group, where those on the left would be 'good thoughts' and the right be 'bad', finishing with the student making a decision on what he or she would have done. Each activity had a point as well as something that could be brought back to the students' school to get everyone involved, everyone enjoyed these.
Finishing the day, after a lovely lunch, we filmed a piece on camera with each student. That will be released soon. Then we discussed what each student would do for Safer Internet Day 2018. I really believe that come the 6th of February, we are going to see brilliant projects led by each and every one of the students we trained.
---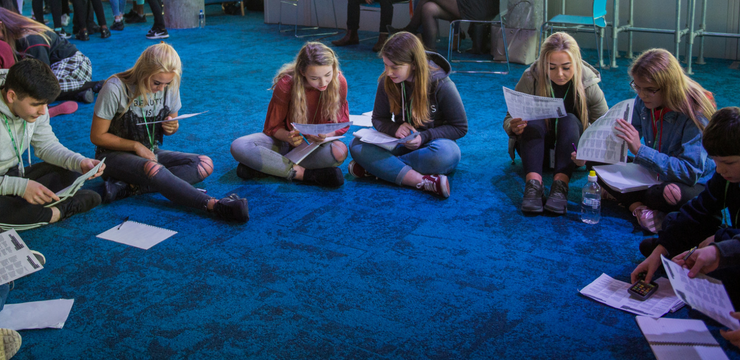 Safer Internet Training Day: Facebook Headquarters 
By Zak 
My name is Zak and I was a Safer Internet Day Trainer at the latest SID Training Day. My role was to facilitate a group of students, who came from all over the country, as we worked together to plan their Safer internet day 2018. These plans will hopefully be brought back to their school/institution. The day started off with us arriving at Facebook HQ and going up to meet the Webwise crew. They reminded us of all the work we did on our own training day and handed out the packs of rotations we would use throughout the day.
The training kicked off with us being introduced to our groups and then starting with some icebreakers to get our group talking. After this, we worked with the group encouraging them to come up with different ideas on how to use the internet safely. They really got involved in the exercises and seemed to learn a lot. We then broke for lunch and started to set up for filming our BeInCtrl Video. After lunch, we explained to our group that we would be doing this video and we got them to think of how they will be safe online this year. They all came up with amazing ideas. We shot the video and then the group broke up into pairs. We gave them 10 minutes to think of everything they did throughout the day, reflect and think of some more ideas to bring back to help promote safer internet use in their local environments.
The day ended with our group feeling very ready to go back to their schools/institutions and spread the word and put some of the ideas we used into place. I really enjoyed the day. I also learned a lot from working with such an amazing group of people. Some of my favourite parts were getting to know everybody in my group and their interests, seeing the group get so involved in the rotations and really jumping into the work we did. I have always loved working with groups as a facilitator and this just gave me another opportunity to do something I love. Overall being a SID trainer has been one of the best experiences of my life, I have met so many amazing people on my journey as well as learning a lot about not only how to stay safe online, but about how to run events and encourage my peers to get involved.
---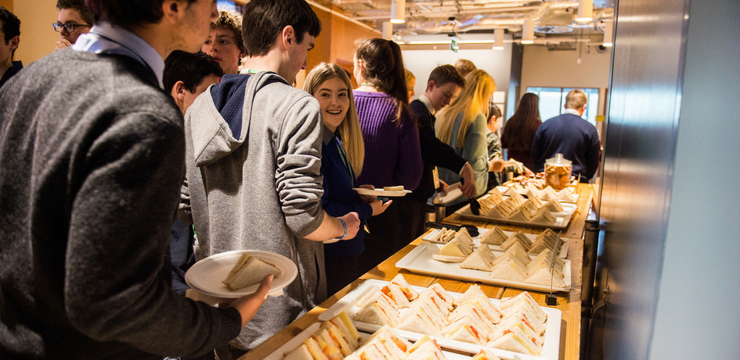 Being a SID Trainer
By Eiman 
I was quite honored when Jane from ISSU, asked me to take part in Training ambassadors for Safer Internet Day 2018. Being the girl filled with a drive for advocating safer internet usage, I couldn't turn down an opportunity like this, knowing they don't come around often.
My role as a trainer, which was a new experience, meant I had to be the teacher. I was the one the ambassadors turned to for problems or queries, I'm never really at that end of things. Thankfully, I had a partner to help guide me through and the lovely Tracy from Webwise, to guide us so I was well prepared. However, being a 'teacher' of sorts is much more challenging when you're actually on that playing field. You must keep the attention of the distracted and talkative ones, and the ones that didn't necessarily want to be there. You must make sure you encourage the quiet ones and let them express their opinion, and tame the ones whose ambition levels are to the sky. This experience gave me the utmost respect for teachers!
My favourite part of the whole event, was when I got to talk to the ambassadors and ask them questions about what they'll be doing for their SID event in their school. These are people I had never met, but I got to learn so much about them after they told me their ideas. And everyone had an idea, everyone was passionate about safer internet usage. It's honestly very reassuring knowing that there are people who want to make a difference and are taking action.
All in all, a very productive day and experience and I can't wait for SID 2018 on the 6th of February!!!
---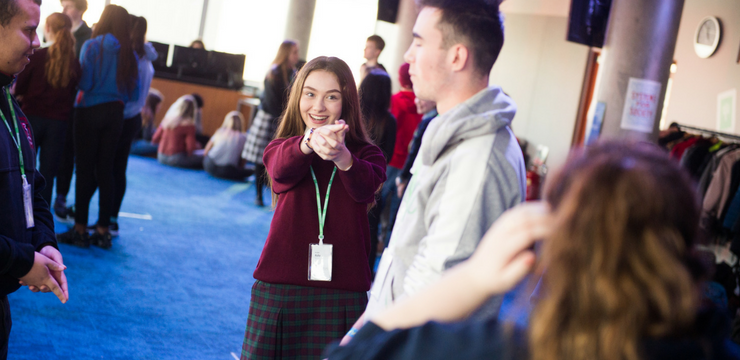 Webwise and ISSU SID Ambassador Training
By Jane 
The Safer Internet Day 2018 project ran over the span of eight months, and concluded with theWebwise ISSU Ambassador Training for Safer Internet Day 2018, at the Facebook European Headquarters in Dublin. This year's tagline was #BeInCNTRL.
The project was organised and reviewed in great detail and to a great extent by the team of Trainers from the Irish Second Level Students' Union: Sarah Connor (Galway), Sean Thompson (Wexford), Darren May (Dublin), Luke Casserly (Longford), Sean Murphy (Donegal), Zak Aboukrhes (Dublin), Aisling Dunphy (Tipperary), Rian DeBairead (Galway), Jane Hayes Nally (Cork) Einman Mohammed Elsir (Kildare) and Diego Brule (Galway).
Funded and heavily supported by Webwise staff, this group of eleven talented, skilled and experienced young people from the Irish Second-Level Students' Union, all aged 19 and under, worked as planners and capacity builders. Through a series of webinars and one intensive preparatory meeting, the team decided on topics, designed the program, and facilitated the learning of over 70 student ambassadors through a dynamic, non-formal, peer to peer education approach on the 10th of January. In this way, the project aimed to spread ideas and positive messages to the SID Ambassadors, their schools and communities, who would then run similar campaigns on how to stay safe online and #BeInCNTRL.
Conceptually, the Facebook training day focused on self-reflection, dialogue, and immersive simulations which analysed the legal and rights-based approach to young people online, the moral and ethical complexes around social responsibility online. Participants were challenged to distinguish key issues within their own school environments and to design and plan projects to counter these.
These educational approaches are inspired by those defined and encouraged by the Council of Europe, its literature such as the Compass manual and highly endorsed by the European Youth Forum. As one of the Irish Second-Level Students' Union's core policies, the ISSU  trainers were adamant that this would be the methodology through which the SID Ambassador training Day was run- they felt it was new, innovative, and instrumental to the process of personal and social education for young people in today's world. PowerPoints and documents were nowhere to be seen!
Conversational feedback from many participants reflected this- they considered it highly beneficial that the event was facilitated and moderated by fellow young people alone, feeling as if they could relate to them and work with them more immersively. In particular, they thought it was brilliant given the topic- their lives online- and the issues around that, some quite unique, which they believed peer leaders could understand perfectly.They also noted that the activities were highly stimulating.
The Webwise and ISSU team are very excited to see to see the final video which was compiled during breaks on the day, where participants discussed how they would #BeInCtrl this Safer Internet Day, and even more excited to see the outcome of local grassroots projects which will be run by the Ambassadors on Safer Internet Day, the 6th of February.
I, along with the rest of the ISSU trainers, am extremely grateful to the Webwise team, who trusted and believed in young people enough to provide us with this level of autonomy, and supported and encouraged all of our ideas and proposals, while contributing their own high level of expertise and broad skill sets.
---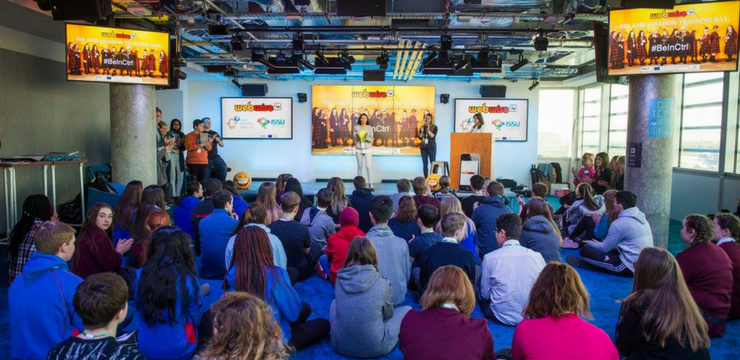 Facebook SID Training Day
By Sarah 
What an experience!!!! Back in July, I was contacted by the remarkable Jane Hayes Nally who introduced me to this wonderful opportunity and of course I couldn't turn it down. From the beginning I knew it was going to be a fantastic opportunity and experience, having the opportunity to work with Webwise. From the get-go, I was fully on board and thought of all my ideas with full enthusiasm.
There were many opportunities set up by Webwise for fellow trainers to share ideas through webinars and a training day in the Science Gallery in Dublin. Unfortunately, I missed out on some webinars and on the training day due to college exams and assignments. Despite missing out on these opportunities, I was always kept updated with, tremendous help from Jane and Tracy, who always emailed or messaged me everything I needed to know to take part in the SID Training Day in January.
The SID Training Day was held in Facebook HQ which was an opportunity of a lifetime. It was so interesting to see the high level of security in the whole building and the working environment of all the staff which was extremely cool. It would be the dream working environment for all employees. As a college student who is training to become a secondary school teacher, I saw this day as a perfect opportunity to work with secondary school students from across Ireland. I was extremely nervous that morning heading to Dublin as I knew I was going to be working alongside students that are of such a high calibre and I knew I had missed out on the previous training day that the other ambassadors had attended. From the minute I arrived, I was made comfortable and introduced to the other SID ambassadors and I was paired up with Zak who made the whole experience of working with the students so easy and helped me whenever I needed it. Working with the students and listening to their amazing ideas was very interesting and it was a brilliant opportunity. It also gave me ideas that I would never have thought of and I could use in schools for Safer Internet Day in the future.
To wrap it up, I have to say it was a fantastic opportunity I will never forget and I would like to thank the fellow ambassadors, to Jane, Tracy and Aideen on the webwise team and also to Jane Hayes Nally and all the ISSU team.
---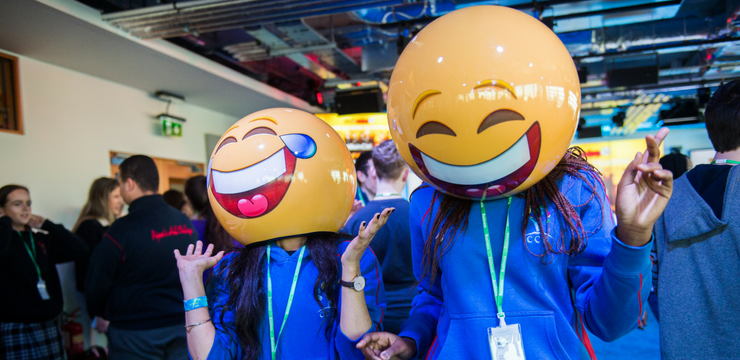 Having Fun at Facebook
By Darren
The training day took place on January 10th in Facebook HQ Dublin. My role as a trainer was to facilitate my own group and to invite our ambassadors to share their plans for SID 2018. At the beginning of the meeting, we briefly went through our agenda for the day and then broke off into groups of 10. Each trainer was given a folder full of rotations and activities in which they would decide among themselves what rotations or activities they would do.
Each rotation covered a different part of Webwise's new resource "Be in Ctrl". For example, one of the activities that a lot of the trainers seemed to use, including myself, was 'Conscience Alley'. This involved two straight lines of people trying to convince the person walking up the alley to either be a Bystander or Upstander based on a situation related to the sharing of explicit images amongst teenagers.
The overall outcome of the day was amazing, to see so many people interested in becoming a SID Ambassador was overwhelming. The feedback from my own group was brilliant. Each person had a concrete idea of what campaign they would run in their school from making Power Points and using SID resources, to hosting a parents night for social media information. The training day as a whole went really well and I am very excited to see some great campaigns for Safer Internet Day 2018.
---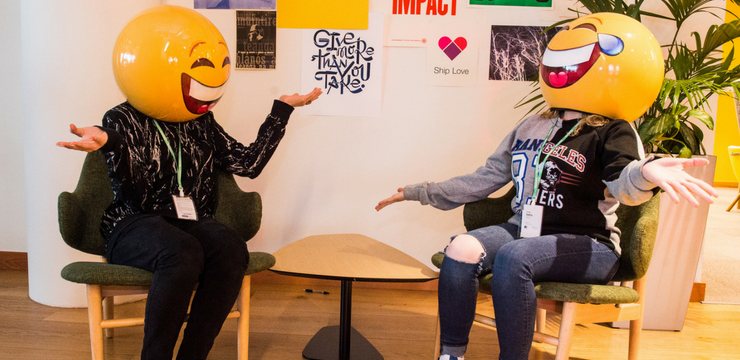 SID Ambassador Training Day Article
By Luke
Wednesday the 10th of January saw young people from across Ireland flock to Facebook HQ Dublin to take part in the WebWise/Irish Second-Level Students' Union Safer Internet Day Ambassador Training session, a day where representatives from schools and groups from all corners of the country discussed internet safety and the big issues that affect them and their communities on a national and local level when it comes to the internet. They were also equipped with the skills and relevant training needed to carry out their own Safer Internet Day events and activities in their own schools, and communities.
I had the honour of taking part in the day as a trainer, along with a team of ten others from the Irish Second-Level Students' Union. On the day, our job was to lead groups of Ambassadors in discussions and fun, interactive workshops around the topic of internet safety and the rights of young people online. The Ambassador Programme is a programme for young people, by young people, and as trainers in the run-up to the training event itself, we worked hard on planning and organising through a series of 'webinars' and a face-to-face planning session in the Science Gallery, Trinity College, Dublin. We decided on the topics to be worked on, designed the workshops and icebreakers, and tested them all out to ensure that they would be enjoyable, suitable and interactive.
The event took place in the fabulous Facebook building in Grand Canal Docks, Dublin. The building had an ironic relevance to the day as Facebook and other social media sites are huge parts of the lives of young people today, this being a huge topic of discussion on the day.
On the day, I teamed up with another trainer, Ashling. We led a group of ten amazing ambassadors, from Limerick to Donegal. We started off with some great high energy icebreakers to get energised then we got into the workshop rotations. Our discussion topics included children's rights online, issues around inappropriate image sharing, and phubbing. The group was super enthusiastic about the issues and the dialogue ran itself, making our job very easy! They came up with some really good ideas for projects and campaigns they could run in their schools and localities.
For me, one of the best parts of the day was getting to meet the many Ambassadors from across the country. They were an amazing, talented and inspirational group of people and it was amazing to be able to listen to their views and opinions on the internet and internet safety. It was a great way to learn more about how my peers feel about safety online.
I'm really excited to see all of the fantastic projects, events, and campaigns the Ambassadors run in their schools and wider communities – I have no doubt they can inspire their peers to #BeinCtrl.