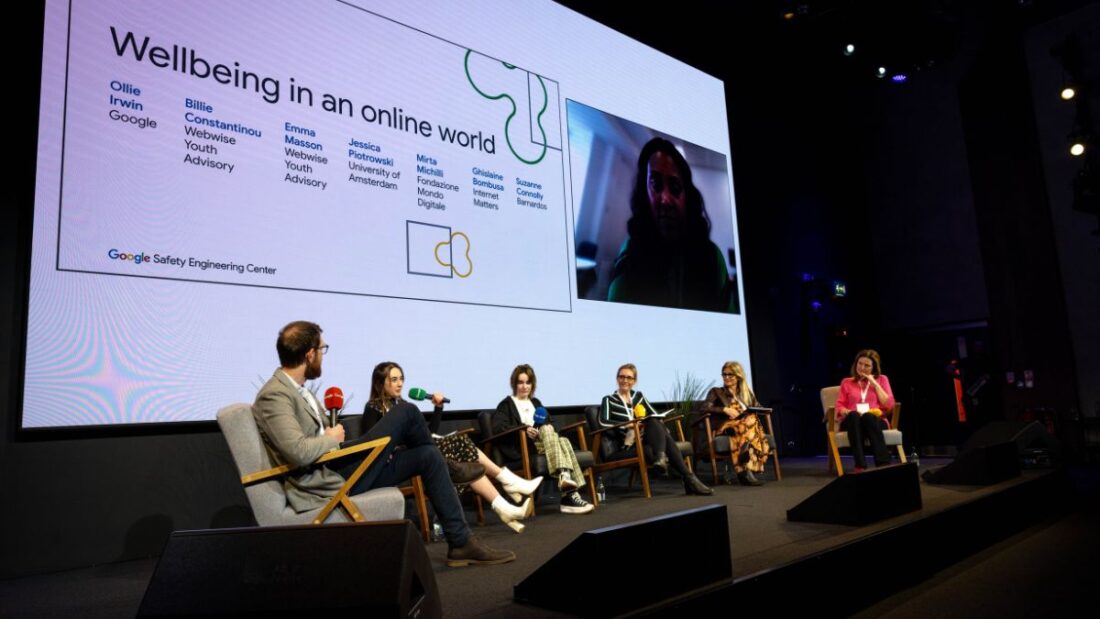 Youth Panelists Lead Discussion at Google Growing Up in the Digital Age Summit
Webwise Youth Panel members Billie and Emma chaired a Panel Discussion on Wellbeing in an Online World at the recents Google Growing Up in the Digital Age Summit – Protecting, Respecting and Empowering Young People Online.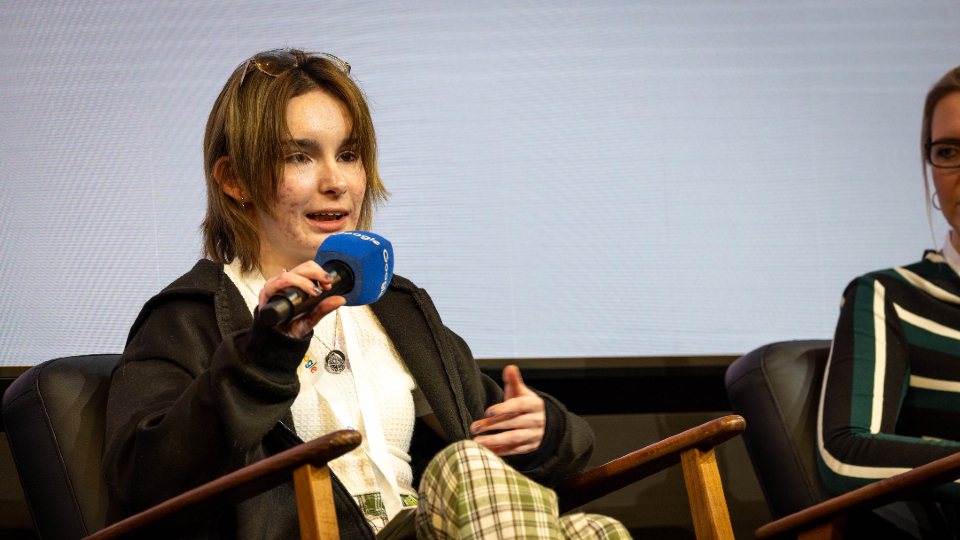 The discussion included contributions from Jessica Piotrowski, University of Amsterdam; Mirta Michilli, Fondazione Mondo Digitale; Suzanne Connolly, Barnardos; and Ghislaine Bombusa, Internet Matters. The Q and A session, lead by Billie and Emma, explored the challenges to teenager's wellbeing online, as well as looking to future opportunities.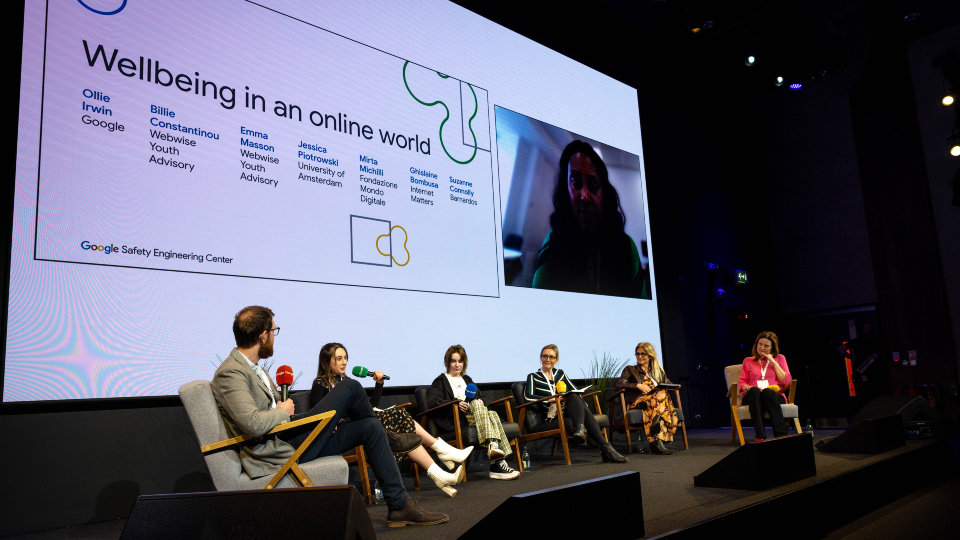 The Panel Discussion was among a number of sessions at the Google Growing Up in the Digital Age Summit which took place in Dublin on March 21st. The summit featured inputs from a range of international experts and stakeholders including Brian O'Neill, National Advisory Council for Online Safety; Dale Sunderland, Data Protection Commission; Niamh Hodnett, Ireland's Online Safety Commissioner; and representatives from Ofcom; Internet Matters; Family Online Safety Institute; and the National Assembly of France.