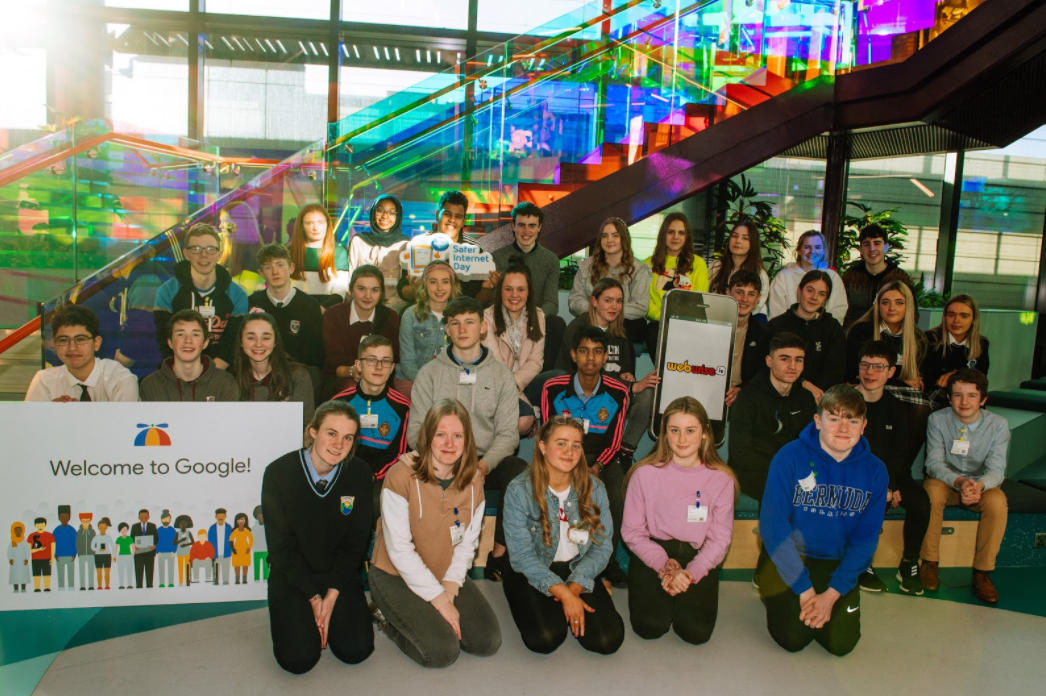 What is the Webwise Youth Advisory Panel?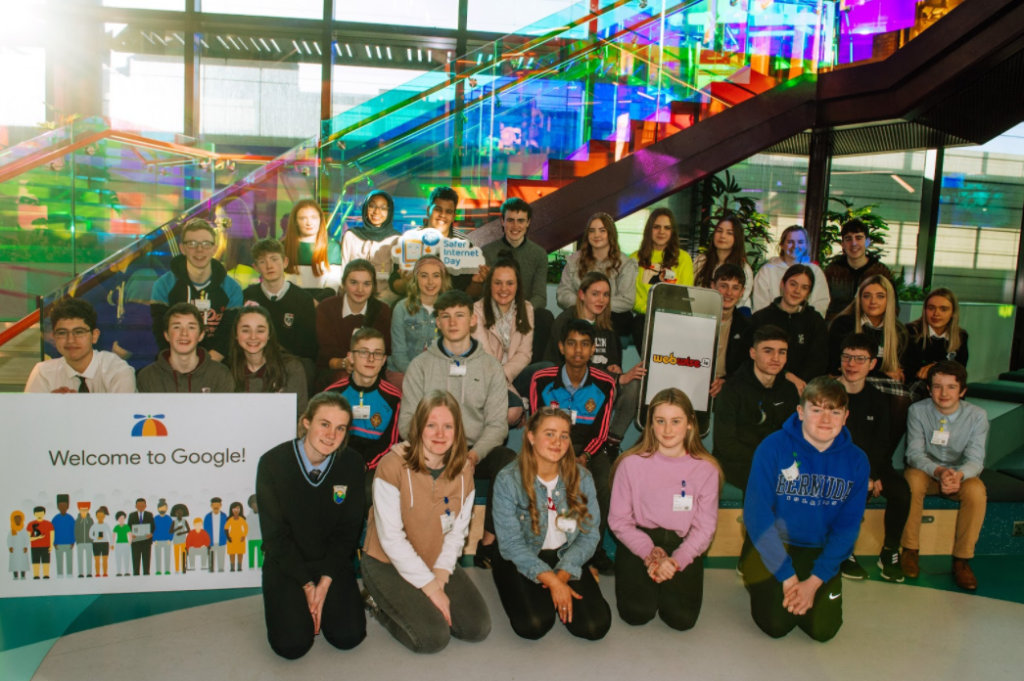 It is important to listen to 'the student voice' when developing national campaigns and/or legislation with an impact on their online activities.
We have an established and successful mechanism for listening to children in order to recognise the changing array of risks they face, to address children's own worries and to support children's ability to cope. These coping mechanisms include avoiding, resolving or reporting problems. We are supported in our work by a Webwise Youth Advisory Panel (WebYAP) made up of post-primary students from across Ireland. The members of WebYAP are not elected and are not expected to be representatives, but the membership reflects different geographic areas, age groups and social groups.
The Youth Panel consists of 35 second-level students from across Ireland who want to stand up and speak out about online safety issues affecting young people. The Youth Panel provides opportunities to have students' views heard at national and European level, so that young people can have a real say on the issues that affect them.
What do the Youth Panel do?
The Youth Panel meet throughout the academic year to discuss positive actions to undertake to promote safer use of the internet and digital citizenship by young people. The role of the WebYAP is to provide the Webwise internet safety awareness initiative with views and opinions of children and young people's use of new online technologies and to participate in the concept testing process of internet safety awareness raising resource development. The youth panel will also advise on priorities for awareness raising activities and give feedback on awareness raising campaigns. We have worked with our youth panel to develop submissions on national consultations that relate to their use of the internet.
The Webwise Youth Panel offers many benefits and opportunities including:
Development of leadership and communication skills

Have your voice heard on issues that are important to you

Participation in the creation and development of internet safety programmes and resources

Participate in global campaigns including Safer Internet Day (SID)

Participate in the SID Ambassador Training Programme

Act as a peer mentor and trainer 

Panelists will receive training from the Webwise team

Opportunity to meet and work with students across Ireland on internet safety campaigns

Opportunity to take part in national events and child safety conferences 

Opportunity to meet and hear from industry (Facebook, Google, Twitter, etc.)

Opportunity to participate in the European Better Internet for Kids Panel 
What do I have to do? 
The work of the Webwise Youth Advisory Panel consists of:
Participation in 6 Meetings (Online and Face-to-Face)

Involvement in the Safer Internet Day Ambassador Training Programme

Supporting the development of internet safety resources

Developing and reviewing social media awareness raising campaigns

Supporting the promotion and development of Safer Internet Day campaigns and events

Participating in other events and youth conferences
What have the Youth Panel been involved in?
There are many great opportunities that have come for previous youth panelists as a result of being part of the youth panel.  Here are some of the highlights:
SID Ambassador Training Day
On the face-to-face training day of the SID Ambassador Programme over 100 students from across Ireland gather together. The Youth Panel lead the ambassadors through workshop style online safety activities and mentor them on how to run effective Safer Internet Day events in their school, clubs or organisations. Previous training days have been held at Facebook and Google HQ and are always a hive of activity with lots of great SID campaign ideas generated and new friends made.
SID Ambassador Training Day 2020 from PDST Technology in Education on Vimeo.
SID Awards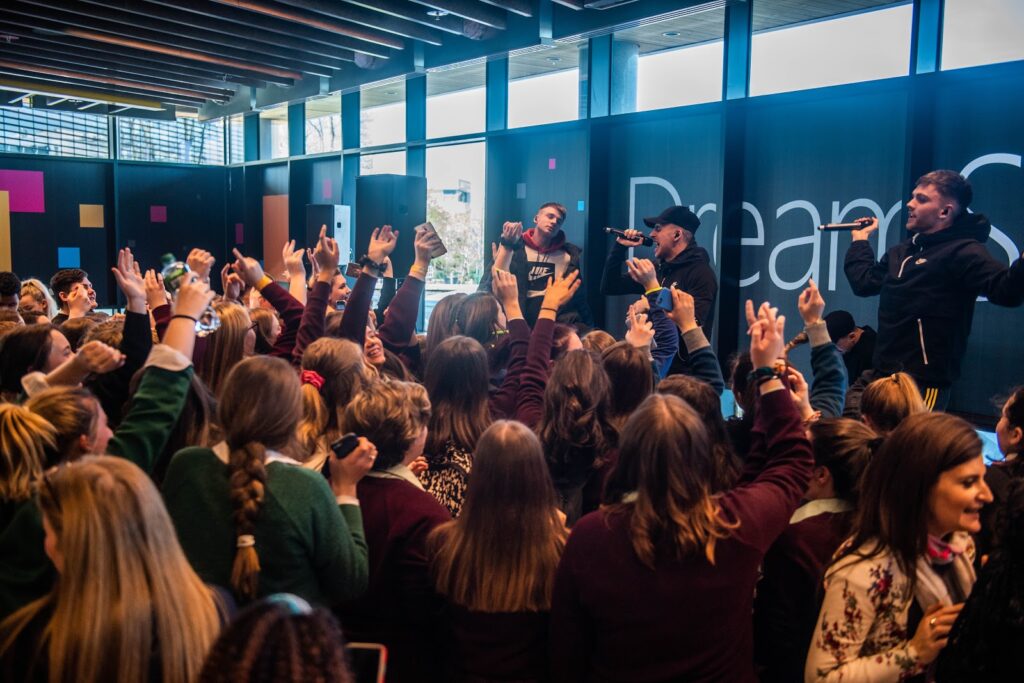 The SID Awards ceremony is a way for Webwise to recognise the hard work and dedication our Youth Panel put into their role as SID Trainers. The 2019 SID Awards ceremony was held in Microsoft's DreamSpace where our Youth Panelists got to enjoy an exclusive gig with popular Irish band, Chasing Abbey!
Better Internet for Kids (BIK) European Youth Panel
There is an opportunity every year for members of our Youth Panel to participate and represent Ireland at European level through the BIK Youth Panel. This provides an opportunity for our youth panelists to meet with their European counterparts to discuss online safety issues and participate in the Safer Internet Forum, previously hosted in Brussels, Belgium. For the 2020 BIK Youth panel, four youth panelists got to participate in online meetings where they met with their European counterparts to discuss online safety issues such as media literacy and misinformation, mental health and online wellbeing, artificial intelligence and children's rights online. The BIK Youth Panelists worked together to create awareness raising videos on each of these topics to present to key internet safety stakeholders including from education, government and industry during the Safer Internet Forum.
Open Policy Debate on Online Safety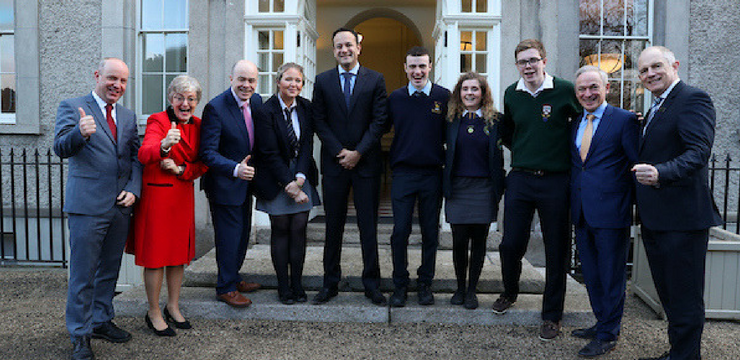 The Youth Panelists have been invited to speak before Government at a number of events including before the Oireachtas for a discussion on cybersecurity for children and young adults and at an Open Policy Debate on Online Safety, to have their voice heard by members of Government, Stakeholders, and Industry. 
Media Interviews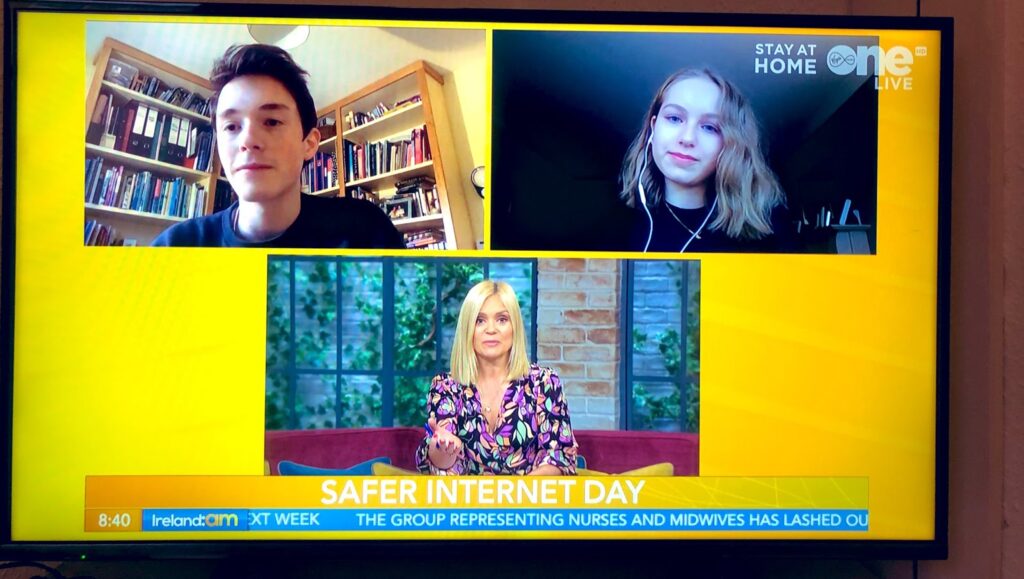 As part of promotion around Safer Internet Day, there have been a number of media opportunities for members of the Youth Panel to participate in and share their work on the Youth Panel and young people's experiences online Media interviews have been at a local level including regional newspapers and radio stations as well as at national level including on radio stations such as NewsTalk and television interviews on Ireland AM, The Pat Kenny Show, News2Day, RTE and Virgin Media One News features.
Contributing to National and European Conferences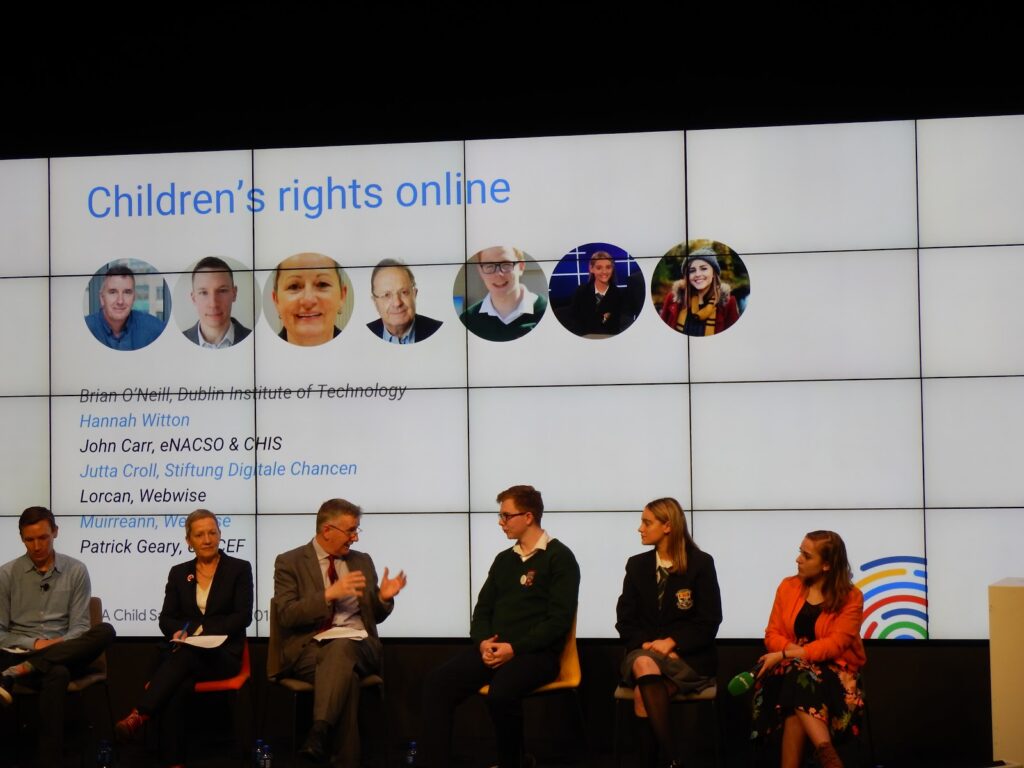 Our youth panelists have been able to represent the youth voice/views on various online safety topics on panel discussions hosted by organisations such as Barnardos, the EMEA Child Safety Summit hosted by Google and Facebook, Media Literacy Ireland Annual Conference and as part of the Webwise resource launch events at Croke Park and Twitter HQ.
Zeminar Youth Conference
Webwise Youth Panelists have taken to the main stage of this event that focuses on the mental and physical wellbeing of 15-20-year-olds. Panellists shared their views with host Stephen Byrne  (RTÉ). on how young people can manage their online wellbeing.
Joining the Youth Panel
Here at Webwise we are very excited to work with the Youth Advisory Panel to ensure that the voices of young Irish people are heard on the topic of online safety. We recruit interested teenagers from all over Ireland to be a part of our Webwise Youth Panel every year.
More information on how to apply to join the Webwise Youth Advisory Panel can be found here.