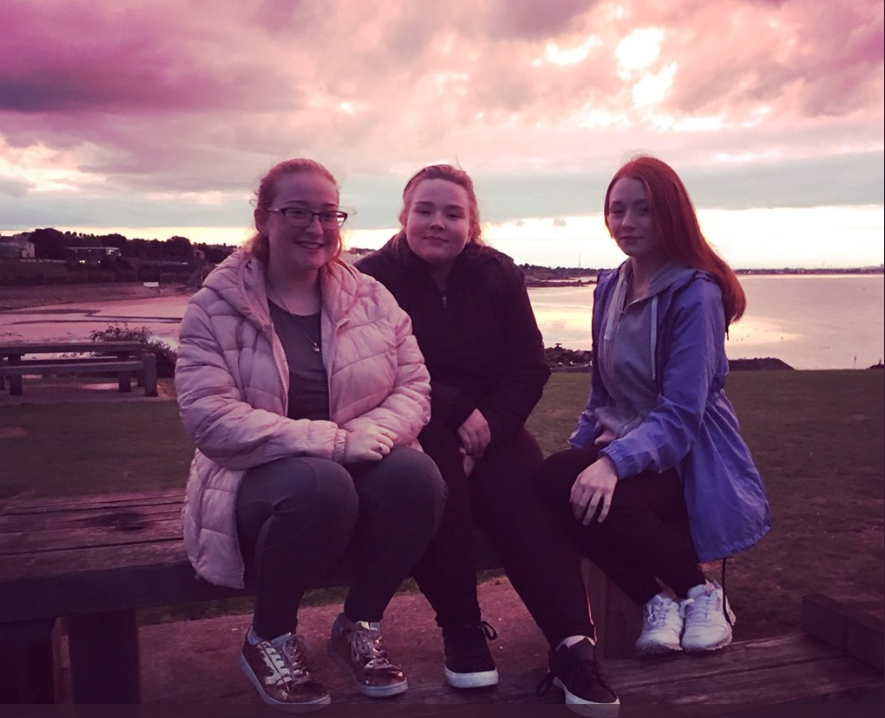 Youth Panelists Become Film Extras
Members of the Webwise Youth Panel were given the opportunity of featuring as extras in the Irish made video #BeInCtrl.
There were two scenes that need to be captured with extras. The first was shot over the summer at Dun Laoghaire pier where the three girls pose for selfies with their ice-creams. The evening rained fiercely before thankfully transitioning into a fabulous evening sunset.
The second shooting day took place in St Mary's GAA Club in Enniskerry. The light was ideal and as a match played in the background, the crew took a variety of shots in the attached handball alley.
The director, Hugh Mulhern, was on hand to set up all the shots and made all the extras feel at ease. The short film, which was a social media #Backtoschool campaign was produced by Motherland.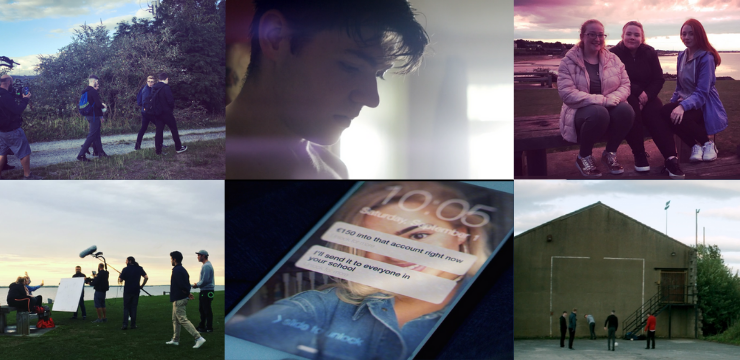 Lights, Camera, Action
By Lorcan 
On Thursday 16th of August I made my big screen debut… well …as an extra at least. Through my role as a Webwise Youth Panelist, I was invited to take part in a #BeInCtrl video campaign as part of the resources that Webwise develop to promote online safety.
The video story focused on how people can be blackmailed and will be a really useful resource to help young people to feel empowered and know what to do if they or their friends find themselves in an online blackmail situation. I was playing myself in a sense – a young person, coming from school in my school uniform.
I made my way to St Mary's GAA Club in Enniskerry Co. Wicklow under the shadow of the Sugarloaf Mountain where I met with the film crew. It was interesting to chat with them about the work involved in film production – the company, Motherland had made a number of high profile short films and ad campaigns so they got down to business quickly. The shoot took around two and a half hours and was very enjoyable – firstly because I got to experience how a film set is in real life and secondly, because I played a part in a producing a video that will hopefully help young people around the country to protect themselves online. I'm looking forward to seeing the final edit …hopefully I won't end up on the cutting room floor!