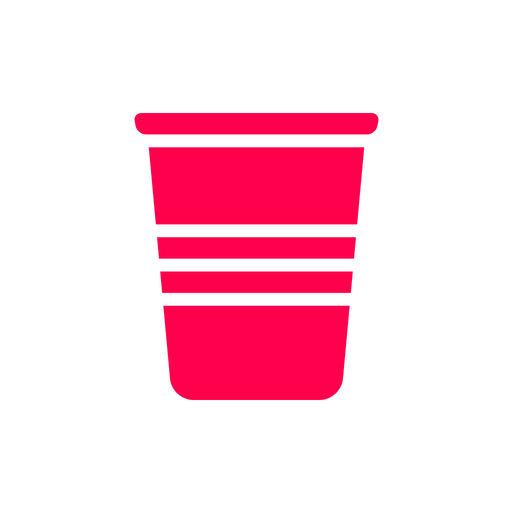 Explained: What is Houseparty?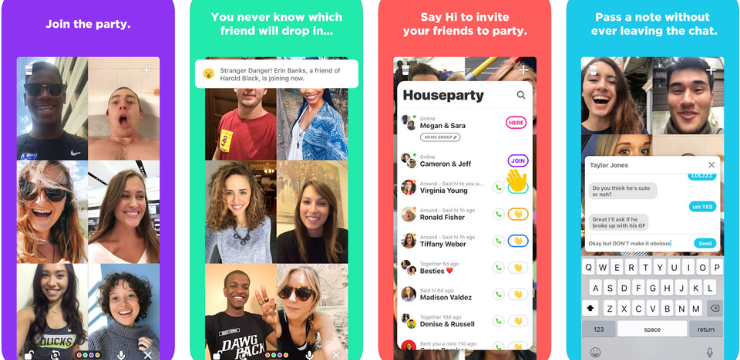 What is Houseparty?
Houseparty is a video-chatting app, allowing users to connect with up to 8 people at a time. The video app, which is popular with Irish teens and tweens, is similar to Skype or Facebook Live, and has a total of over 20 million users worldwide (as of September 2017).
UPDATE: Under the new E.U General Data Protection Regulation (GDPR), Ireland has now set the Digital Age of Consent to 16 years old. This is the age at which children can legally consent to companies/organisations processing their personal/data or information for example when you sign up to an online platform or social media account. For children under the age of 16 consent must be give/authorised by the parent of guardian of the child. 
How Does Houseparty Work?
Houseparty is popular among teens as it free and allows users to chat simultaneously with up to 8 other people.The idea is that when you open the app it is similar to going to a house party where you can chat with other people who are there. When you use the app, your friends will be alerted that you are available to video chat, or that you are "in the house". Users are able to see who is chatting and can 'join' the video chat or 'room'. Houseparty uses a split screen to make multiple video-chatting easy between multiple users, adding in a feature that allows for secret chats among participants. You can also create rooms and ask people to join your video-chat room by sending a link through SMS text message.
The app is available free to download, sign-up is easy and it is integrated with Snapchat to make creating a profile a seamless experience. Under its Terms of Service, users must be 13 years of age, however, the Digital Age of Consent is set at 16 years of age in Ireland meaning that children under that age should not use this app without parental consent. The app asks for date of birth during the sign-up but no other age verification is used. To "Find Friends" and to verify that you are a real person, you are asked to provide your mobile number. You are then given a confirmation code and can give Houseparty access to your address book or can use Snapchat or Facebook to find friends using the app.
Why Do Children Like it?
One of the main reasons children like this app is the ability to talk to all their friends at the same time. There are also a number of features that appeal to young users
Young people are able to video chat or call friends.

There are no public video chats – you need to connect with people in your contacts list or friends on other social media platforms to use the app.

The app is free and does not contain any in-app purchases.

There are extra features while video chatting such as changing the camera view or turning off the microphone.

You can leave 'Facemail' – a short video message to friends if they are not currently using the app

There is a gaming element to the app called 'Wins' whereby the app will give you a win for doing certain 'secret' tasks like sharing your chat room or inviting friends.  

You can use the app to send notes to your friends or to groups of friends.

Users can also upload their own personal emojis (Bitmoji) as their profile picture on Houseparty if they are connected with their Snapchat account 
You are able to use the app without other people knowing, known as 'sneaking around the house'. This is a feature offered to all users on Houseparty.
You can also 'ghost'- meaning that you can switch to anonymous mode




You can lock a chat room so that only people you would like in the room can access it
Users can also send photos to other users and make new friends through the messaging service.

What Are the Risks?

The potential for bullying is quite real with this app. It has a number of features that could be used to exclude, or bully others.

Strangers and 'friends of friends' are notified about ongoing chats and can join the video chat conversation. While strangers who are not on your contact list are highlighted by a notification "Stranger Danger", they can still be easily added to the chat.

Talk to your child about making friends online and that not everyone is who they say they are.

The platform is integrated with Facebook and Snapchat. The worry here is that they begin to video chat with users they do not know on Houseparty and continue these friendships into other platforms where they share more information. As this app allows for video chatting, there is the concern that younger users may be exposed to inappropriate language and content.

Users can take screen records of private video chats without the other participants knowing

Users can opt to make their accounts private, otherwise, there is a concern that people can 'sneak' into the app and see who you are talking to or join chats if they are unlocked. 
Advice for Parents and Young People
Talk to your child about making friends online or speaking with people anonymously. Remind them

never

to give out personal information online, or give access to other platforms they use where personal information can be found. Check out our guide to sharing online:

https://www.webwise.ie/parents/talking-points-posting-sharing-online/

.
Ask your child to use the app only with people they know. If a stranger enters a room or a conversation – let your child know that it is okay to leave the room.
If your child is using the app to connect with friends, make sure they lock their chats and do not allow unknown users to join.
Remind your child to #BeInCtrl of what they post online and remind them that anything that is put out on the internet can be recorded and shared more publically without consent.
Be kind- have a conversation with your child about cyberbullying and whether or not they want to be an upstander or a bystander. Exclusion is a form of bullying.
Encourage your child to use a personal emoji instead of a real photo for their profile. 

Remind your child that other users do not have to verify their age – meaning that 'friends of friends' may be any age.
Make sure that your child is aware that they can put their profile on private meaning that all the conversations they have will not allow others to join.
Show your child how to make their profile private and how to turn off their location! It is easy to do- just click on the settings on the top right-hand corner in the app.
Reporting on Houseparty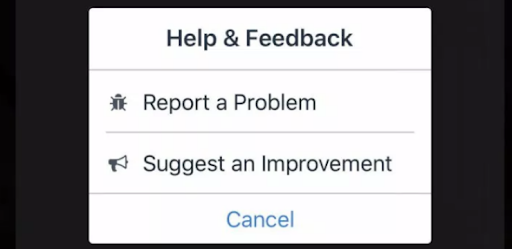 Users must contact Houseparty if they see behaviour that they are not comfortable with. To do this they can 'shake' the phone to leave feedback, see image above to access the 'feedback' tab.
Click the 'Report a Problem' to report any instances of cyberbullying, inappropriate comment or other issues.
There are a number of Houseparty rules that users are asked to follow: https://houseparty.com/guidelines.
Get advice on live-streaming here: https://www.webwise.ie/parents/explained-live-streaming/