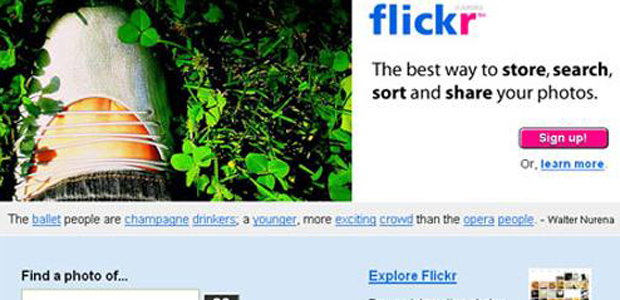 Explained: What is Photo Sharing?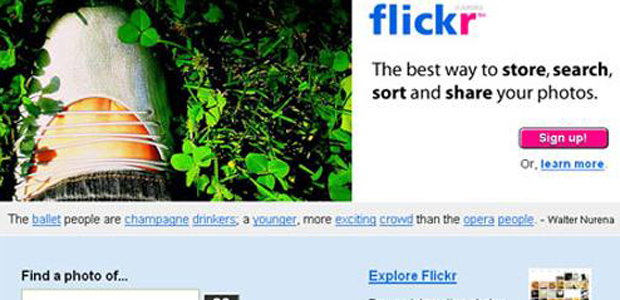 As parents, it's likely that you remember bringing the roll of film to the shop to have your holiday snaps developed. It took hours, sometimes days, to get pictures back, and sometimes they were less than perfect.
How things have changed.
Now, the emergence of digital cameras and high-spec camera phones has resulted in a revolution in the way we take and publish images.
On the back of this, a range of new and stylish websites have popped up online where you can share and edit digital images – and these sites are growing increasingly popular with young people.
What is Photo Sharing?
It's quite straight forward really. Instead of people publishing pictures in hard copy and exhibiting to friends over a cup of tea, photo sharing websites allow users to upload their images to share with their online friends, or indeed the entire web.
Photo sharing has been around since the 90s
Whatever device was used to capture the image, users can publish anything.
Photo sharing has been around since the 90s. However, in recent years, with the proliferation of cheap digital cameras and high-spec camera phones, websites specifically developed for uploading and sharing have become more popular.
Young people in particular are keen users of digital photography. Many teens like taking pictures of socialising with friends and share the images online through social networking sites like Twitter and Facebook.
Most photo sharing sites are free to use and offer plenty of handy tools.
Users can edit, crop and group images together on many of the websites as well as put together slide shows and other display options.
Photo Sharing: the Most Popular Websites?

Here is a list of some of the most popular and widely-used photo sharing websites:
Flickr: Flickr is perhaps the most popular photo sharing website around. It's probably one of the oldest too, having been on the go since photo sharing became popular. It allows users to join groups similar to their interests in order to share images and there is a big focus tagging
Picassa: This is Google's photo sharing offering. It's easy to use for Google Mail subscribers and offers many of the same things as the other sites. It also offers users the chance to upgrade their package to have more space and editing tools in return for a fee
PhotoBucket: According to some, the most popular photo sharing site in the US, PhotoBucket is fast becoming popular in Europe. The site has many of the same features but also includes instant chat options and operates closer to the way traditional social networking websites do
Instagram: Instagram is perhaps the fastest growing photo sharing website. It is popular with Twitter and Facebook users in particular as it allows people to upload to their profiles. It works well on mobile platforms. Instagram also has good and easy-to-use editing tools which makes it popular
Photo Sharing: the Risks?
Photo sharing websites come under the social networking umbrella. They are similar to the Facebooks and Bebos of the internet, in that they allow people to connect and share online.
However, as with social networking, photo sharing also presents many of the same risks for users, particularly young people.
Privacy is perhaps one of the biggest risks with photo sharing websites.
Privacy is perhaps the biggest risks with photo sharing
While there are privacy settings, many pictures posted can be accessed, downloaded, copied and edited by anyone.
Teens can sometimes forget that what they post is essentially a form of publishing and, unless profiles are set to private, anyone can view the pictures.
Often, teens post too much personal information online and some photos can be very revealing in terms of information we would rather not release publicly.
Unfortunately, there are unscrupulous people who trawl the internet searching for vulnerable people and sometimes photo sharing websites are targeted, as with most social networking websites.
Cyberbullying has also found a home on photo sharing websites and with the proliferation of camera phones, bullies are now capable of posting embarrassing pictures of people online without their authorisation.
And the very nature of photo sharing means that pictures can be spread across the internet very quickly, which means maximum psychological damage for victims.
As well as this, there can also be content on some photo sharing websites that we would prefer young people did not see.
Despite the existence of filters on photo sharing websites, not all filters are 100 per cent accurate and often some images of an explicit nature can find their way online.