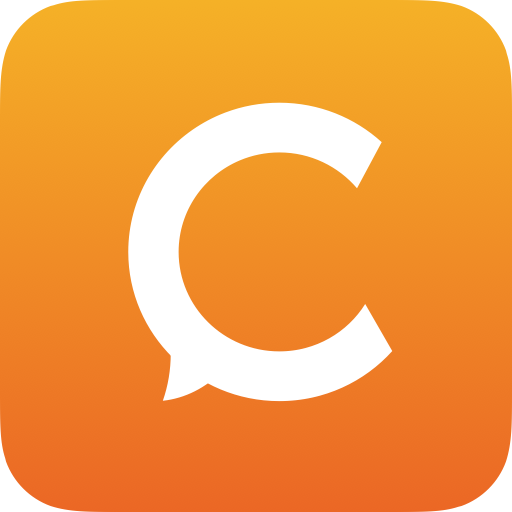 Explained: What is ChatStep?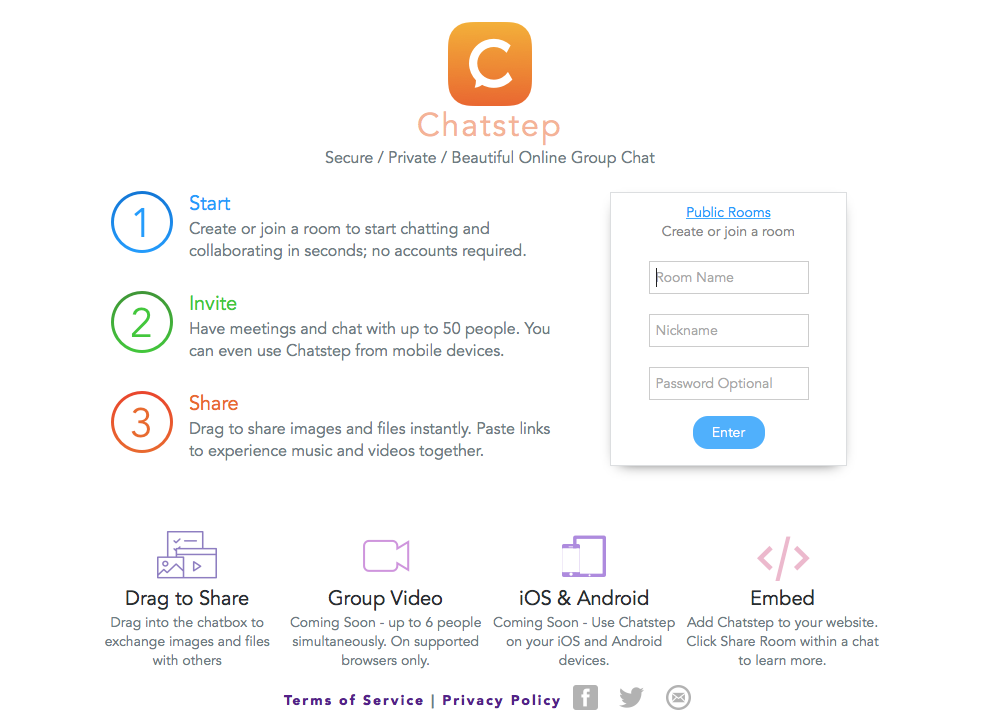 What is Chatstep?
Chatstep is a website that allows users to create, or enter, an online chatroom. Users can chat using a nickname or anonymously. You do not need to have an account to use Chatstep but you can create an account for photo sharing features and private messenger. It is currently being made into an app for Android and iOS.
Update: The Chatstep website is no longer in existence.
How Does Chatstep work?
Chatstep has three different chat options. Let's look at these options in closer detail.
Create a chatroom: choose a name for the room and share a link and password with up to 50 friends via social media.

Join a private room created by a friend, via a link

Access public chat rooms
Why Children Use it?
Instant messaging has always been a preferred method for children and teens to communicate online. Chatstep has a well-designed interface and has an easy-to-use drag and drop system for photo sharing. Another feature that makes Chatstep attractive is the fact that they do not require users to set up an account. This makes chatting online even quicker and easier to do.
Chats are not stored, making it a space where young adults can message privately. It does not store chat logs. It is essentially a disposable group chat messaging service.
What Are the Risks?
Chatstep can provide your teenagers with freedom to talk to friends or strangers, but with that comes risks.
Without usernames or account details, you do not know who you are really talking to.

The site is aimed at 18+

 and you can expect more adult content. We have found that a lot of the nicknames, public room names and chats that we randomly selected had 

adult content

 in them.  

The possibility for cyber-bullying is a real threat. The public chat rooms are mostly unmoderated and unmonitored. If you encounter bullying whilst on this site, you do not have any way of finding out who that person is. You can leave the chatroom, mute the user or report the images.

You cannot report individual users, you can only report the chatroom.

Chatstep makes photo sharing very easy to do. 

Explicit images can be shared on this site.

The site allows private messaging between people on public chat rooms.
Advice for Parents and Teens
Tell your child about the risks, make them aware that it is an adult site. Parents should familiarise themselves with the site, how it works and the content on the site before making an agreement with your child. Much of the content is not appropriate for young people.

Talk to your child about how to deal with negative comments or remarks. Help build strategies for them if they do not feel comfortable, for example, show them how to leave the chatroom or mute the sender.

Check your child knows how the app works. Show them the report features and "Settings" to make sure they can allow safe images only.

We recommend that users do not use the public chatrooms or enter rooms that were found online, or from people they do not know.

Never give out personal information online, check out our guide to sharing online: 

https://www.webwise.ie/parents/talking-points-posting-sharing-online/

.
Reporting on Chatstep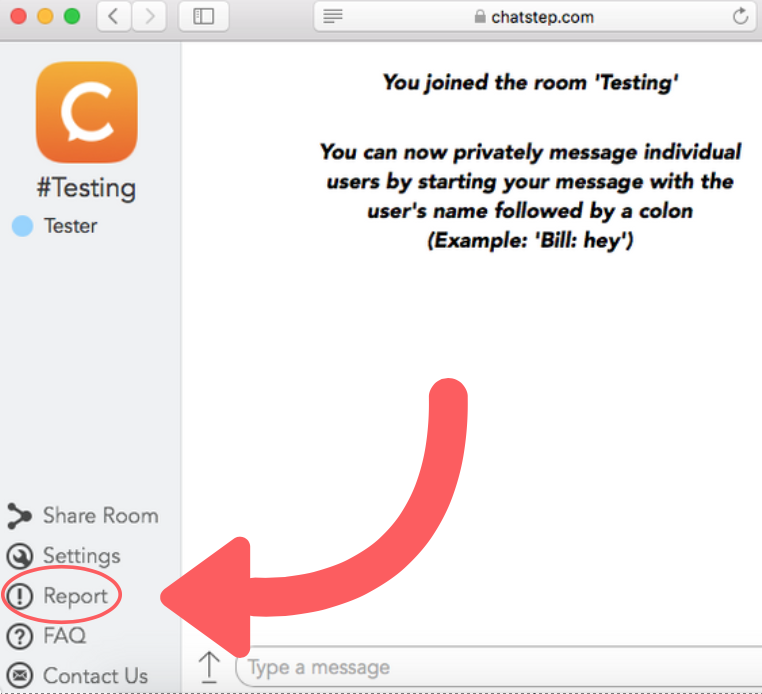 If a user encounters any inappropriate content on Chatstep, they should report it to the website.
Under every photo there is a report button.

On Chatstep.com, you can report a room using the report button on the bottom left hand corner of the screen. Please see above.
Get advice on dealing with cyber-bullying here: webwise.ie/parents/cyberbullying-advice/