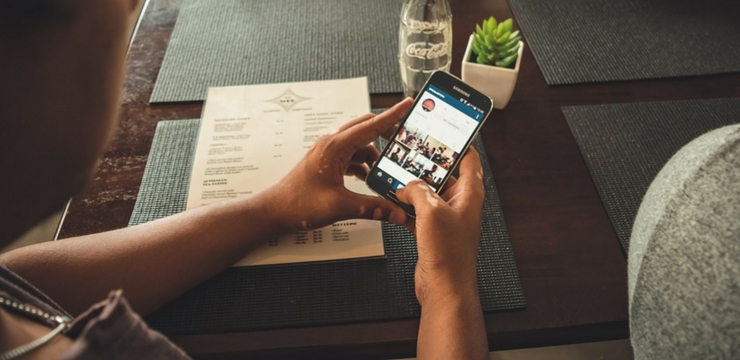 6 Things Parents Need to Know about Instagram
Instagram is a photo-sharing, video-sharing and social networking application. The service, which is free to download, allows users to share video and images with friends and is one of the most popular social networks for Irish teenagers.
1. Users can share Stories

Instagram Stories allows users to post a selection of photos/videos into one story. The new feature works in much the same way as Snapchat Stories, with stories disappearing after 24 hours. Instagram Stories are not posted to a users profile, they appear at the top of the Newsfeed. Instagram Stories follow the same privacy settings as a users' Instagram profile. If you have a public account then your Stories can now appear in the Explore section of the app for potentially any user to see.
2. Users can send each other direct messages
Instagram Direct allows you to share photos, videos, hashtag pages, profiles and locations with a single person or small group of people (up to 15 people) right from a users' newsfeed. You can access Instagram Direct via the Inbox icon in the top right-hand corner of the app. Find out more about Instagram Direct here: blog.instagram.com
3. Public sharing is a default setting
Initially, when a user signs up, his/her profile is automatically public – meaning that the pictures or videos created and shared using the app can be seen by anyone. Not all young users check privacy settings when they create a social media profile. It is a good idea to use a 'friends only' setting and we would also recommend talking to your child about privacy online.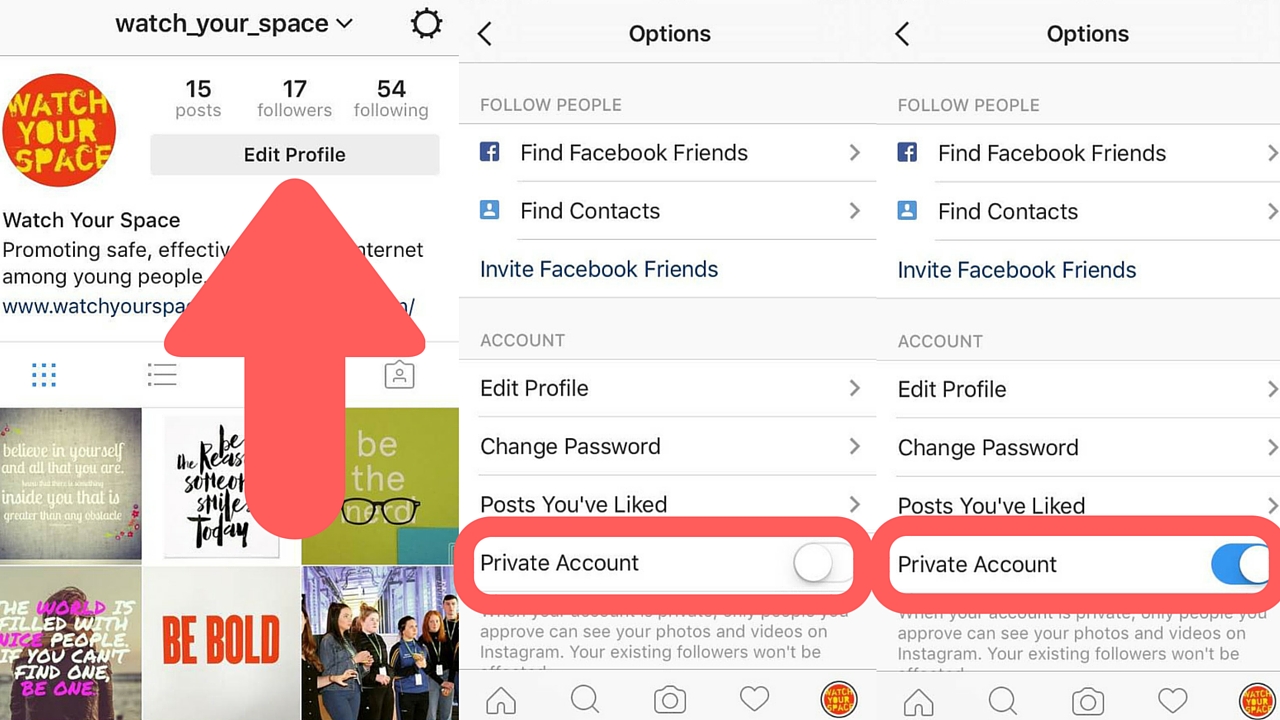 4. You can filter comments
Instagram's latest update allows users to hide inappropriate comments. In addition users can also list words they feel are offensive or inappropriate using Instagram's new keyword moderator. Instagram will then hide any comments containing these key words. To use the new comment tools, simply click on your account settings and select comments. You can then choose to hide inappropriate comments and include any specific words you find offensive.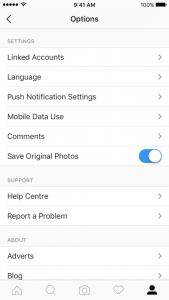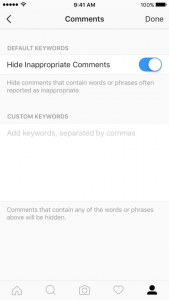 5. You can share your location
Like many other apps and social networks Instagram allows users to share their location when posting a photo. In addition to keeping your profile private we recommend young users do not share their location. If your child is new to Instagram, they may not understand the associated risks of sharing information like location.
6. You can report and block users
If you'd like to prevent someone from seeing your photos on Instagram or contacting you on the app, you can block them from viewing your photos or searching for your Instagram account. Users on Instagram have the option to report abusive behaviour or content that is inappropriate. Finally users can also report and delete comments. To remove abusive/inappropriate comments from your posts simply; Go to comments section on your photo/video and TAP THE COMMENT BUTTON. Depending on device either SELECT THE COMMENT or SWIPE FROM RIGHT TO LEFT TO REVEAL DELETE OPTIONS.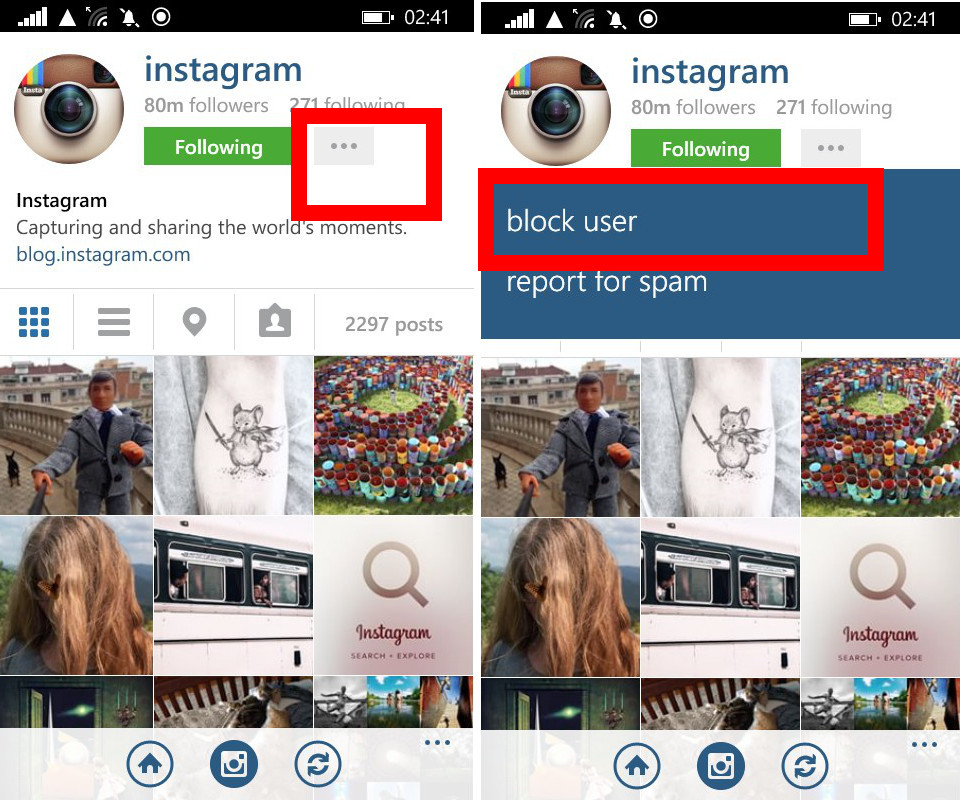 Get more information on Instagram from their dedicated parents section: help.instagram.com/help