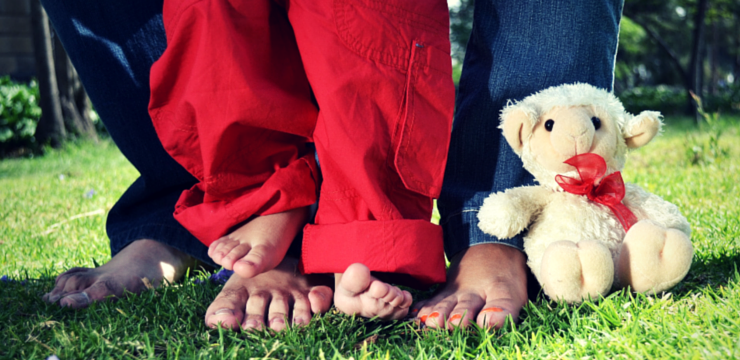 6 Things to Consider before Sharing Photos of your Child Online
It's not uncommon nowadays for photos of children to be posted online before they are even born. Announcing your pregnancy by posting a baby scan is a 'thing' on Facebook and Twitter. It doesn't stop once there, a recent survey found that an average parent will post almost 1,000 photos of their child online before he/she turns five. We live in an age of sharenting.
Our children learn most from watching us and copying what we do. If you want your child to only post photos when they have the consent of the people in them, ask their permission before posting photos of them. Likewise, if they ask you to remove a photo that they find embarrassing, take it down. The chances are your child will do the same if they find themselves in a similar situation.
There are no hard and fast rules for this topic, however, there are some things to consider before you hit the share button:
Edit your life: Be selective about what you share online. Don't post photos of everything that happens in your life no matter how cute you think your child looks in them. Think twice about sharing photos taken in bathroom and bedroom settings. You can't control the context in which the photos will be seen.
Ask yourself will this photo cause my child embarrassment now or in the future? Everything we post online creates a digital footprint and for young people maintaining a good online reputation is becoming increasingly important. Parents should consider any long-term risks of sharing photos of their child online. Some photographs have the potential to go viral.
Check Your Settings: Social networks regularly update settings so it is important to review your settings. If you are a regular user of Facebook, the social network allows users to do a Privacy Checkup which makes it very easy for users to understand who they are sharing content with.
Who will see my photos? Ensure you are happy with your privacy settings and understand who may potentially see your images. It is a good idea to regularly review your friend/connections on social networks. Some networks for example Facebook allow users to limit/customise who they share posts with.
Some things will always be public. Parents should beware that some posts/photos are always public for example; Twitter profile photos, Facebook cover images and featured photos.
Is your location service disabled? Many social networks and apps allow you to share your location. Some people may not be aware this function is automatically enabled on some apps and networks. Consider reviewing this when sharing family photos.
Some networks, for example, Facebook allow users to limit/customise who they share posts with. Find out how here.