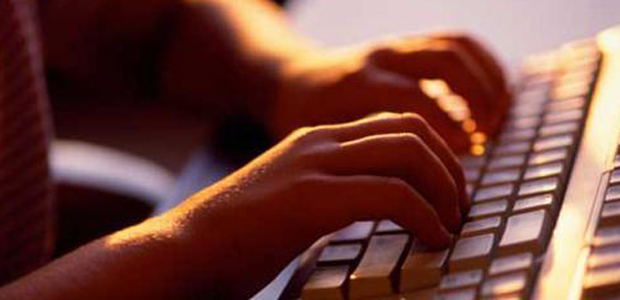 Recommended: Positive and Safe Internet Sites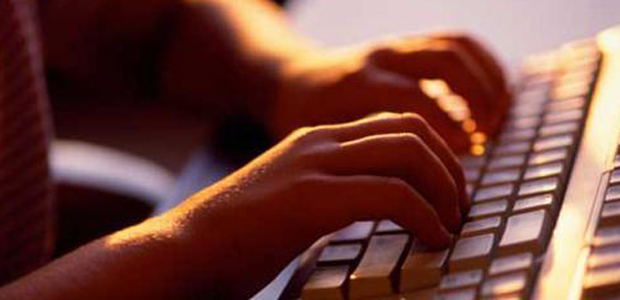 The internet is a wonderful learning resource packed with fascinating and informative information, games and websites.
But, the net is also a dangerous place where pornographic websites flourish and where unscrupulous individuals try to scam, groom and target vulnerable users, including children.
So, as a parent or teacher, you would like to know the best, and safest, sites to recommend to your children or students.
Here, Webwise lists some of our favourite picks as approved and reviewed by Irish teachers.
Scoilnet is the Department of Education's portal for Irish education.
All resources are reviewed by teachers
Developed by the NCTE, it provides thousands of resources in a digital database covering all subject areas of the post-primary curriculum.
All resources are reviewed and categorised by a panel of teachers.
Scoilnet also has designated sections for teachers, students, and parents where curricular resources are highlighted and articles, FAQs, news, arguments and opinion polls are featured.
Aside from a large database of resources, Scoilnet has several other engaging sections specifically created for primary teachers and students.
Gifted Kids is a support website for parents and educators of "gifted" children in Ireland.
It meets the needs of parents, teachers and exceptionally able children from an Irish perspective.
The website acts as a signpost for resources and has a huge range of available content including a very popular online community forum where parents and teachers can share their experience of parenting or teaching a gifted child.

The Irish Times Digital Archive is another must-have site for would-be historians of all ages.
This site lets you search the archive of the Irish Times from 1859 to today.
It's jam-packed with games, videos and photos
This inspiring website's mission is to get children to care about the planet – and the people, places, and animals in it.
It is a website jam-packed with games, videos, and photos from all over the world (and across the galaxy!).
It encourages children to explore, develop and apply scientific ideas and concepts through designing and making activities and enables children to communicate ideas, present work and report findings using a variety of media.
The idea behind the site is to offer mathematics as well as some fun bits and to combine the two wherever possible.
The main content of the site is aimed at infants up to Junior Cert.
It is full of puzzles and quizzes to stretch even the most mathematical of minds.

The single most important thing a parent can do to help keep their children safe online is to engage with them on the topic.
Webwise on Facebook has been developed to support parents to start the conversation with their children about what they do online.
As parents, it is vital to have good, open communication with your child about their internet lives.
Like all other aspects of their lives, we need to talk to our children about the potential dangers that they may come across online as well as the many benefits they will find.
Setting rules and boundaries around children's internet usage is an important aspect of keeping them safe online.
Webwise on Facebook has a range of content designed to give parents the skills and confidence to intervene effectively in their use of the internet.
It has videos from parenting experts, interactive cartoons that teach children the golden rules for using the web, and a selection of publications that provide information and advice.
On a daily basis, we update the Facebook page with articles, videos, and pictures we think you might find informative.
This highly interactive site teaches the instruments of the orchestra, the basics of reading music, and has an online radio to listen to some classical music's greatest hits.
Kids can experiment with music
It allows children to experiment with music and become a composer.
It's suitable for primary school and early secondary school classes.
The Literacy Centre Education Network is a non-profit organisation that delivers free, professionally-designed education material to preschool-age children.
Basically, it provides online literacy and numeracy lessons for young children.
This website is updated by a teacher with a good eye for useful resources for a range of subjects at primary level.
It is a collection of easy-to-use resources for the Primary Teacher that are specific to the curriculum in Ireland.
AskAboutIreland is a digitisation initiative which aims to put together online publications of the original, the unusual and the unique collections to create a national internet resource for culture.
Run by public libraries together with local museums and archives, it is perfect for teachers at all levels and for children at upper primary and secondary level.

This site, designed for both teachers and students, contains a wealth of online resources for use in class or at home.
There are topics and online lessons as well as podcasts.
There is a focus on British history but there is such a wide variety of resources that gives it a much broader appeal.
The topics are designed to be more in-depth while the lessons are for one class with an emphasis on questions that can be given for homework.
This is a resource for children and teachers interested in science.
It brings together information on many areas of science, technology, engineering and mathematics in Ireland for students, parents, and teachers.
More
French.ie: Provides resource material for teachers and the opportunity to communicate with peers. Aimed at Junior and Senior Cycle
Geography Support Service: Supports the Leaving Certificate Geography in-service of teachers and provides access to curricular resources through the Resource Finder
German: Supports teachers by providing resource material and the opportunity to communicate with peers. Aimed at Junior Cycle and Senior Cycle