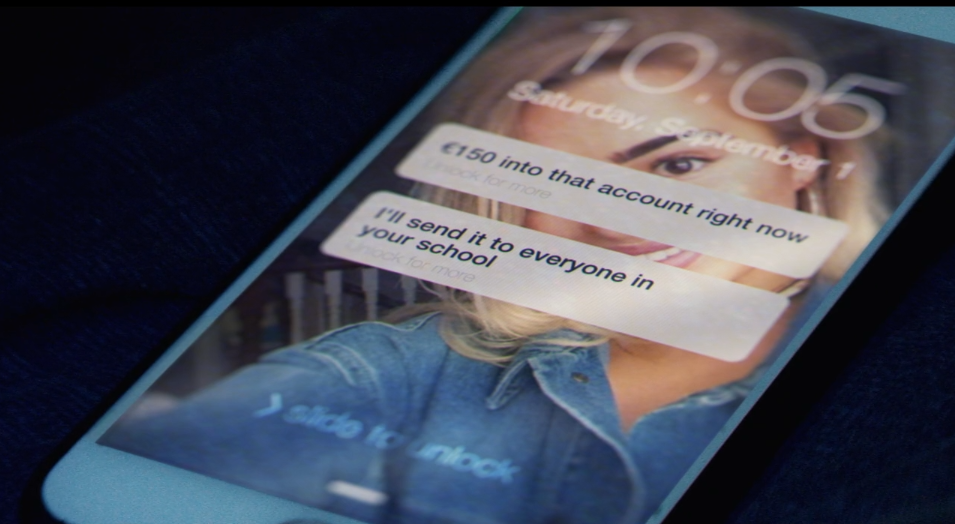 What is Webcam Blackmail?
Webcam blackmail usually involves someone being lured into sharing private images/video footage of themselves with another person online.  The victim is then told that they have been recorded and the footage will be made public if they don't pay out a substantial sum of money. Teens and young people can be particularly vulnerable to webcam blackmail, in this article we take a look at how webcam blackmail can happen.
How Can Webcam/Video Chats Go Wrong?
A lot of teenagers don't realise that it is very easy for anyone to set up a fake profile online and what many teenagers may not be aware of, is the ease with which fake videos can be broadcast online to make it appear that you are speaking with an attractive man or woman.
Victims of webcam blackmail may think s/he is in conversation with a potential romantic interest, however, a criminal gang is really behind the communication. These criminal gangs are in fact broadcasting a fake video pre-recorded video, which can be done very simply with the right software.
What makes these so convincing are, the people in the video are programmed to obey commands and can react to the other person they are communicating with. For example, they can smile, wave etc.
This recent report from the BBC highlights the increase in cases and how exactly the scam works.
Teens may also not be aware that webcam chats and video chats can be recorded easily without their knowledge by the other person in the chat. This can be done simply by using screen capture software which is widely available.
How Does Webcam Blackmail Usually Play Out?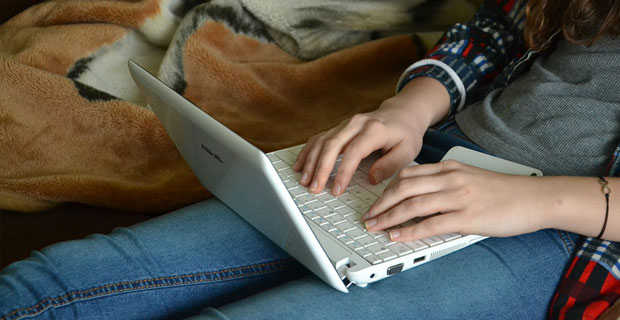 Criminals and criminal gangs set-up profiles online pretending to be an attractive man/woman. These profiles are created on some of the more popular/well known social networking sites.
They then befriend victims via social networking sites / online dating or web chat sites and develop a friendship.
Next, the criminals invite victims into a more intimate video chat on a different platform or website. Victims believe they are chatting to an attractive man/woman, however, the criminal gangs are broadcasting a pre-recorded video of an attractive man/woman.
During these video chats, the victims are lured into sharing private/intimate footage of themselves. This situation can simply arise from an 'I'll show you mine if you show me yours' request. Unbeknownst to the victim, this footage is being recorded by the other person.
The recorded footage is then uploaded to a video sharing site and then shown to the victim. The nature of the video footage is often private or is something that the victim wouldn't want shared publicly. The gang/criminals then threaten to share this footage with the victim's friends and family if they don't hand over a large sum of cash to remove the video. By this stage, the victim would have befriended the other person on social media sites giving them access to their friend lists.
In some cases, gangs use the footage to demand even more explicit images/videos which is then used to extort more money from victims.
These criminals can be very persistent, contacting and threatening victims on a regular basis, causing a huge amount of stress. Sending them money does not guarantee they will go away. There have been many cases where gangs keep asking for money.
Another Webcam Scam
Criminal gangs may lure victims into sexual video chats and then contact them posing as police. These gangs are very convincing and even go so far as to forge police documents and post the video content on fake websites which appear to be similar to police or Interpol websites. The blackmailers will claim that victims have committed a crime and demand they pay a fine to end the ordeal.
These criminals can be very persistent, contacting and threatening victims on a regular basis, causing a huge amount of stress.
Webcam Blackmail Advice for Parents
If you would like to know more about protecting yourself online or what to do if you or someone you know is a victim of webcam blackmail, read our guide here.