Explained: What is YouTube Kids?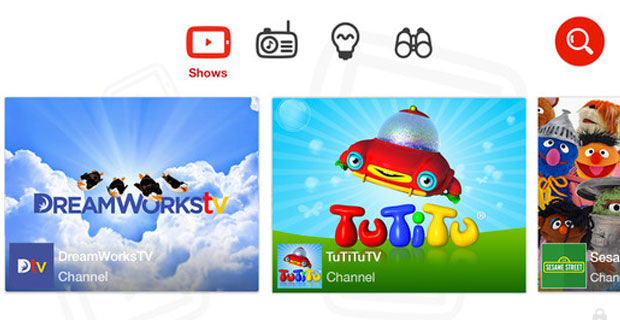 YouTube Kids is an app specifically designed for kids, makes it easier for children and parents to find content they are interested in. The child friendly video sharing app is free to download for android and iOS.
What's the difference between YouTube and the YouTube Kids app?
The app will feature popular local children's brands like Morph, Teletubbies, Wallace & Gromit, and The Magic Roundabout. While YouTube haven't indicated a specific age range for the app, it does appear to be suitable mainly for children aged 3-8 years old.
Parents should be aware the app does feature advertisements. The video sharing app has insisted that the advertisements selected for the site go through a review process to ensure they are age appropriate.
However, if you or your child come across any inappropriate content you can flag it in the same was you would on the original YouTube app. For more info on flagging videos go to: google.com/youtubekids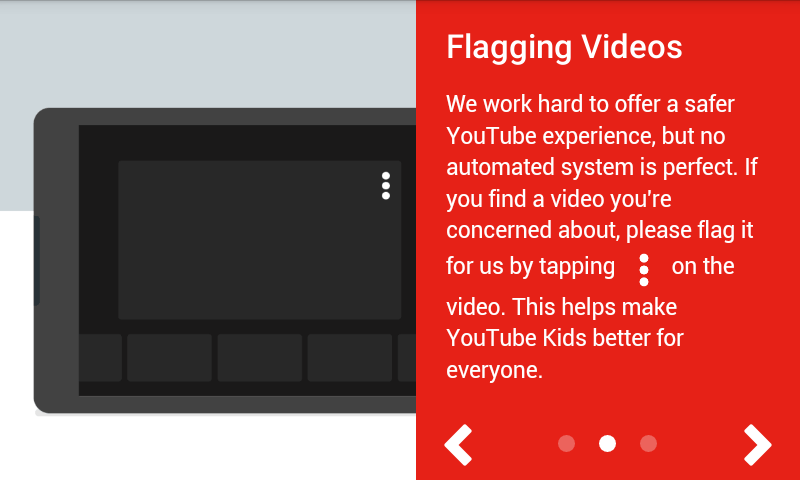 Getting Started
Parental setup is required to ensure the best experience possible for your child. The app doesn't require a sign-in or Google account. Once the app is downloaded, YouTube will ask parents/adults to insert a code to ensure you are an adult, it will then check what settings you would like to use.
These settings include restricting your child's experience by turning search off. This means your child can't search for content, which reduces the chances that they will encounter a video you don't want them to watch.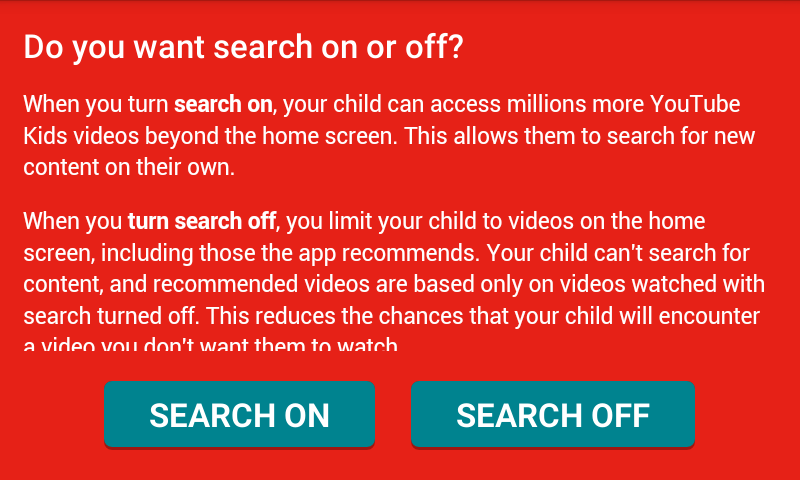 Another option offered for parents is the timer function. Parents can limit screen time by telling kids when it's time to stop watching. The timer will display a friendly alert and stop the app when the session is over. For more info on the timer function go to: support.google.com/youtubekids/
These settings can be easily updated once the app is live. Parents simply tap the lock icon on the app screen.
Once set-up, users can view videos via four categories on the homepage  (Shows, Music, Learning and Explore). When the account has been active for a certain period of time users will also be given recommendations on what to watch based on previously viewed content.
There is also a search option similar to YouTube, however if users insert any inappropriate terms the app will simply suggest they try searching for something else.
For more info go to the YouTube Kids parental centre: google.com/youtubekids/