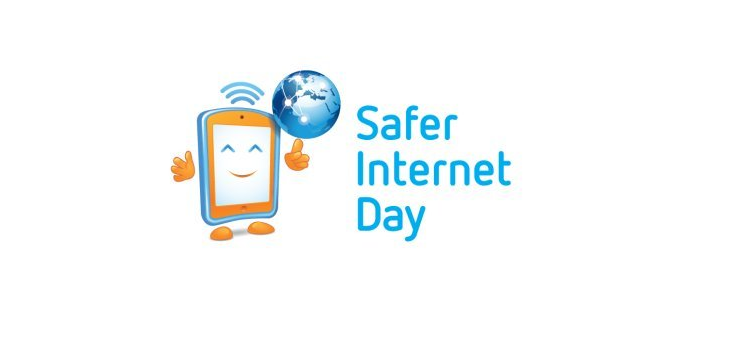 Covid-19 safe Safer Internet Day ideas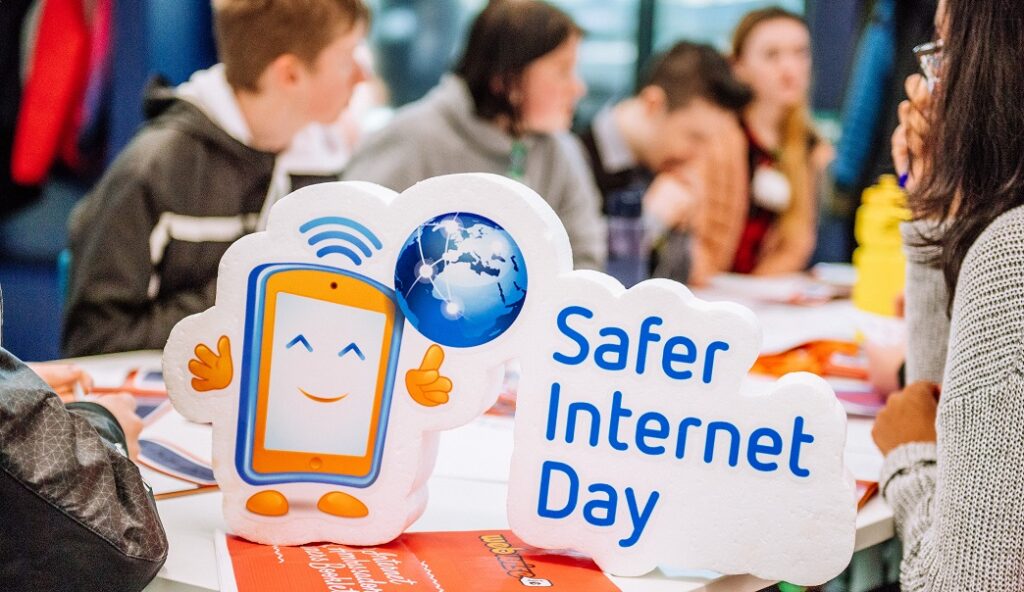 Safer Internet Day activities may look a little different again this year, but #SID2022 can still be a fun, vibrant and engaging celebration!
While it is important to be aware of and follow your school or organisation's Covid-19 guidelines, there are still lots of easy, educational, and socially distanced ways that you can mark Safer Internet Day.
Here are 12 ideas to help you get started
1. Digital Take Over
This year, more than ever, make the most of the resources at your disposal to highlight Safer Internet Day. Why not inquire about using the screens in your school to raise awareness of online safety? From showing videos, to posting tips, this is a great opportunity to capture the attention of the entire school community!
You could create your own, use some of our free online safety videos, or a combination of both!
2. Send a #SID2022 letter home
Safer Internet Day can be a good opportunity to reach out to parents, to raise awareness of the activities taking place in school and encourage them to become more engaged in importance of online safety.
You can use our free letter template, and tailor it to your own school.
3. Create your own video or podcast
Making a video or podcast to mark Safer Internet Day is a creative and popular way of promoting internet safety. Whether it is recording online safety tips, advice, or interviews, it is an opportunity for students to learn about online safety, in addition to being able to plan, record, and edit their own video or audio!
If you are looking for inspiration, read about how students used video and podcasts to highlight Safer Internet Day in previous years.
4. School newspaper, newsletter or website
Why not use your school's newspaper or website to promote Safer Internet Day?
Not only an opportunity to showcase your writing skills, creating content for these platforms can also be used to raise awareness of events or activities that are taking place, or even to promote tips on a variety of online safety topics such as respectful communication, online well being, image sharing or privacy.
You could also write a Press Release and send it to your local newspaper or radio station to highlight the activities in the school to mark Safer Internet Day.
Our Press Release template can be downloaded, and tailored to suit your school!
5. Run a survey in your school
Carry out a survey with students in the school to identify their thoughts on an internet safety topic or topics.
This is also a good way to highlight online safety and can also be used to inform what types of issues to address for Safer Internet Day or across the year.
6. Host a virtual guest
While Covid19 restrictions make it difficult for schools to invite guests to give internet safety talks face-to-face, it why not consider holding a webinar or virtual talk for the class?
7. Watch an online safety video
Safer Internet Day is a great opportunity to promote online safety, and to explore a range of key topics – and online safety videos can be a great way to start the discussion!
Webwise has videos for both primary and post-primary schools, which explore a range of important issues such as respectful communication/cyberbullying, online advertising, false information, big data, image sharing and self-esteem.
The videos are all free and can either be streamed or download from our website. Access the videos here.
8. Take your campaign online
Create a #SID2022 Blog, website or social media campaign. Whether you are running a month-long campaign, or doing smaller activities to highlight online safety, social media is a fantastic way to broaden the audience for your message. Consider what platforms you can use, what audience you are trying to reach, and what messages you want to highlight!
Remember you can be part of the national and international conversations using #SID2022, and by tagging Webwise Ireland on social media.
9. Free scripted Safer Internet Day presentations
Free, and scripted, presentations are available for primary, and post-primary, levels and have been specifically designed to help schools and organisations taking part in Safer Internet Day. The presentations can be used within the classroom and are also supported by activities and video materials.
10. Take a quiz
Quizzes are a fun way to celebrate Safer Internet Day. Find out how Webwise your students are using the interactive HTML Heroes quiz, or use Lesson 8 of the resource to assess your pupils ability to communicate and engage with others online without taking unnecessary risk using the Chatwise quiz.
Or create your own Safer Internet Day quiz using online tools such as Kahoot, Menti Meter, or Quizizz.
11. #BeKindOnline - Develop an Online Code or Class Contract
Use our downloadable Online Code activity to help students to develop and implement guidelines on internet and technology use, and to help prevent cyberbullying. This activity is part of Lesson 5 of the Myselfie and the Wider World education resource.
12. Put your school on the map!
Regardless of how big or small your event or activity is, if you are marking Safer Internet Day – let us know!
The interactive Safer Internet Day map of Ireland highlights the schools from all over Ireland that are taking part.
Register to feature on the map, and to receive your school's FREE Safer Internet Day pack!
For even more ideas, inspiration, and resources that you can use to celebrate Safer Internet Day return to our Safer Internet Day Hub.