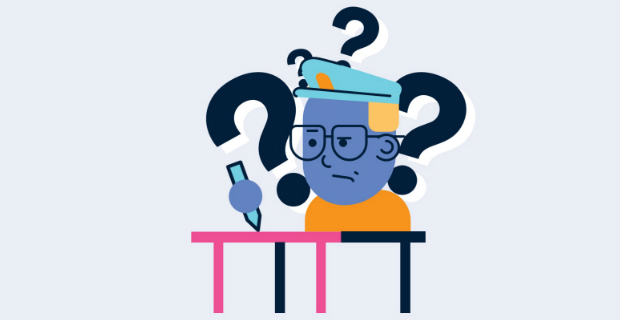 Get the Facts
Your Rights Online FAQs
Here we answer some frequently asked questions from young people about online rights and internet use.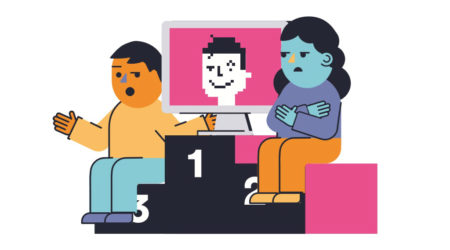 What does the law say?
Before we begin it is important to distinguish under Irish law, between an activity which can be a criminal offence, a civil wrong or both. A criminal offence is a crime that the State can prosecute and punish you, including imposing a term of imprisonment and/or fines. A civil wrong is where you breach another person's legal rights and you may have to apologise, pay the person to compensate them for the damage you caused.
Please note:  Following recent amends to legislation and the introduction of Coco's Law, updates to the legal information in the Connected, Lockers, and Be in Ctrl Resources are in progress. Please familiarise yourself with the most up to date legislation here.
1. Is it an offence to impersonate someone/set up a fake profile?
Setting up a fake profile in order to impersonate someone, publish false information or target another person online is an act of cyberbullying and may also constitute a criminal offence.
Impersonating someone online or setting up a fake profile could amount to one of the following criminal offences:
a)

Harassment i.

e. harassing another person by persistently following, watching, pestering, besetting or communicating with him or her. 

b)

Incitement to Hatred

it is a criminal offence for a person to "

publish or distribute written material, words, visual images or sounds, if the written material, words, visual images or sounds, as the case may be, are threatening, abusive or insulting and are intended or, having regard to all the circumstances, are likely to stir up hatred

."
"Hatred" in this context refers to hatred against someone on account of their race, nationality, religion, ethnic or national origins, membership of the travelling community or sexual orientation.
As well as being a potential criminal offence, there is also the possibility that you could be sued for the civil wrong of defamation. Under the Defamation Act 2009, it is illegal to publish a statement about someone that would injure his/her reputation. An example of a defamatory statement would be to falsely accuse someone of being a criminal or cheating. A defamatory statement online can include posts to social media such as status updates, tweets, an Instagram story, photos etc.
You don't have to identify a person by name to defame them. If a person could be identified from any of the material published by the fake profile, they can sue for defamation. 
2. Is it an offence to say something about someone online that is untrue?
This could potentially be a criminal offence if it was deemed to be harassment. 
Saying something untrue about someone online could constitute the civil wrong of defamation if it is likely that the untrue statement would injure the person's reputation in the eyes of society. The right to a good name is provided for under Article 40.3.2 of the Irish Constitution. If a lie distributed online could have the effect of tarnishing a person's good name, they may be able to bring an action in defamation. 
Furthermore, if what you say about a person online causes them harm, they may be able to bring a personal injuries claim against you in the civil courts.   
3. Is online harassment/hate speech an offence?
Yes, harassment and hate speech are two separate offences and can happen online.
As outlined above, S.10 of the Non-Fatal Offences Against the Person Act 1997 provides that it is an offence to persistently follow, watch, pester or otherwise communicate with a person. The Courts have heard harassment cases in which a person who persistently sent unwanted messages and images over social media to another person was deemed to have harassed that other person. 
If you post anything online that is threatening, abusive or insulting and is likely to stir up hatred against someone on account of his/her race, nationality, religion, ethnic or national origins, membership of the travelling community or sexual orientation, you may be found guilty of an offence under the Prohibition of Incitement to Hatred Act 1989. A person found guilty of inciting hatred can be imprisoned for up to 2 years.  
You can also be charged with a crime under the Post Office (Amendment) Act 1951 (as amended) where you send a message that is grossly offensive, or is indecent, obscene or menacing. You can also be found guilty of an offence where you send a message that you know to be false, or persistently make telephone calls to someone, for the purpose of causing annoyance, inconvenience, or needless anxiety to another person. 
4 Do social media/online companies need my permission to share my information with other third parties?
Yes, GDPR requires that any company which gathers your personal data must get your permission before sharing this information with third parties. You must be given the option to "opt-in" to sharing your personal data with third parties. Any website which tells you that you need to "opt-out" of data sharing is not GDPR-compliant. 
5 If content I upload to a platform or website is used without my permission - do I have any rights?
This depends on the terms and conditions of the website and you should read these to make sure that any content you upload cannot be used without your permission. In many instances, the terms and conditions provide that the host/service provider owns the content rather than you. 
6. Can I use someone's work without permission (picture / music / video / text)?
Using somebody else's work without their permission is a potential copyright infringement and a civil wrong. Copyright law is provided for in Ireland under the Copyright & Related Rights Act, 2000. The Act gives the creator of the work the right to prevent others from copying or distributing the work without the creator's permission and allows him/her to charge a royalty (fee) for those wishing to reproduce the work. Creators also have the right to be identified as the author of the work and the right to not have the work altered or distorted.
Under the 2000 Act, a person can have copyright to the following materials:-
Original literary, dramatic, musical or artistic works

Sound recordings, films, broadcasts or cable programmes

The typographical arrangements of published editions and

Original databases. 
Should you use another person's work in your own work, without acknowledging same, as well as being a breach of copyright, it may also be plagiarism.
7. Can I request for information about me to be removed from the internet?
Yes, if your personal data is no longer needed or is being used unlawfully then you can ask for your data to be erased. This is known as "the right to be forgotten". 
These rules also apply to search engines, such as Google, as they are also considered to be data controllers. You can ask for links to web pages including your name to be removed from search engine results, if the information is inaccurate, inadequate, irrelevant or excessive. 
If a company has made your personal data available online and you ask for them to be deleted, the company also has to inform any other websites where they have been shared that you've asked for your data and links to them to be deleted.
8. Can I ask a company for a copy of what personal information they have about me?
Yes, you can request access to the personal data a company or organisation has about you. Article 15 of the GDPR provides that you have the right to get a copy of your data, free of charge, in an accessible format. This is known as a "Data Access Request". The company should reply to you within 1 month and they have to give you a copy of your personal data and any relevant information about how the data has been used, or is being used.
9. Is it an offence to publish a video/photo/audio of someone else without their permission?
Publishing a video/photo/audio of someone else without their permission might constitute an offence depending on the nature of the content. 
In all cases you should take great care when sharing content which relates to other people to ensure that you do not commit a criminal offence. In addition, you also need to ensure that you do not commit a civil wrong. 
Individuals have a constitutional right to privacy which must be respected and videos/photos/audio files taken of people in a place where they would expect privacy may breach that right and constitute a civil wrong. Individuals also have privacy rights under the European Convention on Human Rights.  
In addition, anyone who publishes private content online could also be in breach of the General Data Protection Regulation ("GDPR") and be required to take the content down/be subject to fines. 
Regarding photos taken in a public place, the Office of the Data Protection Commission is of the view that provided you are not harassing anyone, taking photographs of people in public is generally allowed. However, whether you can publish a photograph to a broad-based audience is a different question. In other words, publishing that photo on social media or otherwise without the subject's permission can become a data protection issue.
If you don't intend to post or publish the photos anywhere, this type of activity falls under the so-called "household exemption". This is provided for under Recital 18 of the GDPR which states that the Regulation does not apply when a person processes personal data (for example, a photograph of someone) in the course of a purely personal or household activity, e.g. with no connection to a professional, business, official or commercial activity. Recital 18 further provides that personal or household activities could include social networking. 
A common sense approach is always best and it is good practice to ensure that you have a person's consent to post his/her photo and to take down a photo of someone if they ask you to.
10. Is it illegal to share an intimate image of someone without their permission?
Creating, possessing or sharing explicit content of a child under the age of 18 are considered serious criminal offences under the Child Trafficking and Pornography Act 1998. Explicit content includes any photo, video or audio recording that shows the genitals of a child or a child engaged in sexual activity. 
This means that anyone who
creates an intimate image, or

shares it online; or

saves it to their phone/computer
is potentially guilty of a criminal offence. In cases of self-generated explicit content or 'nude selfies', the person him/herself can be the creator, distributor and possessor of illegal content. The law in this area was designed to protect children from exploitation and not to criminalise their reckless acts. That said, as the act was not originally intended to deal with 'nude selfies' of teens, but rather for people guilty of trading in child abuse images, the punishments for people found guilty under the act are harsh and include imprisonment, a fine and also placement on the sex offenders register. 
In addition, it is expected that the Government will soon introduce new legislation to provide for the specific offence of distributing an intimate image of someone without their permission, otherwise known as "revenge porn". (Harmful Communications and Related Offences Bill) As it currently stands, the Bill proposes that a person found guilty of the proposed criminal offence could be imprisoned for a term of up to 7 years and subject to fines. Currently, the Gardaí treat this type of behaviour as harassment under the 1997 Act. Furthermore, if an image is sent by telephone, the Gardaí may treat it as an indecent/obscene message and press for criminal charges under the Post Office (Amendment) Act 1951. 
10. The Digital age of consent in Ireland is 16 - does that mean it is illegal for me to sign up to a social media account if I am under 16?
The Digital Age of Consent in Ireland is 16 under section 31 of the Data Protection Act 2018. This means that in order to legally process the personal data of a person under the age of 16, a social media company must make reasonable efforts to obtain the consent of that person's parents, if the company is relying on consent as the legal basis for processing personal data. Additionally, most companies provide that a person under the age of 13 cannot set up an account even if they have their parent's consent.
11. Can I say whatever I want online?
No, while there is a constitutional right to freedom of speech, that right is not absolute and must be balanced against other people's rights. As outlined above, you could be committing both criminal and civil offences, for example, you cannot incite hatred against a person online or defame them etc. Cyberbullying another person online can lead to criminal charges of harassment.
In addition to this, if your words cause damage to another person, they may take a defamation and/or personal injuries claim against you. 
You should also bear in mind that, if you are a student, your school's code of behaviour might apply to statements you make online if they could have a negative impact on the school and the school could take disciplinary action against you. Similarly, if you have a job, your contract of employment might provide that you can be dismissed if you tarnish the good name of the employer, online or otherwise.  
It is also important to bear in mind that employers and others may be able to access posts which were made by you a number of years previously.