Information for Gardaí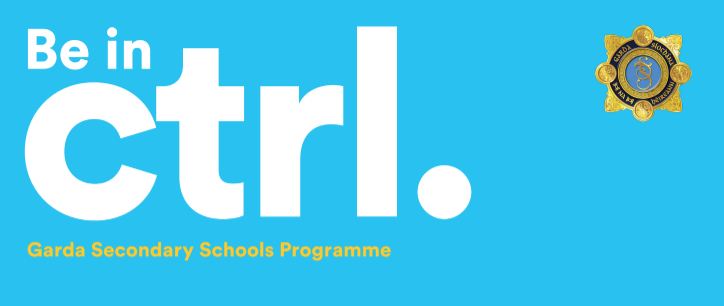 The Garda Secondary Schools Programme provides information to young people on personal safety and substance use. It achieves this through visiting the classroom and engaging in discussions with the students. The Garda Schools Programme is an integrated part of the SPHE Programme.
Be in Ctrl Pack
Be in Ctrl, developed in partnership with Webwise is a Junior Cycle SPHE resource addressing the issue of online sexual coercion and extortion of young people. It aims to inform students of this crime, raise awareness of safe online behaviour and empower young people to seek help and report incidents to the Gardaí.
This lesson will give students an opportunity to recognise that online sexual coercion and extortion of children is a crime, to raise awareness of safe online communication and promote help-seeking and reporting.
When students complete the lesson they will be able to understand and define online sexual coercion and extortion, and will begin to consider how they can protect themselves online and the steps that can be taken when young people are affected by this crime.
Webwise
Webwise is the Irish Internet Safety Awareness Centre and is managed by the PDST Technology in Education Team. Webwise provide parents, teachers, and children with educational resources, advice and tools promoting safer, more
effective use of internet and mobile phone technologies.