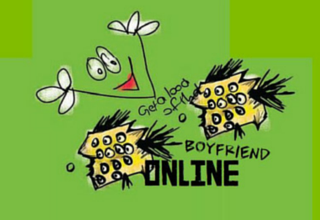 Lesson 6: Getting help when your digital content seems to last forever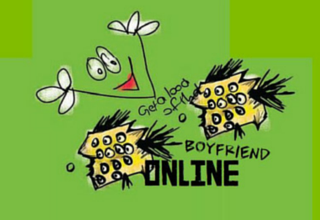 Exploring the persistent nature of digital content will help students to become more responsible in their sexting and photo sharing practices.
Students will create an awareness campaign to support people who are the victims of non-consensual sharing of intimate content. Students will be able to report incidents of non-consensual sharing, take steps to prevent the offending content from spreading further and access support services.

Junior Cycle SPHE Short Course Strand 2 Minding myself and others:

Anti-bullying and

Strand 3 Team up: The relationship spectrum
Junior Cycle SPHE Modules: Friendship; Relationships and sexuality education

Good participation in Activity 1 is dependent upon students having good literacy skills. The roles of Deirdre, Paul and Jack have been differentiated so that they should be accessible for weaker readers. Students with SEN may have difficulty in reading aloud. Avoid putting pressure on individual students to read aloud. For students with additional needs Activity 3 may be more manageable than Activities 1 and 2 and could serve to reinforce knowledge gained in the previous lessons. Use the differentiated worksheet, Worksheet 6.3 (b), for students with weaker literacy skills.

Role play on Worksheet 6.1, list of helping organisations from Appendix 2
Methodologies: Role play, group work

It is advisable to read the best-practice guidelines before engaging in lesson delivery. Before leading any of the activities included in this resource, it's important that you have established clear ground rules with the class and that students see the SPHE class as an open and caring environment. Take the time to outline the supports available to students (both inside and outside of school), should they be affected by any of the issues discussed in the class and need to talk to someone. Highlight the fact that if there are any disclosures indicating underage sexual activity, you will be obliged to report the incident to the Designated Liaison Person. It is best to try to avoid discussing real cases, familiar to the students, and instead to focus discussions on the cases presented in the lessons.

STEP 1: Give eleven students in the class a different character to play. Each student should read out the script presented on Worksheet 6.1. This activity doesn't involve any improvisation on the parts of the students.
STEP 2: Each script explains how the character ended up seeing the sexting images. The students will read their scripts in turn and gradually the class will learn how persistent digital content can be and how difficult it is to control who sees a sext once it's been shared digitally.
Teachers' Note: You will need to take great care when assigning roles for this activity. Some students might have direct experience of a similar incident themselves. It might be best to seek volunteers to read the scripts, where possible. Again, you should also highlight the fact that the creation, sharing or possession of sexting images involving minors is illegal.

STEP 1: In groups, the students will analyse the stories told by the different characters in Activity 1. Each group will be assigned two characters' stories to examine.
STEP 2: The different groups will then try to answer the following questions:Q. What could have been done to prevent the incident from getting out of hand, as it did?Sample answer: Solutions will include: reporting the content to the service hosting the content, asking the offender to remove the material, submitting a right to be forgotten claim, reporting the incident to a school/the Gardaí, seeking support from family/friends/teachers/ Childline.Q. What could have been done to prevent your character from seeing the images?Q. What support would the characters involved have needed, in coming to terms with the incident?
STEP 3: After the groups have had some time to discuss actions that could have been taken to prevent the incident from getting out of hand, they should present and discuss these actions with the whole class.

STEP 1: Using the lessons learned in Activities 1 and 2, students will create their own awareness campaigns to address the issue of non-consensual sharing of images.
STEP 2: The students will again work in groups and will choose to focus on any of the following topics:

Helping victims find support and communicating that they are not to blame.
Helping offenders/bystanders recognise that sharing other people's private images is always wrong.
Supporting victims of non-consensual sharing of intimate images.
Communicating the effects of non-consensual sharing on the victim.
Highlighting the fact that sharing explicit images is illegal for people under the age of 17.
Highlighting school policy on sexting.
Any other relevant topic.
STEP 3: Worksheet 6.3 will help students to plan and refine their awareness campaign (a differentiated version of the worksheet is included).