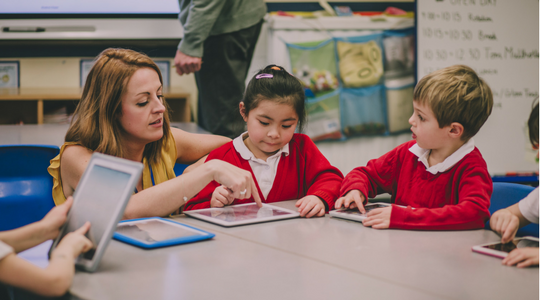 Digital Literacy Skills: Online Safety

What is Online Safety?
Being safe online means that you have the knowledge to identify the potential risks and are conscious of your personal security while browsing, sharing or surfing the internet. By teaching internet safety, you are not only helping your students become more vigilant about their own safety, but also helping them become better users of the internet.
Why is it Important?
Our guide to online safety is a good place to start when teaching your students digital literacy skills. Most students nowadays have unlimited access to the internet on their phones and at home, and it is important that they are able to navigate these online environments safely. Opening up a dialogue about safe practices and coping strategies with your students is a positive step towards developing digital literacy skills. 
What are the risks?
There are a number of great resources and videos around internet safety from a huge range of sources, like the video above, created by Wellcast. Webwise has created a number of lessons on the topic of online safety, for both primary and post-primary level, you can find these in the resource section of our website. These are great to use in the classroom to raise awareness and to develop good online practices with your students. Some of the topics that you can cover with students are:
Cyber-bullying

Sexting

Age-appropriate content

Photo sharing and permission

Online extortion

Online exploitation

Plagiarism and copyright

Virus protection
What else do I need to know?
Children and teens can also keep themselves safe by limiting the amount of personal information they share online. In addition to this, students need to be mindful of their digital footprint and their online reputation. Everything we post online contributes to our digital footprint and what is put online, often stays online indefinitely. You can use our critical thinking guide to help your students question their own actions online and become more aware of how to use the internet responsibly.
Webwise has created a number of campaigns on these topics, there are also a number of easy checklists that can be downloaded and given to students:
Each year, Webwise promotes Safer Internet Day, and get schools from all over Ireland participating and raising awareness about internet safety, cyber-bullying and more. To sign up for FREE Safer Internet Day wristbands for your school, click here. Get your school involved and help build online safety skills with your students.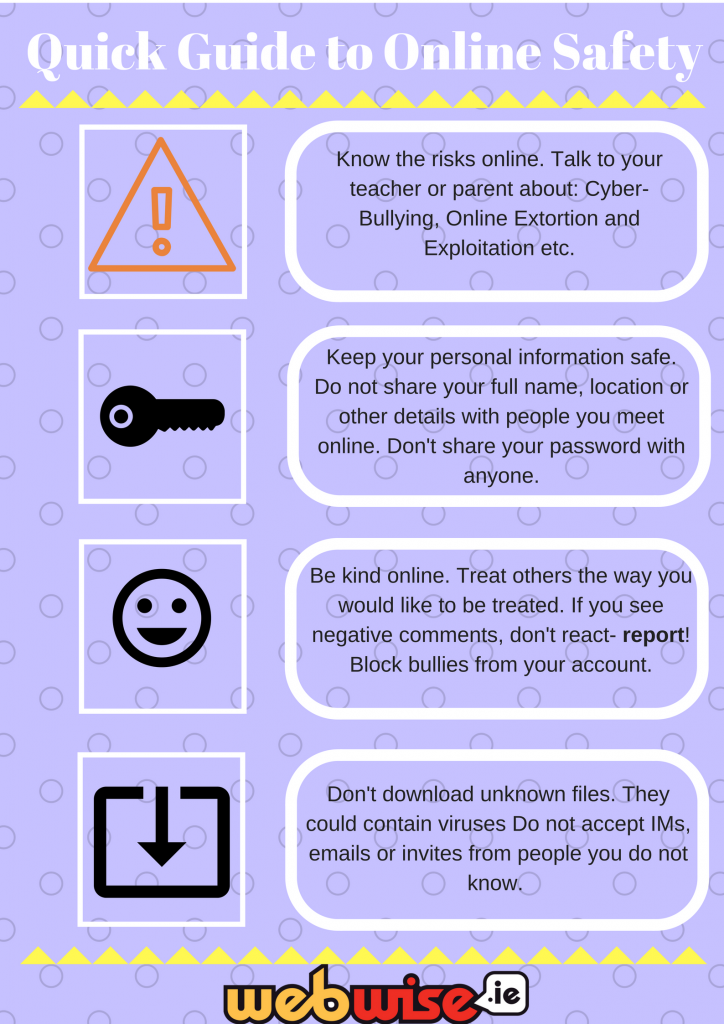 Additionally, you can print this infographic here: [Download not found]