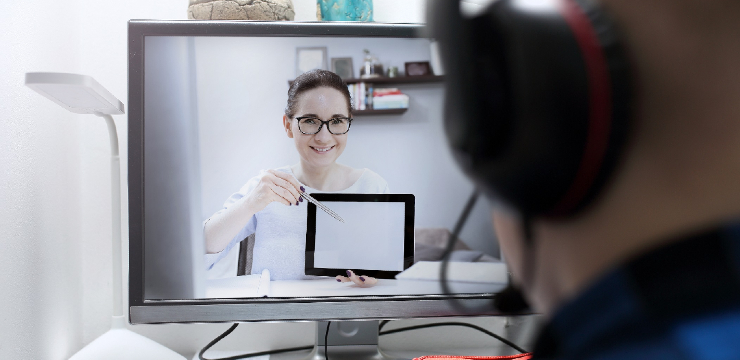 Safety Considerations for Live Lessons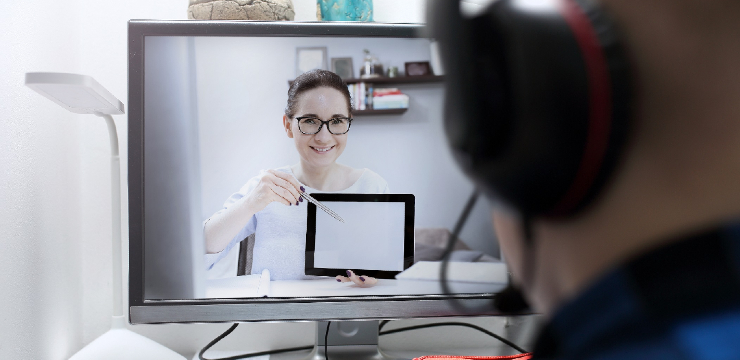 Live lessons can be a useful way to allow for interactivity and maintaining connections with students when schools are teaching remotely. However, it can also present safety challenges while working in an online environment and there are key considerations to take into account to help to keep staff and students safe.
A range of online tools, for example Google Meet, Microsoft Teams, WebEx, and Zoom, that can be used to support live remote or distance learning, but irrespective of the platform being used it is important to consider a number of points before setting up a live lesson.
Considerations for setting up live lessons/meetings.
 

To help ensure that access to the live lesson is secure,

become familiar with, and test, the privacy and security settings on the platform that you intend to use.

These settings can be enabled in advance of hosting a live lesson or meeting.

Key considerations include:
The teacher should always be the lesson host, disable any co-host functions, and always start and end the lesson.

To help prevent unauthorised access or anonymous users from joining the lesson, create secure and private links on the platform you are using, and only share these with students who are attending the lesson, and not on publicly accessible forums. Platforms may offer the option to enable a requirement for users to login in advance and provide password protection. Ensure that you choose a secure password.
 If students are required to sign-up for services or to login in for lessons, school emails should be used.
Check that settings do not automatically admit people to the lesson, and that users are automatically held in a waiting area until you give approval to them to access the lesson.
Examine the permissions that other users (i.e the students) will have when they join. Many platforms offer functions such as co-hosting, screensharing, chat or file sharing, consider disabling options which allow unnecessary additional functionality for users, other than the teacher/host.
Many platforms also provide the host with other options for managing participants including muting, disable chat, disable private chat, and the ability to remove users. These will vary depending on the tool or platform you are using, and it is important to become familiar with the features that are provided to ensure that appropriate security settings are enabled.

Remind students of the school's Code of Behaviour, and set out your expectations for behaviour and conduction in advance of the live lesson.

 For example, using the chat function to ask or respond to a question, raising their hand if they need to ask a question, and keeping microphones muted unless a student is speaking. These protocols will vary depending on the video conferencing tool that you are using, and the age range of your students.

Consider giving guidance and spending time with students to explain the functions on the platform you are using, and how you expect them to be used. 

Familiarise yourself with the school Acceptable Use Policy, updates may be required to reflect the new platform and learning environment.
Ensure that consent been obtained from parents/guardians in advance of using the platform.
If students are unable to attend/participate live lessons, alternative options could be explored, for example teacher lessons could be pre-recorded and shared with the student.
While there are benefits to students having their cameras on or off, this decision is up to individual schools, and consent must be acquired from parents/guardians. A class agreement is a helpful starting point for setting clear expectations/requirements for engaging in live lessons. The agreement should be created in consultation with students, parents and teachers.
Have you got an appropriate location to run the live lesson from? The visuals in the background should be appropriate and not reveal any personal information.
Along with these considerations, there are other elements that schools should factor into their distance or remote learning plans. Our 'Distance learning safety advice and considerations' article outlines other considerations including on school policy, child safeguarding, personal data, privacy, and age requirements for apps and platforms. That advice can be accessed here.
Useful links:
Microsoft Teams – Guidelines for keeping students safe. 
Zoom – Guide to educating through Zoom
Tips and advice for live streaming
PDST Digital Technologies team provide a selection of video tutorials showing a range of online tools which can be used to support live remote/distance teaching and learning as well as holding remote staff or board of management meetings.  
Considerations if there is a breach of security during your live lesson, for example if an anonymous user gains access.
In such a situation you should notify school management about the incident, and parents will also need to be informed. Depending on the nature of the breach, TULSA may need to be informed and/or the Gardaí. Review and update privacy and security settings before engaging in further live lessons online.