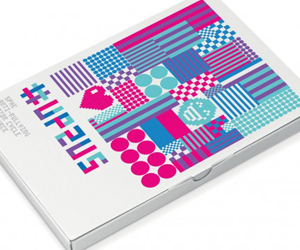 #Up2Us Anti-Bullying Kit now available in Irish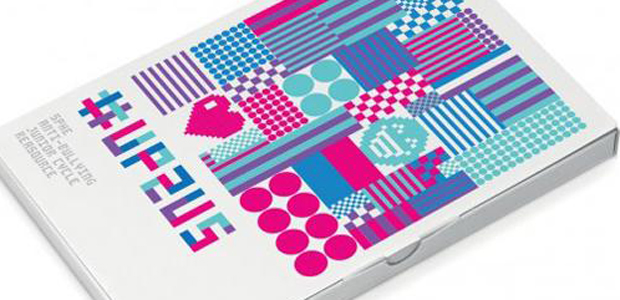 The #Up2Us Anti-Bullying Kit, launched by the Minister for Education on Safer Internet Day 2014, is now available in Irish. The #Up2Us Kit is a Junior Cycle SPHE teaching resource and can be ordered free of charge.
The resource seeks to address the issue of cyber bullying by empowering teenagers to do something to combat cyber bullying in their communities.
#Up2Us Anti-Bullying Kit now available in Irish
The Kit contains an 83-page teachers' handbook, now translated into Irish to support the needs of Gaelscoileanna around the country. The handbook includes 10 lesson plans, case studies and supporting student worksheets on topics such as anonymous online bullying, online privacy and online reporting procedures.
Also included in the Kit is the innovative interactive poster activity. The interactive poster activity is a fun and easy way of spreading anti-bullying messages while making positive, creative and innovative use of technology. It intended for use in both teacher and student-led settings.
Using the poster grids, stickers and cut-out shapes provided in the Kit young people can design colourful posters with anti-bullying slogans. The idea is that these posters will then be made interactive when students share a photograph of their poster on social media.
Kit can be used by schools to implement Anti-Bullying Procedures
As part of the Anti-Bullying Procedures introduced in September 2013, all schools are now required to tackle cyber bullying. Using the #Up2Us Anti-Bullying Kit allows schools to meet the requirement for them to educate students and raise awareness on the topic of cyber bullying.
Such has been the demand for the #Up2Us resource that a second edition of the English version of the resource has also been printed. This edition of the resource has been updated following a comprehensive review of the original publication. It now includes additional interactive poster supplies, more student-friendly worksheets and a greater focus on the feelings and experiences that cause one to bully.
The #Up2Us Kits are being disseminated at the Anti-Bullying Workshops for principals, delivered by the PDST around Ireland in November 2014.
Hard copies of the resource can be ordered FREE of charge here.