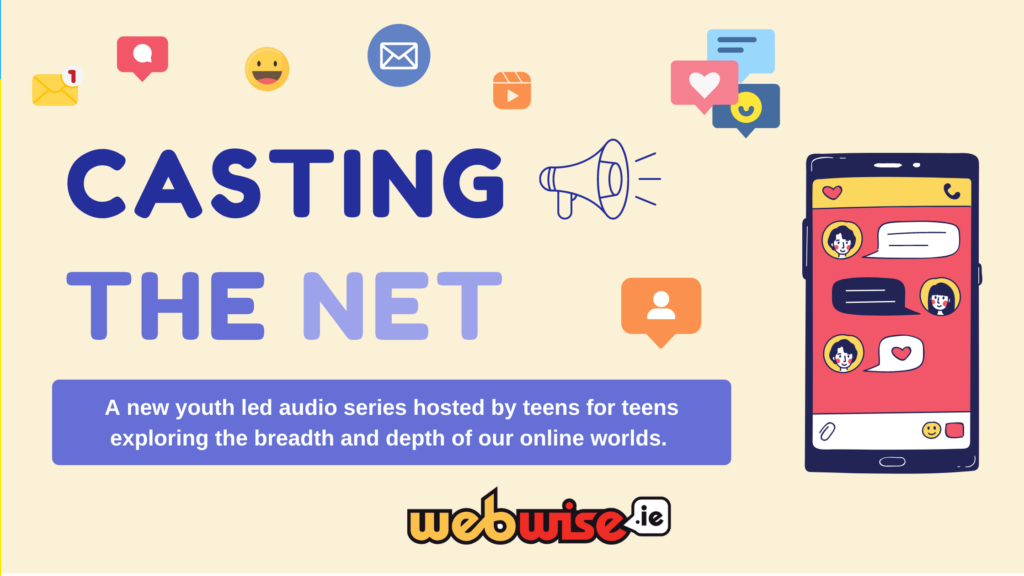 Casting the Net: Personal data, GDPR and our rights – What teens need to know!
Every time we go online, we're giving away information about ourselves.
But just how much data are companies collecting from us and what rights do we have in relation to our personal data? 
An important protection for all of us is GDPR which came into effect in 2018 and is designed to protect personal data linked to individuals. 
In this episode Webwise Youth Panelist Alannah is joined by Jennifer Dolan, Assistant Commissioner (Head of Children's Data Protection Policy) in the Data Protection Commission. 
The Data Protection Commission is the Irish supervisory authority for the General Data Protection Regulation (GDPR).