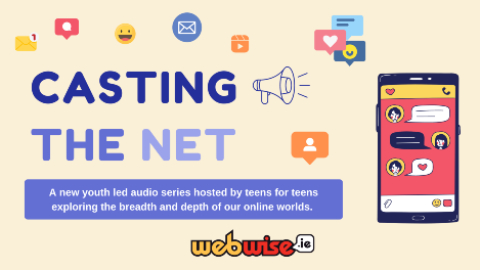 Casting the Net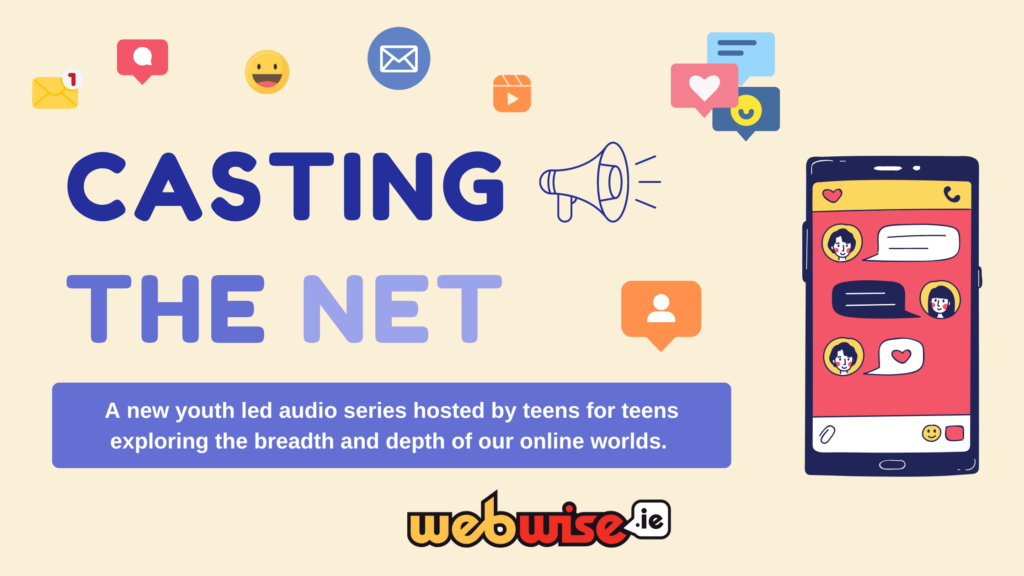 Casting the Net is a new youth-led audio series hosted by teens for teens exploring the breadth and depth of our online worlds.
In each episode, we cast the net wide to learn about the opportunities and challenges the internet brings, and hear from experts from around the globe.
The series focusses on topics that matter to teenagers, what we want to know, and how we can make the most of our time online.
The Webwise Youth Panellists speak to a range of guests including Susan Daly, Managing Editor with Journal Media; Julie Ahern, Legal, Policy and Services Director, Children's Rights Alliance; Professor Richard Layte, Trinity College Dublin; Ciarán O'Connor, Senior Analyst at the London-based Institute for Strategic Dialogue; Elaine Burke, Science and Technology Journalist; and Jennifer Dolan, Assistant Commissioner (Head of Children's Data Protection Policy) in the Data Protection Commission. .
Watch with subtitles on YouTube.