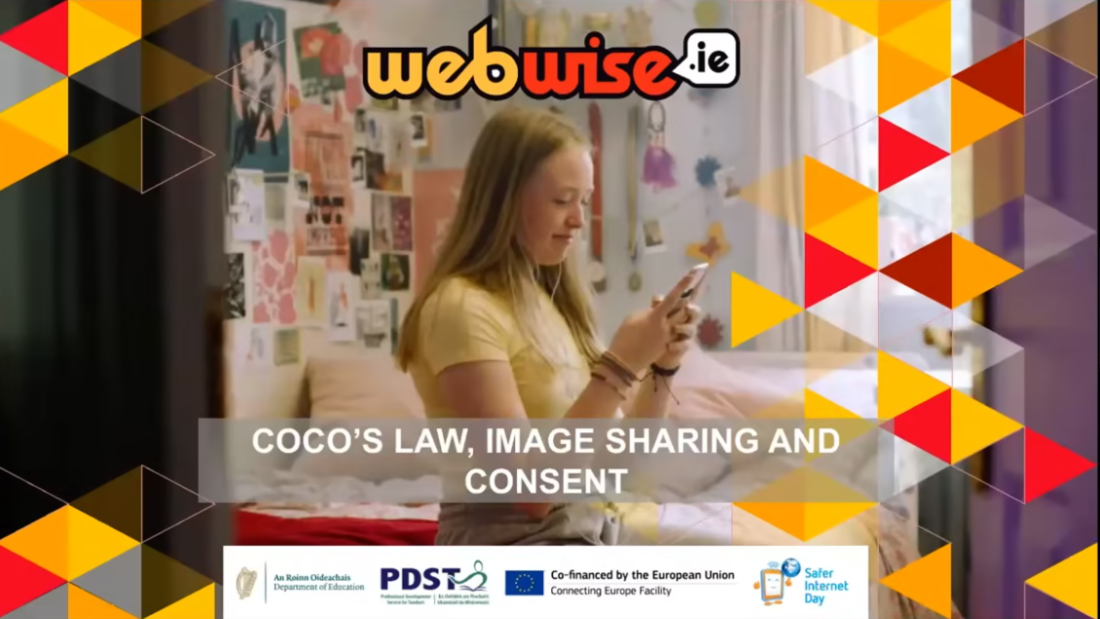 Image-sharing, consent and Coco's Law Webwise Webinar
Image-sharing, consent and Coco's Law Webwise Webinar from PDST Technology in Education on Vimeo.
Designed for post-primary teachers of SPHE and RSE this webinar explores the topic of image-sharing and consent online using the Lockers programme. This webinar will break down the information within the Lockers resource and identify considerations when introducing this sensitive and emotive topic and gain a greater understanding and confidence on how to teach this topic. With the support of a legal expert, the webinar will provide teachers with an opportunity to familiarise themselves with the latest updates to legislation including an in-depth overview of Coco's Law and will also explore a newly developed lesson for post-primary schools exploring Coco's Law in detail.
The guest speaker for this webinar is Brian Hallisey BL. Brian Hallissey BL is a barrister with a civil practice specialising in personal injuries and commercial litigation. He also has an interest in the law of defamation and the law relating to the internet. He has a BCL and LLM (e-law) from University College Cork and has previously lectured on the LLB undergraduate course at Griffith College in the law of torts, intellectual property law and company law.