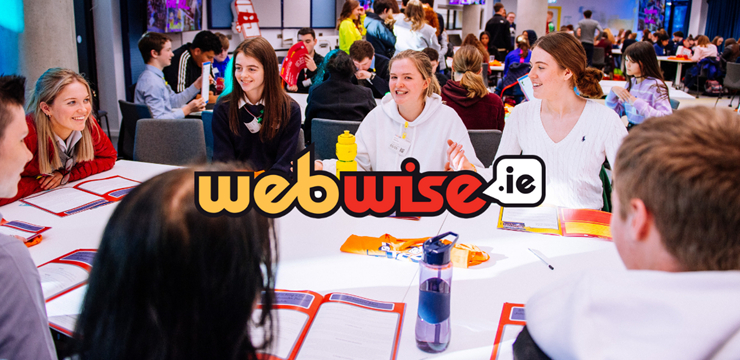 Join the Webwise Youth Panel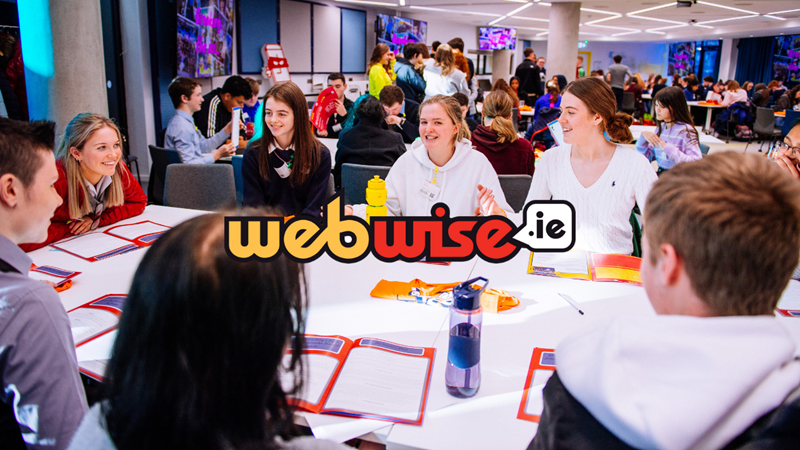 Are you a post-primary school student who has lots of ideas about how to tackle online safety issues, and has opinions on how to make the internet a safer, and a better place for all, especially children and young people?
If so, then we would love to hear from you!
Opportunity for teenagers to join the Webwise Youth Panel
We recruit interested teenagers from all over Ireland to be a part of our Webwise Youth Panel. We look for proactive teenagers –  the people who really want to stand up and raise awareness of online safety. In return, we'll make sure that these views are heard at a national and European level, so that young people can have a real say on the issues that affect them.
The Youth Advisory Panel is made up of 30 members and meet throughout the academic year. The panel play an active role in developing the national Safer Internet Day awareness campaign.
The Webwise Youth Panel offers many benefits and opportunities including:
Development of leadership and communication skills
Have your voice heard on issues that are important to you
Participation in the creation and development of internet safety programmes and resources
Participate in global campaigns including Safer Internet Day
Panelists will receive training from the Webwise team
Opportunity to meet and work with students across Ireland on internet safety campaigns
Opportunity to take part in national events including the Zeminar Youth Conference (check out highlights here: webwise.ie/zeminar/)
Opportunity to visit Meta or Google HQ
What do I have to do?
The Webwise Youth Advisory Panel consists of:
6 Meetings (Online and Face-to-Face)
Involvement in the Safer Internet Day Ambassador Training Programme
Supporting the development of internet safety resources
Developing and reviewing social media awareness raising campaigns
Supporting the promotion and development of Safer Internet Day campaigns and events
Participating in other events and youth conferences
How do I get Involved:
Students can apply to join the Youth Panel by submitting an application form telling us why they would like to be part of our team. All applications will be considered and the panel will be made up of the students who show greatest enthusiasm and interest in internet safety and in using technology in general.
Travel costs incurred by panel members in attending the Youth Panel will be covered by Webwise and all Youth Panel meetings will be held in accordance with the Webwise Child Safeguarding Statement.
What do the Youth Panel get up to?
There are lots of great opportunities for youth panelists!
You meet throughout the academic year to discuss positive actions to promote safer use of the internet and digital citizenship by young people. You can be a voice for your peers and share your opinions with stakeholders and politicians at a national and international level; contribute to national and European conferences and events; and take part in local and national media interviews.
Here are some recent highlights!
Webwise Youth Panel helps develop internet safety awareness campaigns

Webwise – #SilentWitness from PDST Technology in Education on Vimeo.
The input of the teenagers on our youth panel is a very important part of all our work, including our social media campaigns. Youth panelists play a vital role in choosing the topics that are addressed, shaping the campaign to ensure that it is relevant for teenagers, and inputting to supporting resources and materials. Our recent campaign #SilentWitness explores the issue of bullying and abuse online, and encourages people to consider the positive actions they can take to tackle the issue.
SID Ambassador Training Day
Safer Internet Day Ambassador Training Day 2023 from PDST Technology in Education on Vimeo.
Each year, the Youth Panelists train over 100 other students from schools all over Ireland to help them to be able to go back to their own schools and communities and run an online safety campaign for Safer Internet Day. The training day usually takes place in a location like Google or Meta Headquarters. Check out some of the highlights from the SID Ambassador Training Day 2023.
Contributing to National and European Conferences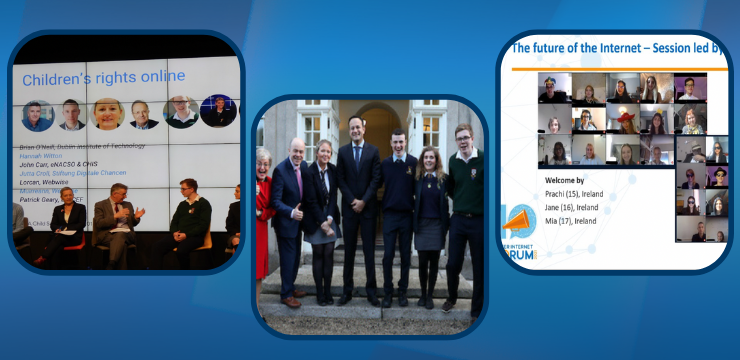 Webwise Youth Panelists are regularly invited to conferences and discussions to share their views on a range of online safety topics including cyberbullying, wellbeing online, supporting parents/guardians, as well as putting forward ideas about what needs to be done to make the online world a better place for children and young people.
Media interviews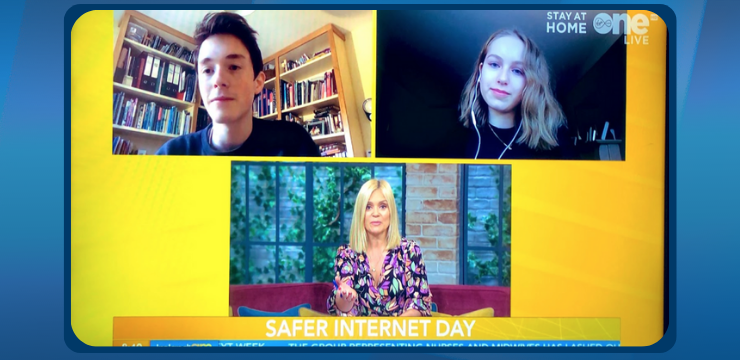 Youth panelists have taken part in local and national media interviews, on radio, TV and in newspapers.
SID Awards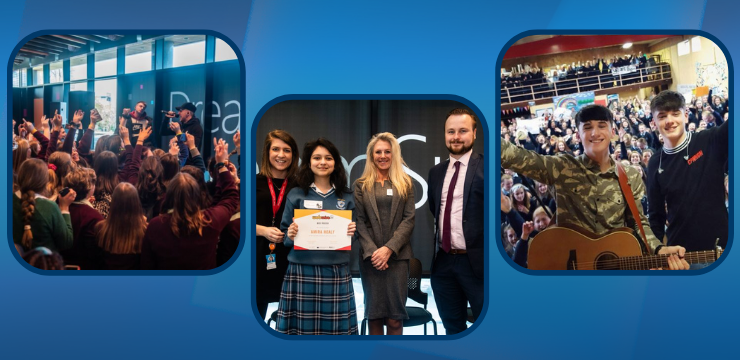 Each year, Webwise runs the Safer Internet Day (SID) Awards competition. The competition recognises and rewards the incredible work that is done to promote Safer Internet Day each year. The competition gives students the opportunity to win some great prizes – in the past these have included exclusive gigs and awards ceremonies!