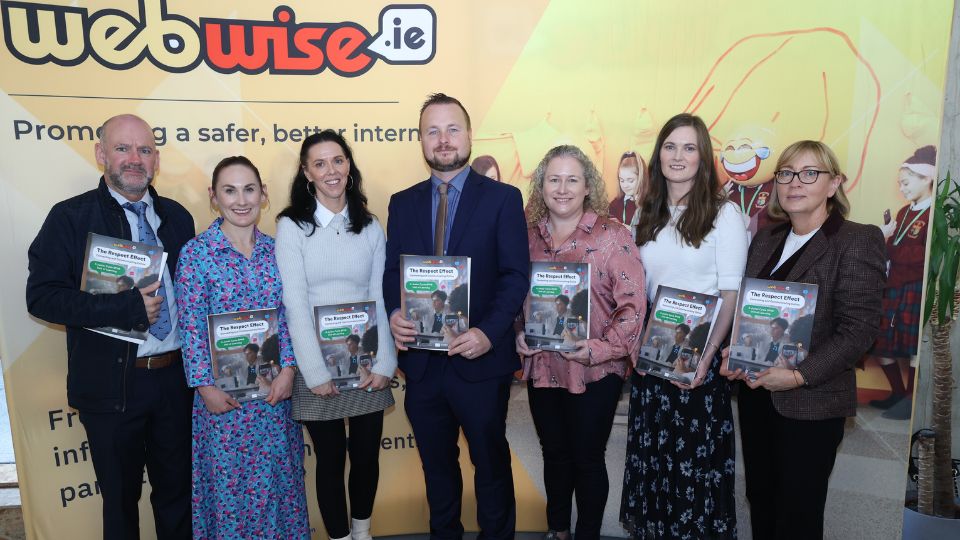 New: The Respect Effect – Anti-Bullying Educational Resource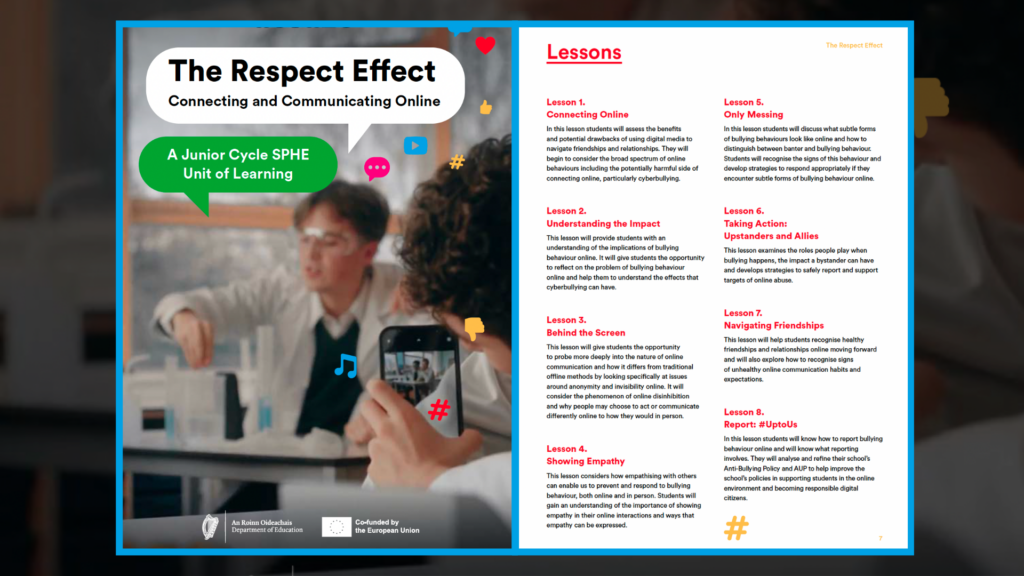 The Respect Effect is a new anti-bullying educational resource which aims to empower students to recognise and take action against online bullying, through their own positive actions and behaviours and through helping to create an antibullying environment on a school-wide level.
Developed by Webwise, The Respect Effect is designed to support teachers in addressing the learning outcomes within the Junior Cycle SPHE course that relate to online bullying and abusive behaviour.
The resource comprises of eight lesson and is supported by videos, activity sheets, fact sheets and best-practice guidance. It sets out to foster empathy, respect and resilience and to help young people to understand the consequences of their actions and the impact of cyberbullying on all involved. The learning activities aim to develop students' social and emotional literacy in the online environment and to promote critical thinking and responsible digital citizenship. The new resource can be ordered or downloaded for free HERE.
The Respect Effect – Lessons:
Lesson 1. Connecting Online
Lesson 2. Understanding the Impact
Lesson 3. Behind the Screen
Lesson 4. Showing Empathy
Lesson 5. Only Messing
Lesson 6. Taking Action: Upstanders and Allies
Lesson 7. Navigating Friendships
Lesson 8. Report: #UptoUs
The resource was recently launched by the Online Safety Commissioner Niamh Hodnett, at an event which marked the opening of the 'Respect and Empathy' Exhibition of student artwork which was hosted by the renowned Irish artist Maser in his gallery Atelier Now in Dublin in collaboration with the Irish Safer Internet Centre.