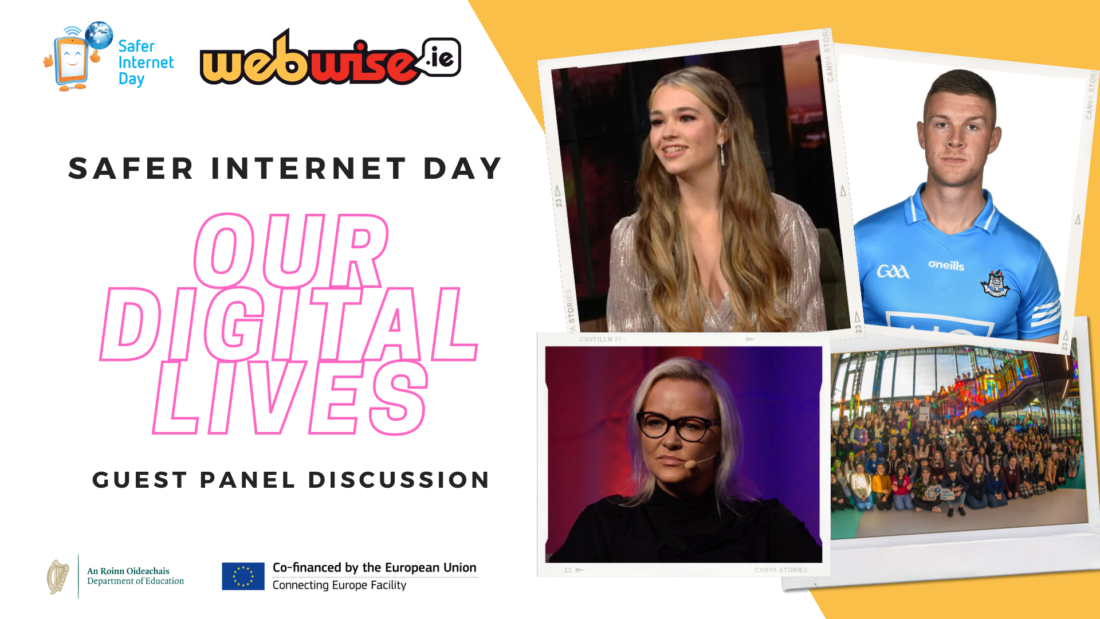 Our Digital Lives – Guest Panel Discussion
The "Our Digital Lives" guest panel discussion for Safer Internet Day 2022 features Miriam Mullins – TikTok Star and Content Creator; Shane Carthy – Dublin GAA Player and Author; Dr. Elaine Byrnes – Researcher and Coordinator of Consent Programmes; and members of the Webwise Youth Panel.
The online event marks the culmination of the 2022 SID Ambassador Training Programme. 150 students from schools from across Ireland participated in the peer-led training programme to gain the skills and knowledge to run their own online safety campaigns and initiatives in their own schools and local communities.
The guest panel discussion will hear from the contributors about the benefits and the challenges of Our Digital Lives, and will address questions posed by the SID Ambassadors.