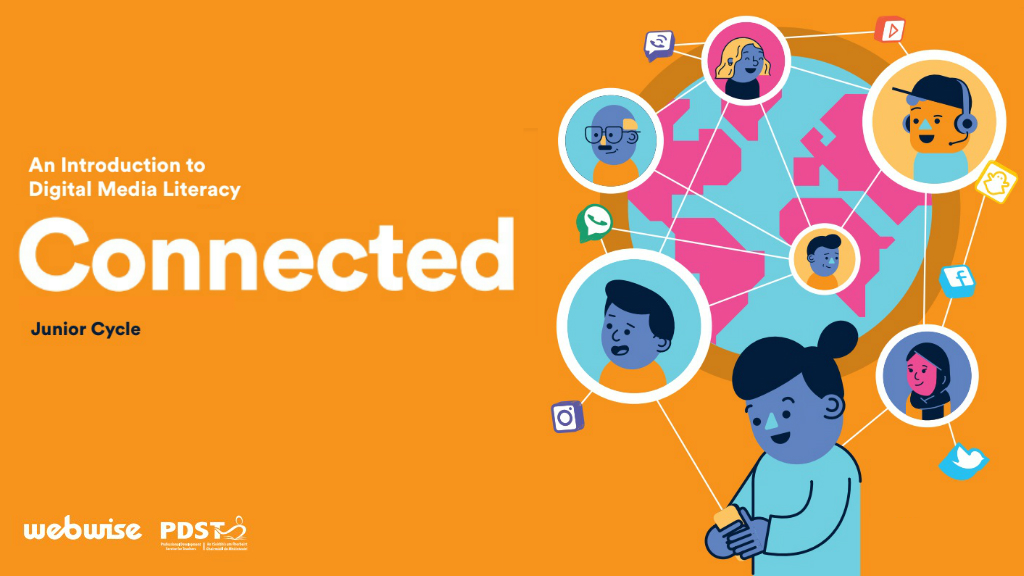 Safer Internet Day in Ireland 2020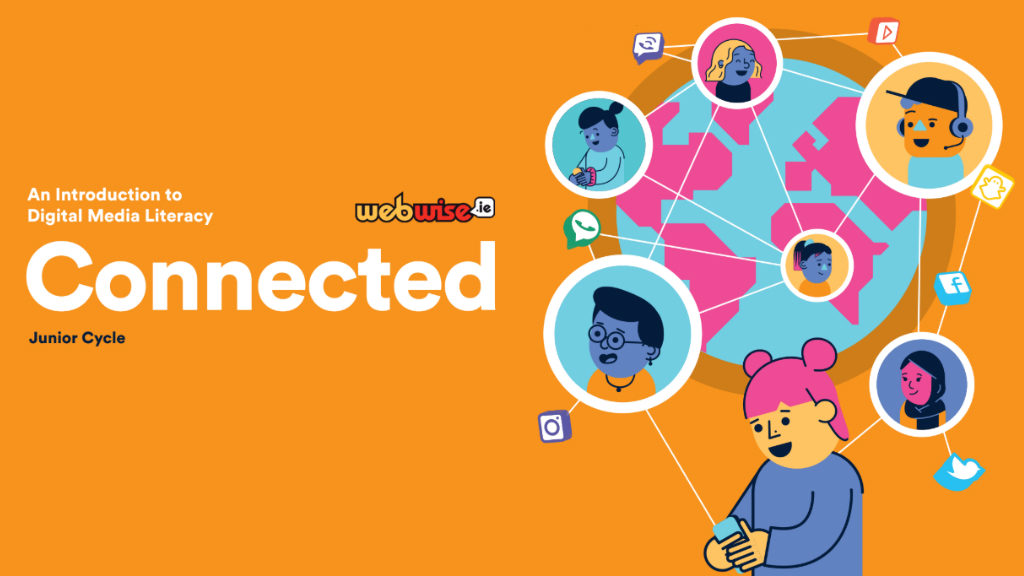 This year Safer Internet Day has attracted more participants than ever before. Over 170,000 people have signed up to the Safer Internet Day in Ireland Event Map, highlighting what they are doing to celebrate Safer Internet Day. Over 140 countries observe Safer Internet Day and that number is growing each year. To mark Safer Internet Day 2020, Tuesday, 11th February 2020, Webwise, the internet safety initiative of the Department of Education and Skills, launched a new educational resource called 'Connected – An Introduction to Digital Media Literacy'.
Connected – An Introduction to Digital Media Literacy
For Safer Internet Day 2020, Webwise are launching a new free digital media literacy education programme called Connected for Junior Cycle students. Connected comprises of five modules exploring young people's rights and responsibilities online, emerging digital technologies and topics including big data and the data economy, deepfakes, false information and online wellbeing. The five modules are:
My Online Wellbeing
News, Information and Problems of False Information
Big Data & the Data Economy
My Rights Online
Publishing Online – Group Project
The programme is mapped to the Junior Cycle Digital Media Literacy Short Course and will give students an understanding of the role of digital technologies and will help students develop key digital media literacy skills to responsibly navigate the online environment. Connected aims to empower young people to be effective, autonomous and safe users of technology and online media. The programme is also supported by video materials created by Webwise which will help introduce students to complex topics such as big data, misinformation and online wellbeing.
National Director of PDST, Ciara O'Donnell observed:  "Our new programme – Connected – will give students an appreciation of the role of digital technologies in their day-to-day lives, as well as helping them to develop key digital media literacy skills to responsibly navigate the online environment."
Professor Brian O'Neill, Director of Research at TU Dublin also said of the resource: "There are huge benefits to the internet. Equipping our future generations to grasp and enjoy these benefits involves investing in their capabilities.  Comprehensive, curriculum-based programmes are essential in giving young people the knowledge and skills to be resilient online citizens. Equally, teachers need the understanding and materials to impart digital literacy.  The new Webwise programme – Connected – responds to these dimensions, and is a good example of collaborative work by many agencies and experts in the pedagogy and digital technology fields."
Professor O'Neill said: "Online safety comprises a broader set of skills that go beyond privacy settings.  It's about being digital media smart, and to be smart requires learning and awareness."
Connected will be available to access for free at webwise.ie/connected from Tuesday, 11th February 2020. Webwise will be hosting a special launch event in Twitter HQ, Dublin on February 11th from 10.30am to 12.00pm to mark the launch of the Connected resource and celebrate Safer Internet Day 2020. The event will include a special guest panel discussion on emerging technologies which will hear from journalists, educators and online safety experts. You can tune into the seminar live on Twitter Dublin's Twitter account, @TwitterDublin. The event will close with a youth panel showcase of Safer Internet Day initiatives and panel discussion. Following the launch, Webwise will send out copies of the Connected programme to all second-level schools in Ireland.
We are live for @Webwise_Ireland #Connected launch on Safer Internet Day #SID2020

Join us! https://t.co/kUFqnguV6a

— Twitter Dublin (@TwitterDublin) February 11, 2020
The resource is also available to download in Irish here: webwise.ie/connected-irish
Students take a lead in Safer Internet Day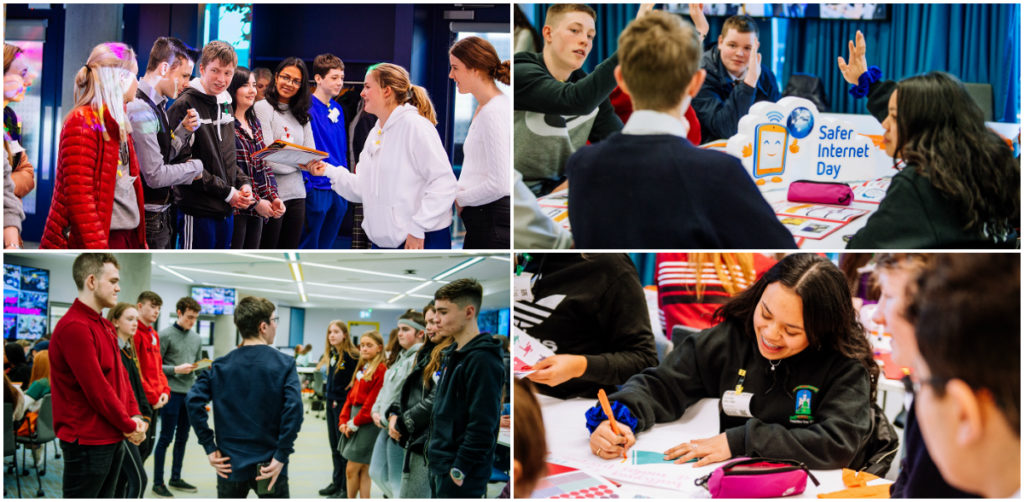 On the 15th of January, Webwise hosted the Safer Internet Day Ambassador Training Day in Google HQ. The SID Ambassador programme is about reaching out to post-primary students, encouraging and supporting them to address the issue of cyberbullying and other areas in internet safety by leading awareness-raising campaigns in their clubs, schools, and communities. Webwise provided online and offline training to the youth ambassadors to get them involved in Safer Internet Day. Over 100 students from across Ireland gathered together to participate in the peer led training day as part of the programme. The aim is to make Safer Internet Day a success in communities and schools across Ireland.
The SID Trainers, who are also members of the Webwise Youth Advisory Panel, led students through icebreakers and then moved onto a series of prescribed Webwise activities on topics such as your data footprint, online wellbeing and digital resilience, cyberbullying, the role of influencers along with mentoring them in how to run effective Safer Internet Day events in their school, clubs or organisations. Each SID Ambassador has committed to leading an internet safety campaign in their school for Safer Internet Day.
For the first time ever, teachers were also able to receive Safer Internet Day training on the day. Members of the Webwise team along with advisors from the PDST Digital Technologies Team and the PDST Health & Wellbeing Team ran workshops for teachers on how to best support their students to lead their Safer Internet Day initiatives.
Safer Internet Day events across Ireland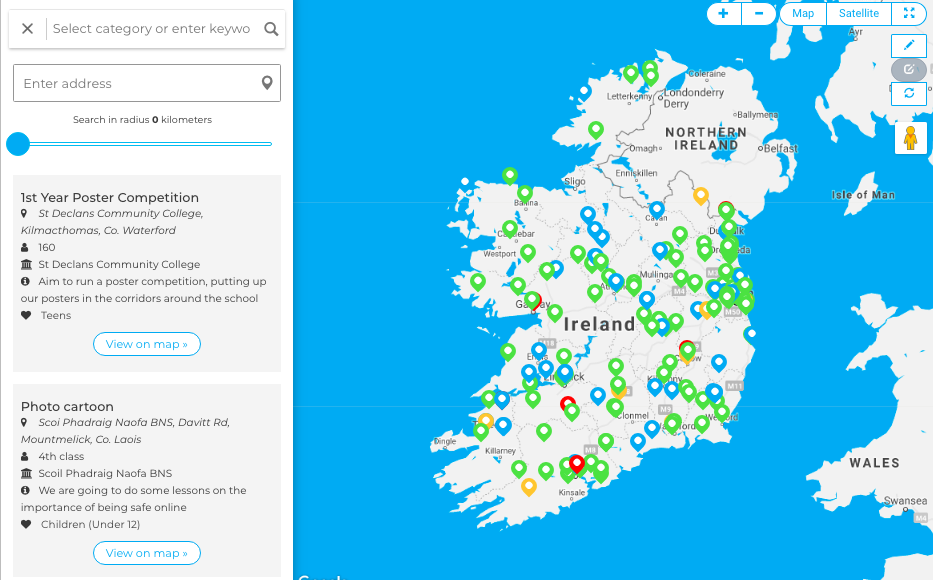 Almost 700 schools and organisations have registered Safer Internet Day events on the Webwise events map which can be viewed here. Activities range from school assemblies, student mentoring, positivity weeks, online safety talks and workshops addressing topics like consent online, digital wellbeing, big data, false information and respectful communication.  Here are some registered school's plans for Safer Internet Day:
St Dominic's NS, Tallaght, Dublin 24, 6th class pupils interviewed parents and older family members about what was the exciting piece of new technology out when they were 11-12, and was anyone worried about the bad effects of its introduction!
CBS The Green Tralee County Kerry SID Ambassadors plan to visit local national schools to deliver internet safety talks, they have invited the Gardai to visit the school and give a talk on internet safety and will be reaching out to local media to spread awareness of Safer Internet Day.
St Mogues College, Co. Cavan student's will be publishing ebooks on responsible cyber citizenship.
Millstreet Community School, Co. Cork are planning to raise awareness of misinformation by holding workshops and competitions on the subject along with an Emoji poster competition and survey of students internet and device usage.
'Put your phone to bed and rest your head!' is the message of Scoil Mhuire, Co. Offaly's Safer Internet Day Campaign where students are focusing on promoting better sleep and better mental health by putting our phones to bed at a designated time.
At Skerries Community College, Co. Dublin students will run a #HackingHate workshop and promote positive experience online by saturating feeds with positive memes.
Pupils at St. Joseph's NS, Co. Wexford are running a week of events under the slogan 'Facetime beats Screen time Every time – Let's Unplug 2 Reconnect'. They have a range of activities including a Garda talks and exploring the Webwise resource, HTML Heroes.
'Beat the Bait!' is the focus for pupils at All Saints' N.S, Co. Wicklow who are organising a range of activities using Webwise resources to improve their digital media literacy skills.
Safer Internet Awards for Online Safety Initiatives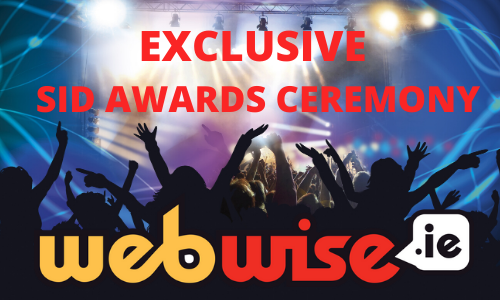 To recognise the work being done around Ireland for Safer Internet Day, Webwise will hold a Safer Internet Day Awards Programme. The SID Awards are open to both primary and second-level students and have a range of competitions students can enter. Primary school categories include: a Picture Competition, Best Video, Best Music, Colouring Competition and a Poster Competition. Post-primary categories in the competition include: Best Use of Social Media, Best Use of Technology, Best Arts (Music, Poster, Art, Writing), Best Anti-Cyberbullying Campaign, Best Video, Best Whole School Campaign, Teacher Leadership and the Safer Internet Day Ambassador Leadership Award.
There is a host of amazing prizes on offer, and the awards ceremony will feature special guests and be held in Facebook HQ for secondary school winners. Schools have until March 11th to enter. For more information, visit http://www.webwise.ie/sidawards.
Organisations take action for Safer Internet Day
Trend Micro are promoting internet safety through What's Your Story Competition. This is a film and poster competition for young people to highlight creative, impactful and responsible ways to use the Internet.  The theme this year is: "If the internet disappeared today, what would your life be like?". More information on the competition and the winner will be announced on the website on Safer Internet Day here: https://whatsyourstory.trendmicro.ie/
CyberSafe Ireland is marking Safer Internet Day 2020 by launching two new videos made by 6th class children from St. Kevin's NS, Sallynoggin, designed to encourage discussions in the classroom around healthy use of technology. Both videos were devised, written and performed by the pupils themselves, and made entirely on a smartphone to also highlight positive use of new technologies. The short films will be premiered in a whole school assembly in St. Kevin's NS in Sallynoggin where they were created.
Dr Barry O'Leary, St.Kevin's National School Principal said of the project:
"The pupils really enjoyed the experience of creating the videos and were full of enthusiasm throughout the project.  It provided a fantastic opportunity to tease out issues and really get them engaged in the topic of healthy use of technology, as well as demonstrating the creativity that is possible with only a smartphone. It is vital that all young people who are active online have the opportunity to have these kinds of discussions regularly both at home and in school."