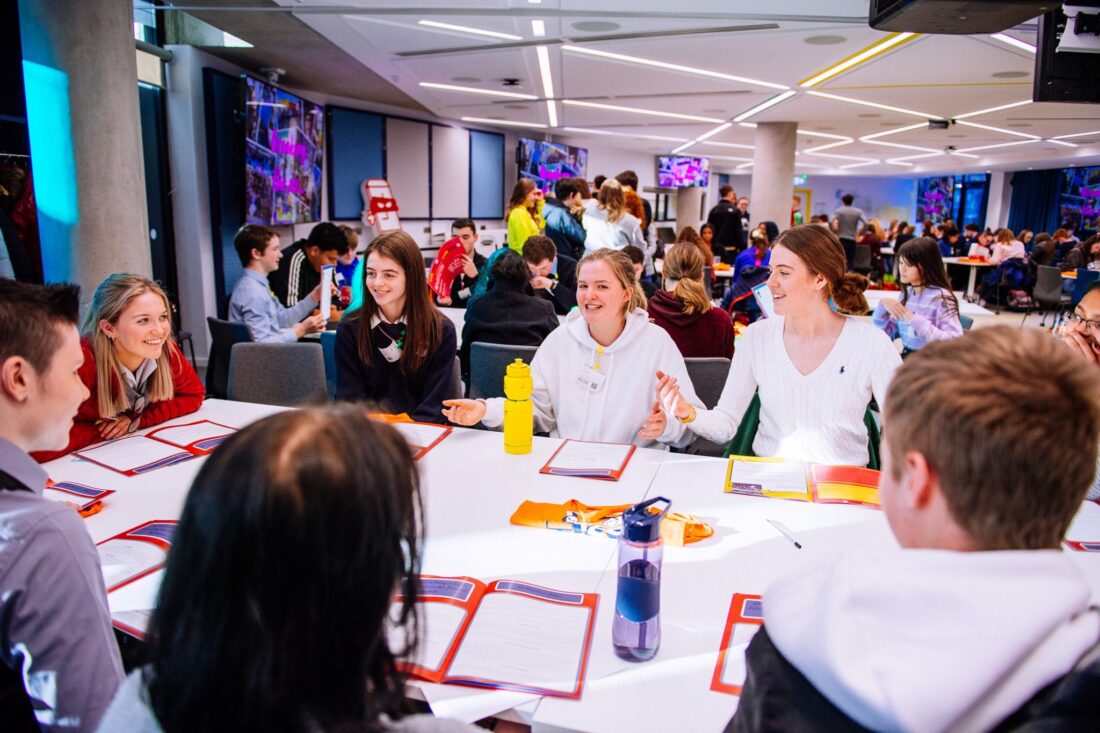 SID 2021 Ambassador Programme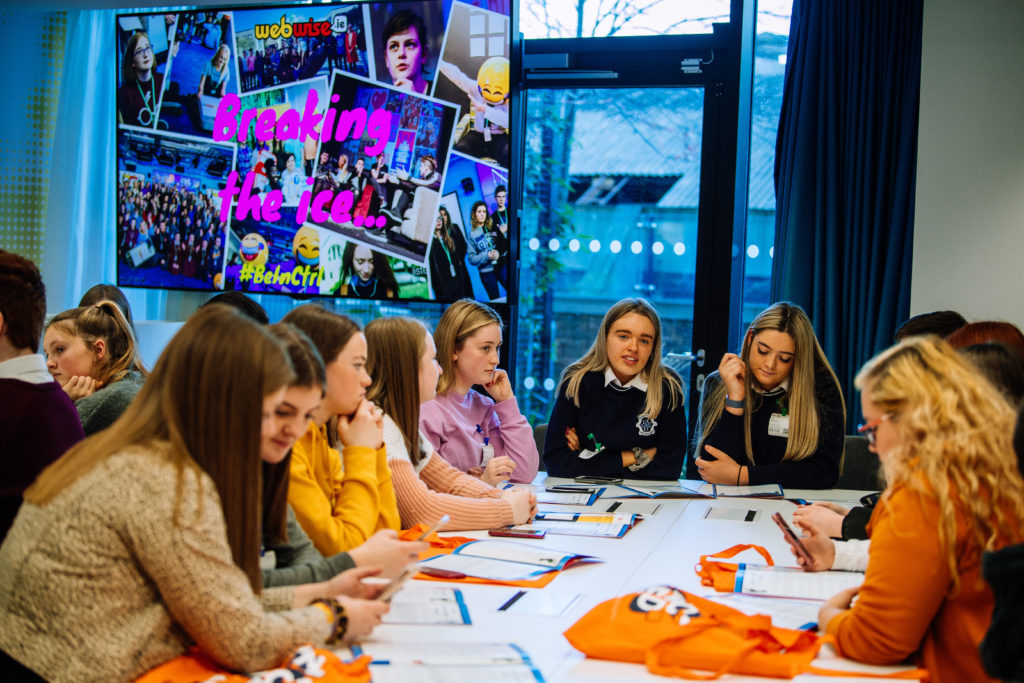 An important aspect of anti-bullying prevention, wellbeing and internet safety in schools is the active involvement of students in building a positive school climate.
As a part of our Safer Internet Day campaign, Webwise is reaching out to post-primary students and encouraging and supporting them to address internet safety issues such as cyberbullying, online wellbeing, false information online, privacy, data protection and your rights online by leading awareness-raising campaigns in their clubs, schools, and communities.
We would love you to get involved! 
What's Involved?
Anyone can nominate a Safer Internet Day (SID) Ambassador, you can even nominate yourself! We are looking for young people who have the passion to lead an internet safety awareness raising campaign in their school. Check out thesehighlights from last year's programme.
Online Training
Due to Covid19 restrictions on large gatherings the Safer Internet Day Ambassador Programme 2021 will take place online this year over a series of weekly webinars.
Webwise will provide online training to the youth ambassadors to empower them to lead safer internet campaigns in their schools. The programme will take place over December and January in the lead up to Safer Internet Day, 9th February 2021. There will be 5 sessions and the topics for each session are:
The topics for each session are:
Welcome to the Safer internet Day Ambassador Programme (Introductory session – December 2020)
Managing Online Wellbeing & Resilience (January 2021)
Youth Panel Showcase & Mentoring Session (January 2021)
How to run an effective Safer Internet Day Campaign (January 2021)
Special Guest panel Q&A Session (January 2021)
With each session building on the last the sessions will form a step-by-step guide for students on how to lead an effective internet safety awareness raising campaign. Given the impact of Covid19 on all our lives the focus for this year's programme will be on online wellbeing and promoting online resilience. The peer-led element to the programme is key and the online programme will keep the brainstorming and smaller group discussions that students enjoyed and found most beneficial from previous trainings.
Teacher Training
Building on the success of the first ever teacher Safer Internet Day training session in 2020, Webwise will host one online training session for teachers who have students participating in the SID Ambassador Programme. This session will guide teachers on how best to support their students to lead their Safer Internet Day initiatives. Teachers of students that have been accepted onto the programme can sign up for the training in November. Info on this will be sent to teachers once all student applications have been processed.
Who's Involved?
Safer Internet Day Ambassadors are teenagers who want to do something about internet safety and online wellbeing. They don't need any special expertise or experience, just a commitment to do something positive. We would love to hear from teenagers who have previous experience of leading internet safety/cyberbullying or other positive campaigns in your schools/community or youth group.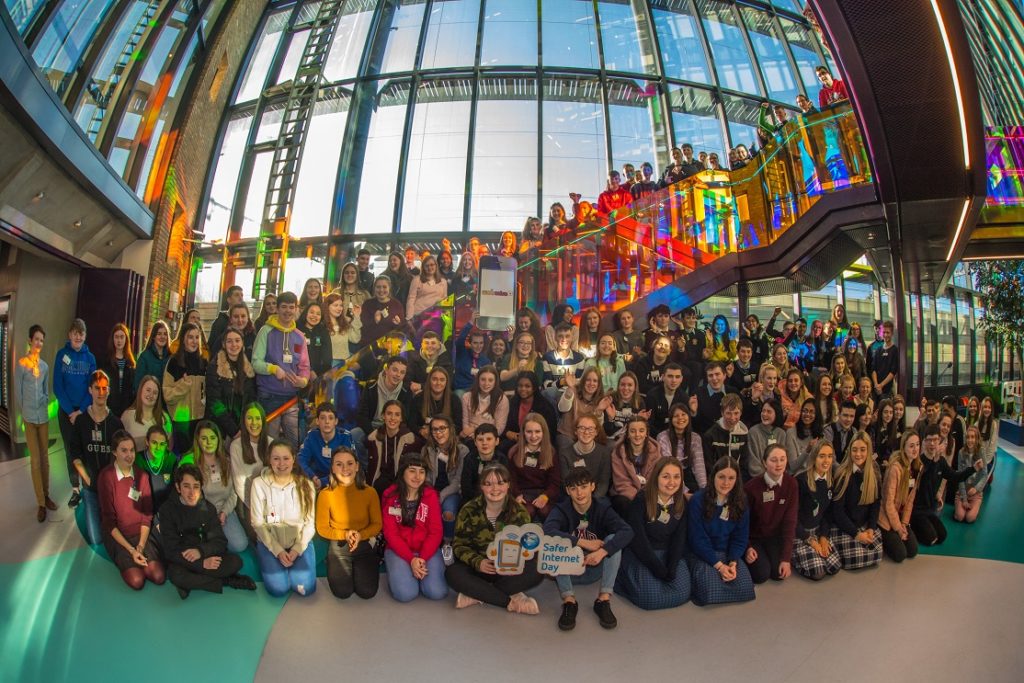 Why Join the Safer Internet Day Ambassador Programme?
Over 170,000 people joined us in celebrating Safer Internet Day across Ireland in 2020. Help us make Safer Internet Day 2021 an even bigger success by becoming a Safer Internet Day Ambassador.
Our Safer Internet Day Ambassador Programme is a peer to peer youth programme that gives students an opportunity to start an online safety campaign in their own school. The SID Ambassador Programme empowers students by providing them with opportunities to develop leadership, human relations, team building and communication skills. Students make a commitment to lead by example, demonstrate respect and responsibility and engage in community service. This is a great opportunity to work with students from across Ireland and help create a positive environment in schools and communities.
How many students can apply?
Places on the programme are limited, we advise students to apply early to avoid disappointment. A maximum of two students per school will be accepted on to the programme.  
The programme requires students to set up a Safer Internet Day committee, we recommend that groups of students interested in participating nominate two ambassadors/representatives to apply for the programme.
How Do I Sign Up?
The application process for the Safer Internet Day Ambassador Programme is now open and will close 30th October.
The application process is now closed.