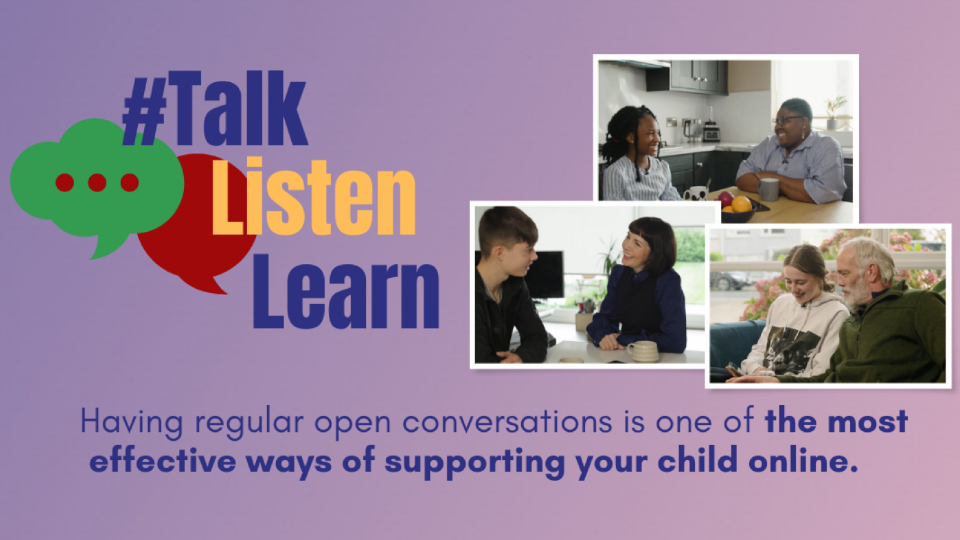 #TalkListenLearn Campaign to Support Parents
Webwise, the Irish Safer Internet Centre, is responsible for the coordination of Safer Internet Day, which this year takes place on Tuesday, February 8th. Safer Internet Day (SID) is the key date on the online safety calendar, and is celebrated in more than 150 countries.
The internet is an integral part of our lives, providing fantastic opportunities to learn, create and connect, but the online world also creates challenges. This year for Safer Internet Day, Webwise and the National Parents Council Primary are running a campaign to support parents in their engagement with their children's lives online.
The #TalkListenLearn campaign encourages parents to have open and regular conversations with their child about the internet. To talk to them about benefits and the risks, but also to listen to what their child has to say and to learn about their life online. Research consistently shows that many children do not tell if something goes wrong online. Having conversations with your child is one of the most effective ways of ensuring that they have a safe and positive experience, and to help them to feel comfortable coming to you if they encounter an issue.
Everyone has a role to play in creating a safer and better internet, and the #TalkListenLearn campaign carries a broad message to help support families for Safer Internet Day 2022.
Visit the #TalkListenLearn Campaign page for more information, advice, and free resources.