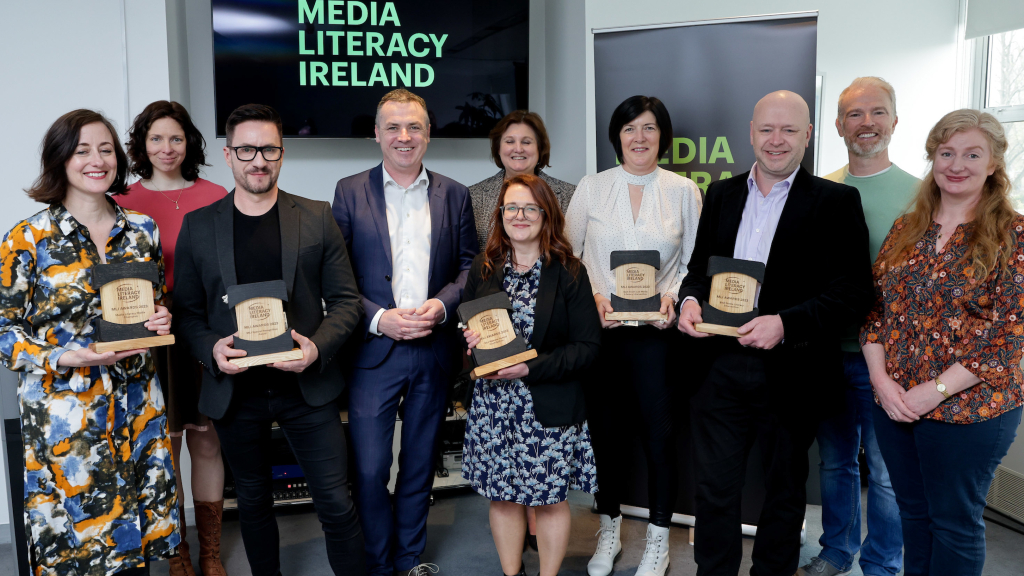 Webwise Wins Media Literacy Award
Webwise was delighted to be recognised at the inaugural Media Literacy Ireland Awards. The Awards aim to raise awareness of the importance of media literacy, recognise existing media literacy work being undertaken in Ireland, and inspire the development of new media literacy initiatives across the country. The initiative is supported by Coimisiún na Meán, the new media regulator which replaced the Broadcasting Authority of Ireland ('BAI') on the 15th March 2023.
Webwise was the winner of the MLI Member Special Contribution Award. The Judging Panel noted "MLI members are the heart and soul of MLI. Without individual members sharing their time, expertise and ideas, we could not achieve as much as we do. This award is an opportunity for MLI members to recognise the work that other members are doing and we congratulate Webwise on being the first, and very worthy, recipient of the MLI Member Special Contribution award."
This year's judging panel were Stephanie Comey (Co-Chair of MLI), Eileen Culloty (Vice-Chair of MLI) and Ross Keane (MLI Steering Group member). The MLI National Coordinator, Martina Chapman, was an observer.
Celebrating the success of the new programme, Coimisiún na Meán's Media Development Commissioner Rónán Ó Domhnailll, presented each of the winners with a specially commissioned MLI trophy to acknowledge their achievement.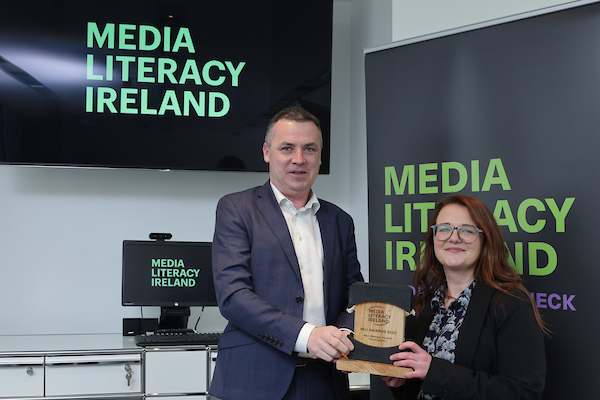 The other winners of the #MLIAwards2023 were:
An initiative of Learning Waves, the training body for the Independent radio sector in Ireland, the 'TY Media Week' project was awarded Best Best Youth-Led Media Literacy Intervention.
Created by award-winning Irish animation studio Kavaleer Production, animated series 'Alva's World' was awarded Best Media Literacy Intervention.
TheJournal FactCheck Team was awarded Media Literacy Media Champion.
Joseph Hoban, Head of Brand Projects, Partnerships, and Events for RTÉ, received the Special Recognition Award.