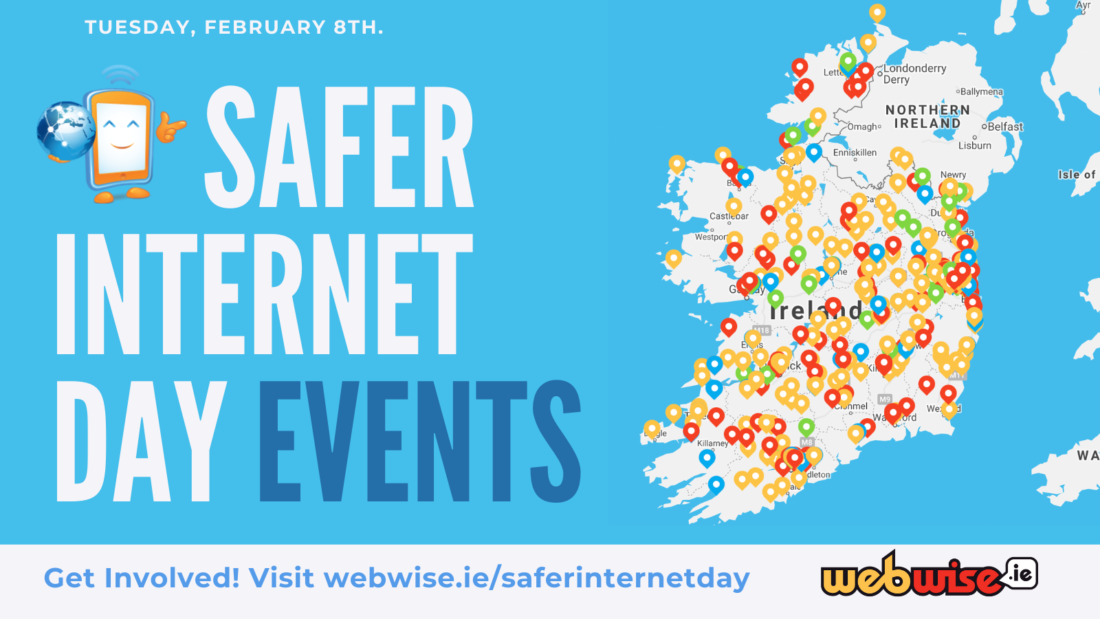 What's happening for Safer Internet Day 2022
Thousands of people from across Ireland will be taking part in the Safer Internet Day 2022 celebrations!
There is still time to get involved and participate in one of the many activities taking place, and here are some of the events happening for #SID2022.
#TalkListenLearn Safer Internet Day 2022 Event: Supporting children and parents online.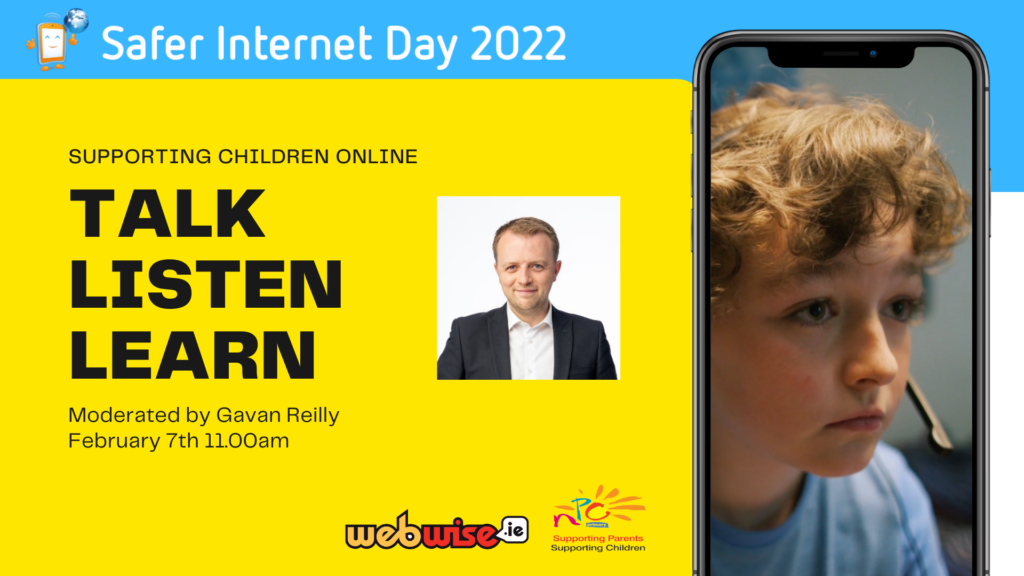 Webwise in partnership with the National Parents Council Primary are hosting the #TalkListenLearn Safer Internet Day 2022 event on supporting children and parent/guardians online.
The event, which takes place on Monday, February 7th at 11am, will include an expert guest panel discussion addressing some of the key findings of the recent National Advisory Council for Online Safety Report of a National Survey of Children, their Parents and Adults regarding Online Safety 2021:
– Parents underestimate the risks to which their child has been exposed to in the past year.
– Less than half of parents are aware of contact and conduct risks their children have experienced.
– Where children have been exposed to harmful online content, just one third of parents are aware of this.
Moderated by Gavan Reilly (Political correspondent with Virgin Media News and the host of Newstalk's On The Record), the event will include contributions from CEO of the National Parents Council Primary; Áine Lynch, Emeritus Professor, Technological University Dublin and Deputy Chair of the National Advisory Council for Online Safety; Professor Brian O'Neill, Child and Adolescent Psychoanalytical Psychotherapist; Dr. Colman Noctor and members of the Webwise Youth Advisory Panel.
There will also be a showcase of newly developed resources for parents/guardians.
Register for the #TalkListenLearn event.
Our Digital Lives – Guest Panel Discussion.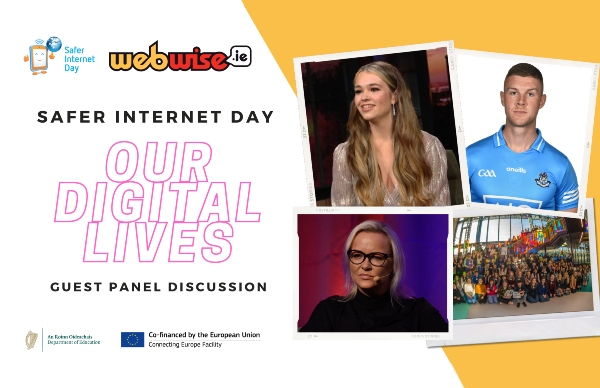 Broadcasting online on Safer Internet Day for students and schools, the "Our Digital Lives" guest panel discussion will feature Miriam Mullins – TikTok Star and Content Creator; Shane Carthy – Dublin GAA Player and Author; Dr. Elaine Byrnes – Researcher and Coordinator of Consent Programmes; and members of the Webwise Youth Panel.
The online event marks the culmination of the 2022 SID Ambassador Training Programme. 150 students from schools from across Ireland participated in the peer-led training programme to gain the skills and knowledge to run their own online safety campaigns and initiatives in their own schools and local communities.
The guest panel discussion will hear from the contributors about the benefits and the challenges of Our Digital Lives, and will address questions posed by the SID Ambassadors. The event will be available to view on Safer Internet Day, Tuesday, February 8th, on Webwise.ie and on the Webwise social media channels.
#TalkListenLearn Campaign.
The internet is an integral part of our lives, providing fantastic opportunities to learn, create and connect, but the online world also creates challenges. The #TalkListenLearn campaign encourages parents to have open and regular conversations with their child about the internet. To talk to them about benefits and the risks, but also to listen to what their child has to say and to learn about their life online. Having conversations with your child is one of the most effective ways of ensuring that they have a safe and positive experience, and to help them to feel comfortable coming to you if they encounter an issue.
#TalkListenLearn: Supporting Teens Online
(Online Safety Webinar for Parents)

Webwise; the Irish internet safety awareness centre is delighted to host the Talk, Listen, Learn Online Safety Webinar for parents of teens.
Joining us will be Dr. Colman Noctor (Child and Adolescent Psychoanalytical Psychotherapist;) to discuss the opportunities and risks for teens online, offer practical advice to support parents and answer some frequently asked questions.
The TikTok Safety team will also provide a short explainer on how TikTok works and some key safety features.
Finally Webwise will provide an overview of free resources and supports for parents.
Register in advance for this webinar.
Safer Internet Day in Ireland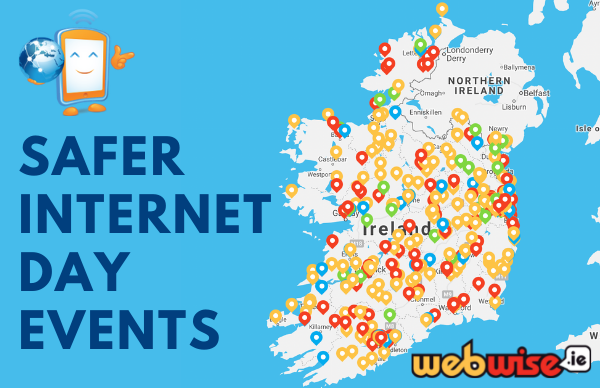 Hundreds of events in schools, clubs and organisations will be taking place right across the country for Safer Internet Day. Visit the interactive SID Events Map to view what is happening in your area, and to share your own plans to promote a safer and better internet on Tuesday, February 8th!