2019 SID Winners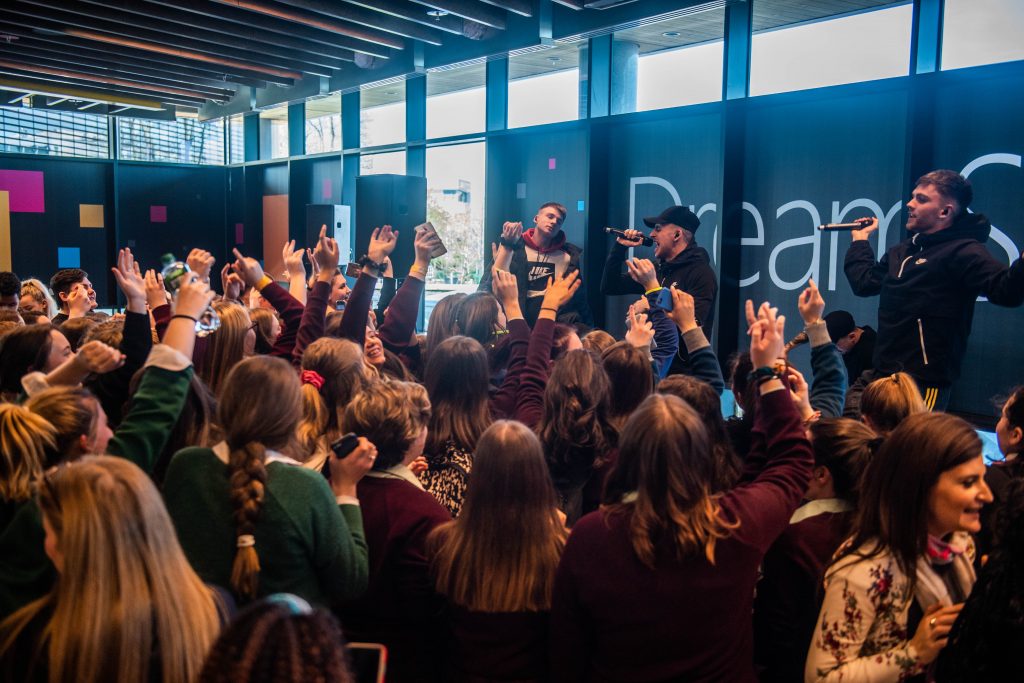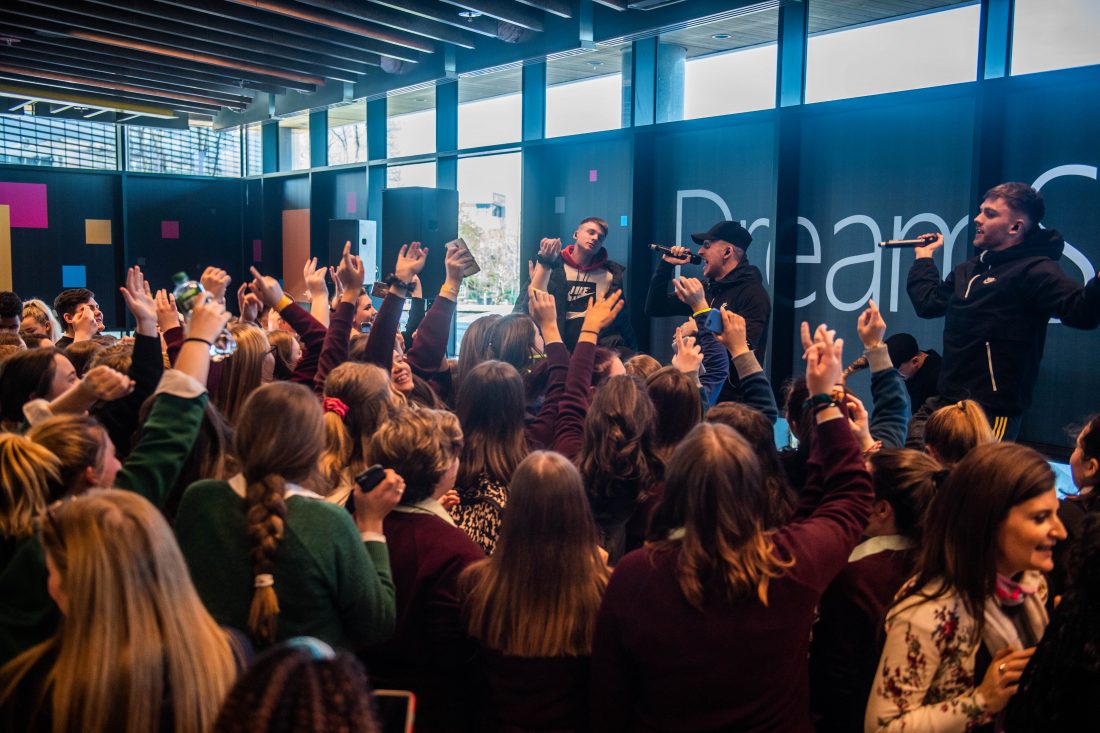 Over 15 schools are being awarded for their online safety initiatives, with 200 students being recognised today at the first SID Awards ceremony at an exclusive awards ceremony in Microsoft DreamSpace.
Inspired by the work being done in schools around Ireland on internet safety, Webwise – internet safety initiative of the PDST are hosting the first ever Safer Internet Day Awards to recognise the range of different events and positive actions taking place to promote internet safety. These awards, designed to celebrate the work done by students, teachers and schools to raise awareness about online safety issues while also promoting healthy and creative uses of technology. Open to all schools in Ireland; categories in the competition included best use of technology, best campaign, best use of social media and more.
The winning schools and students will receive their awards and an exclusive gig with popular Irish band; Chasing Abbey hosted in Microsoft's DreamSpace venue in Dublin this Thursday 28th March.
This year's entries dealt with a wide range of topics. These efforts were peer-led with young people tackling issues that are important to them. There were emerging themes such as device-free campaigns, misinformation, media literacy, respectful communication, image-sharing and how to manage online well-being. Joining Webwise today will be the winners of this years ten categories.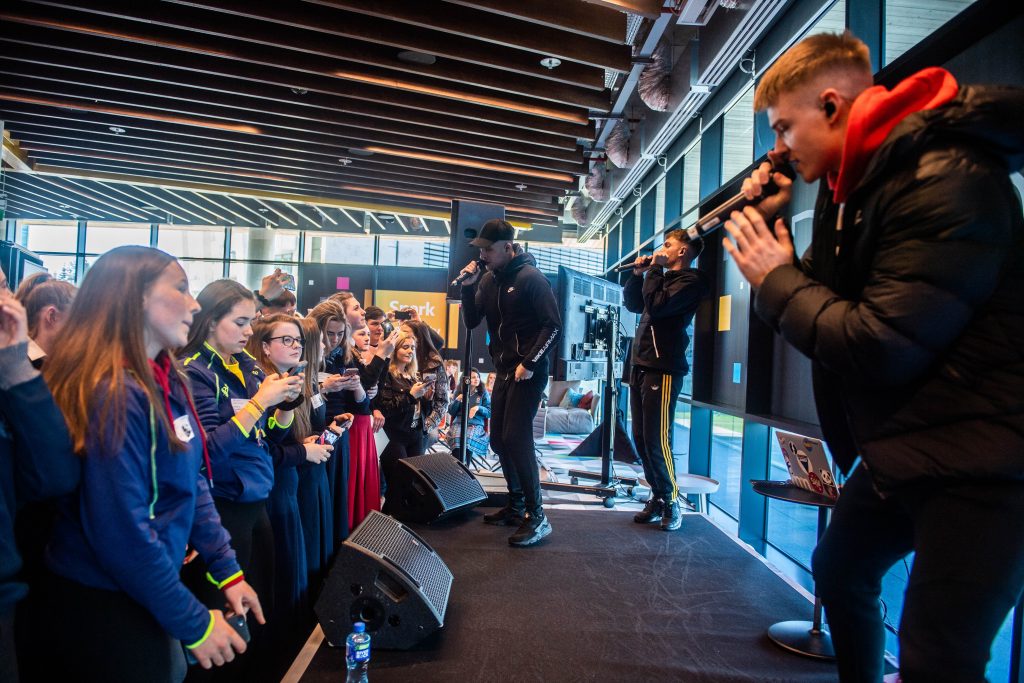 SID Awards Winners
BEST PICTURE
St. Joseph's College, Borris, Co. Tipperary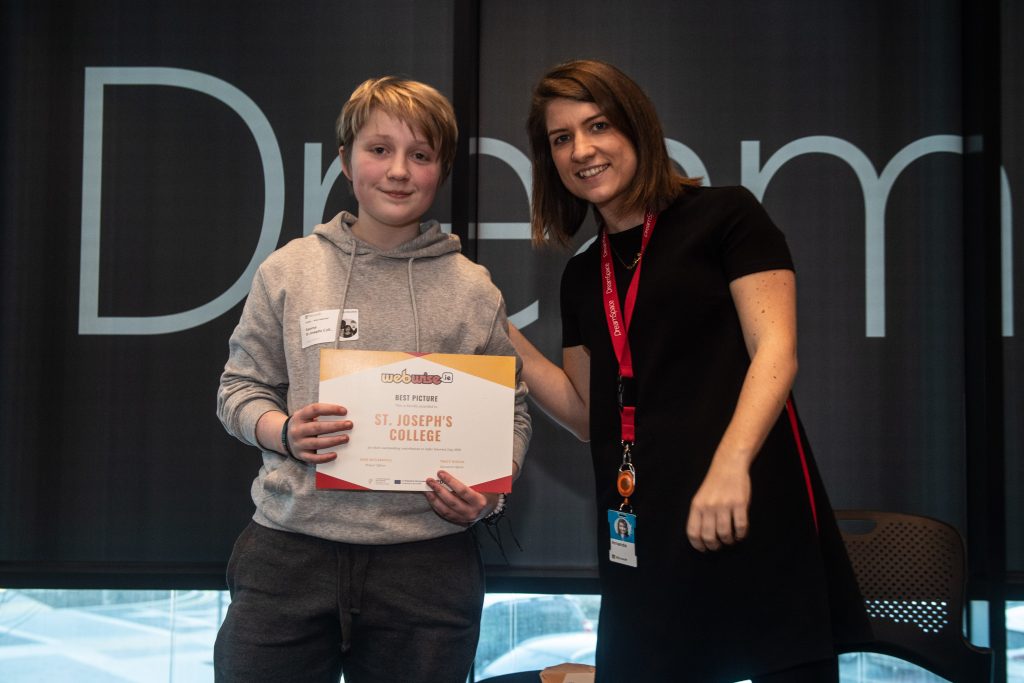 BEST PICTURE
Eureka College, Kells Co. Meath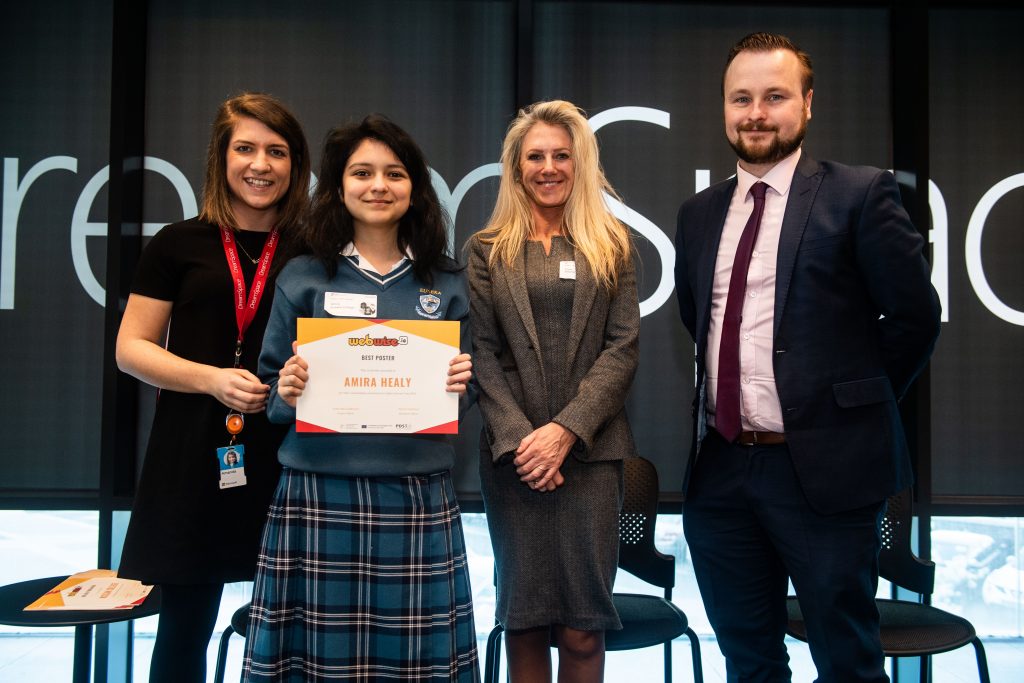 BEST USE OF SOCIAL MEDIA
McEgan College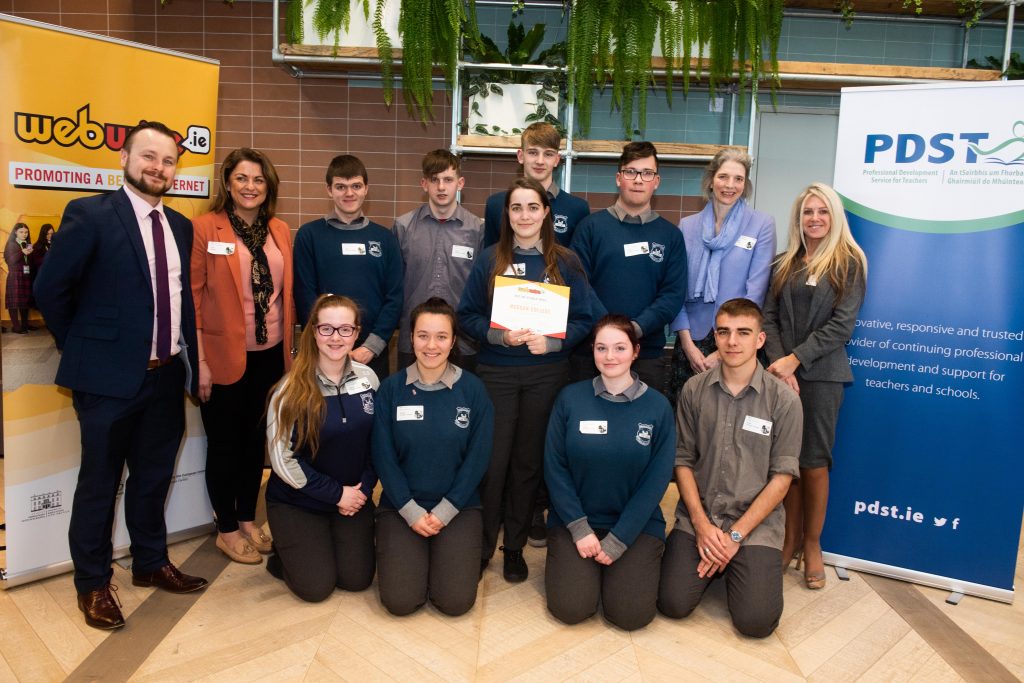 BEST USE OF TECHNOLOGY
Ard Scoil Mhuire, Corbally, (The Safety Net Podcast)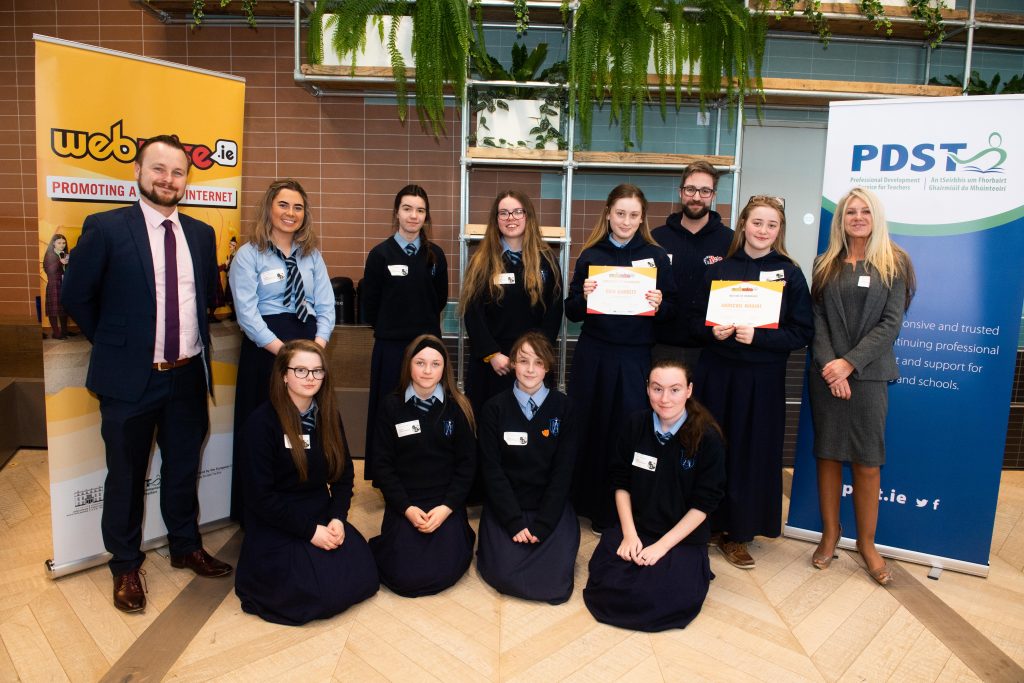 Highly Commended – Loreto Kilkenny, My Digital Pledge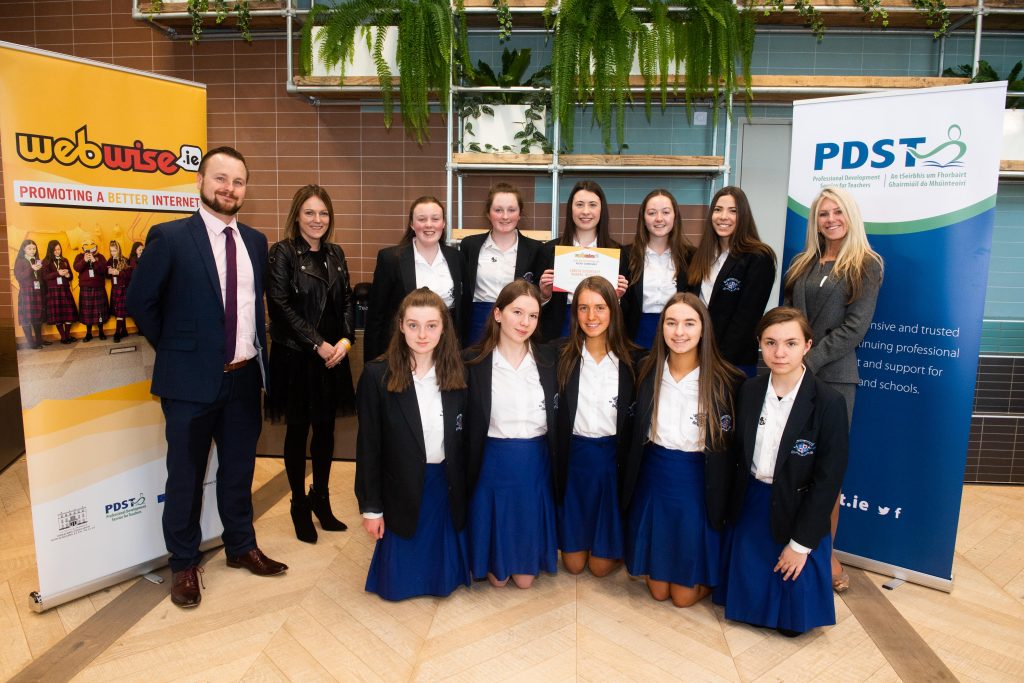 Best Poem 
Aoife Gul – Gaelcholoaiste Mhuire, Co. Cork  – Internet Safety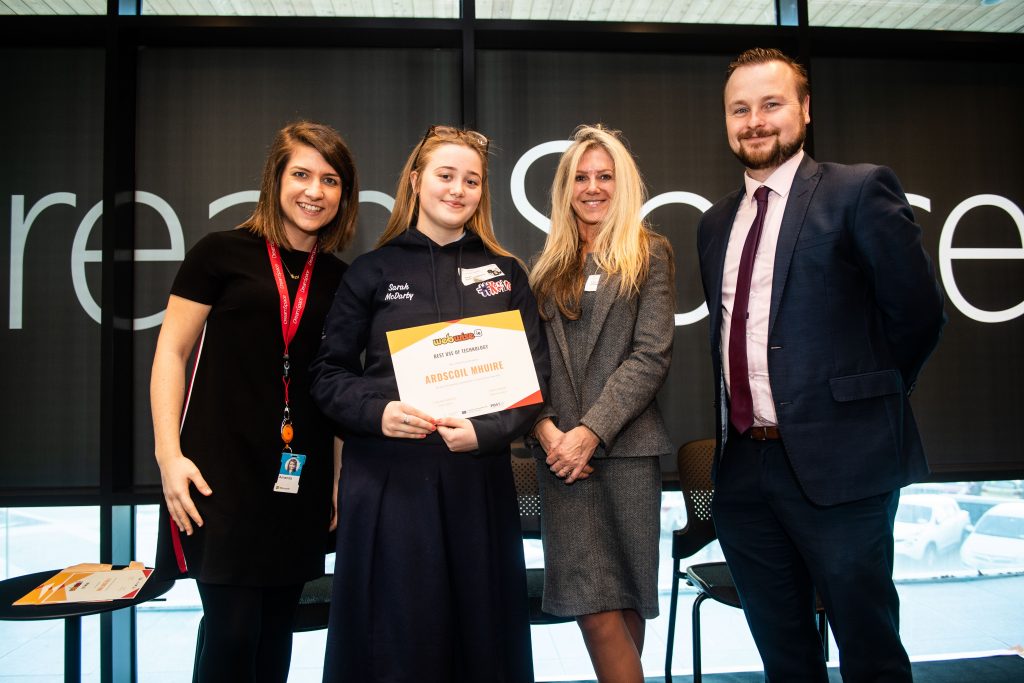 BEST MUSIC
Ennis Community College, Co. Clare Satellite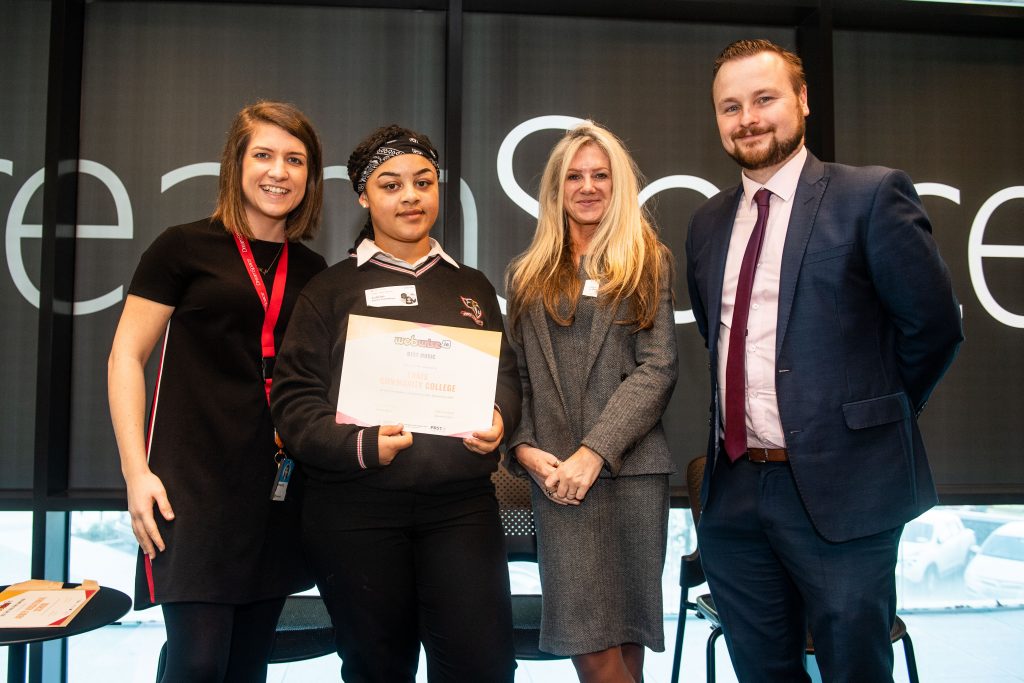 BEST WRITING
St. Wolstan's, Celbridge, Co. Kildare – Emma Louise O'kelly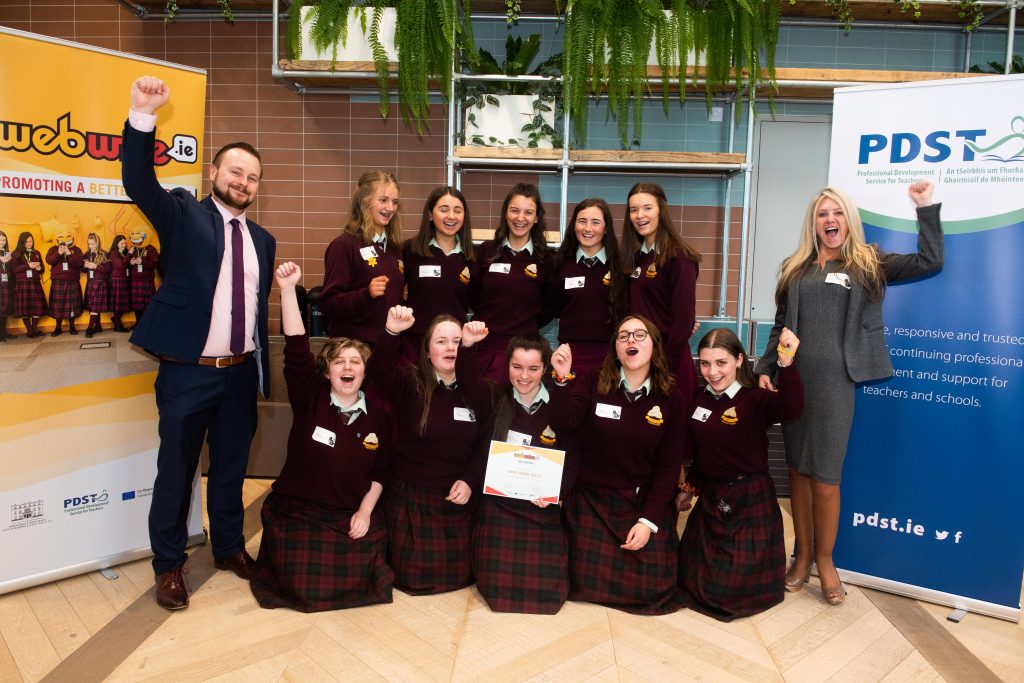 BEST ANTI-BULLYING CAMPAIGN
Abbey Vocational School, Co. Donegal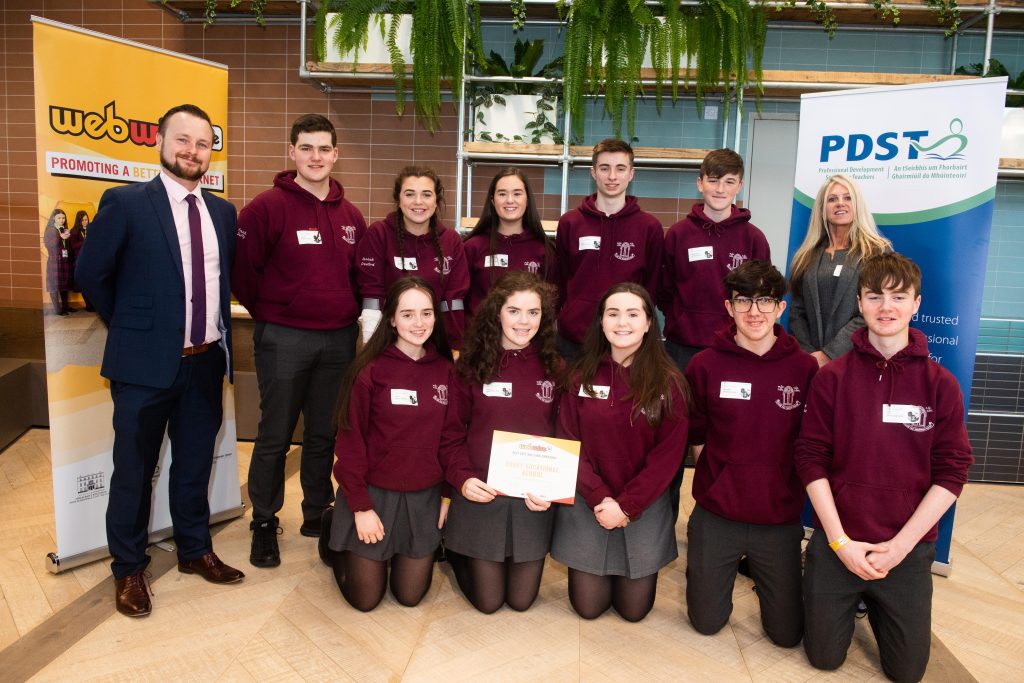 BEST VIDEO 
Kishoge Community College, Lucan, Co. Dublin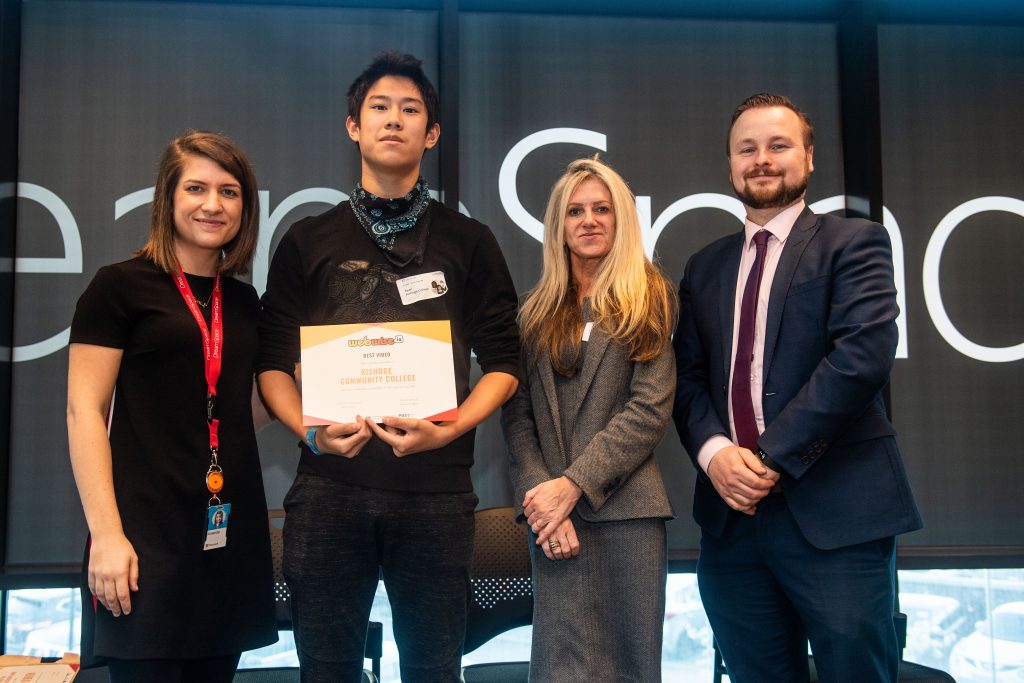 Highly Commended – Banagher College, Co. Offaly 
BEST OVERALL CAMPAIGN
Gaelcholáiste Luimnigh 
HIGHLY COMMENDED 
Kingswood Community College, Dublin 24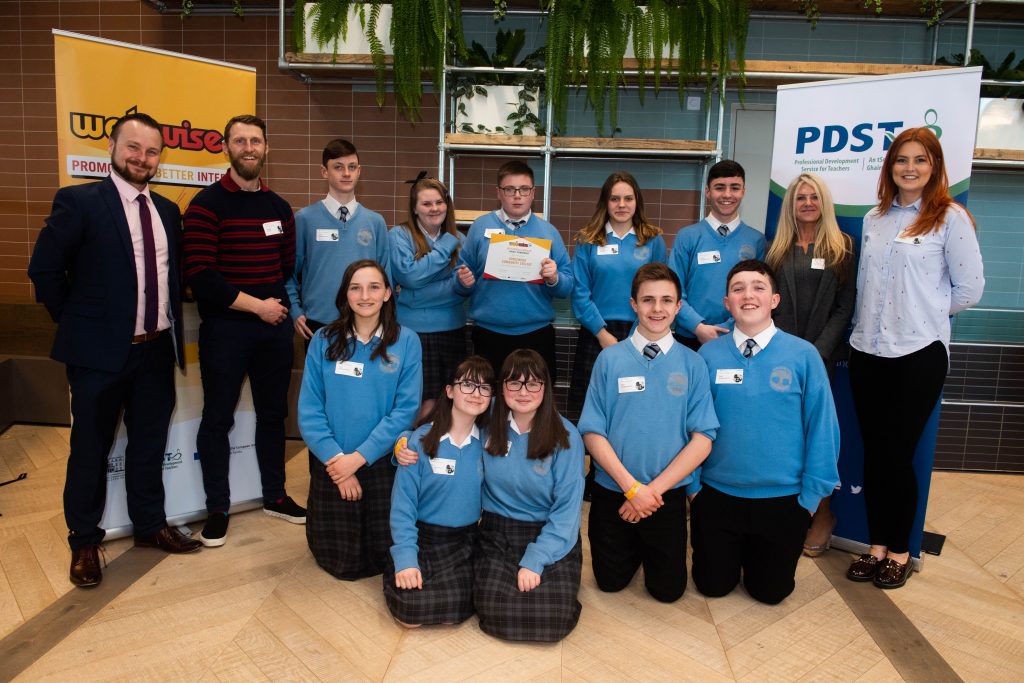 Ennis Community College, Co. Clare
SID Ambassador Leadership Award
Emily O'Brien, Sacred Heart Tullamore
Highly Commended
Jenny Sparrow, Muckross College
Jess O'Sullivan – Kanturk College, Co. Cork
See the winning entries here. 
Record numbers of students participate in Safer Internet Day 2019
Safer Internet Day 2019 saw 145,000 students across more than 550 schools in Ireland participate. This a record number of young people joining in Safer Internet Day in Ireland and marks more than a 30% increase and almost 45,000 more students involved this year. The winners today represent the best in class for online safety initiatives and campaigns. Almost two hundred students from fifteen second-level schools across Ireland will be awarded for their Safer Internet Day campaigns and initiatives.
Minister for Education and Skills Joe McHugh T.D. said " I would like to applaud the great work done by schools and students throughout Ireland to promote internet safety and to raise awareness of this issue on Safer Internet Day.  This competition demonstrates that students are really understanding the challenges of being online, and how to ensure that technology is harnessed for good, while staying safe.
While there many benefits to the effective use of digital technologies in teaching and learning, it is important also to be aware of the associated risks and to ensure that there are appropriate resources in place to safeguard our children online. The Department of Education takes this work extremely seriously and is hugely supportive of the Webwise team's innovative and award-winning work in this area."
Ciara O'Donnell, National Director, Professional Development Service for Teachers, said:
"On behalf of PDST's Webwise Initiative, I would like congratulate all the winning schools. These awards recognise the innovative work being done by students and teachers to raise awareness within school communities about online safety. It is a pleasure to welcome students here to Microsoft Ireland and celebrate these great online safety initiatives."
Kevin Marshall, Head of Education at Microsoft Ireland added:
"We're delighted to welcome the winners of the Safer Internet Day Awards to our educational hub, DreamSpace, a dedicated space where students are inspired to unbox their ambition, spark their creativity and supercharge their ideas. By educating young people about internet safety, we empower them to unlock new skills and create the workforce of the future. In DreamSpace, we encourage students to think differently, be creative and work together and we want to congratulate this year's winners for showcasing these values."