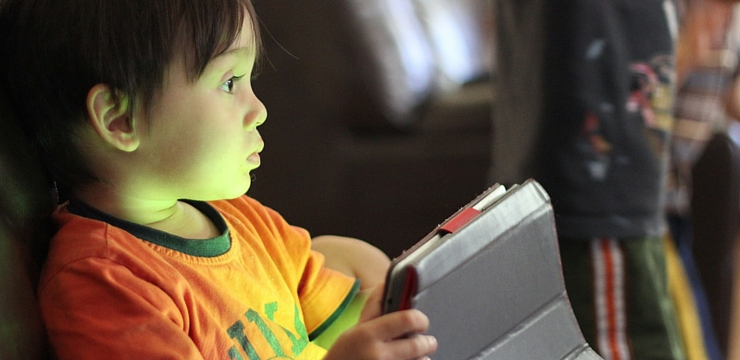 Responding to Online Challenges and Hoaxes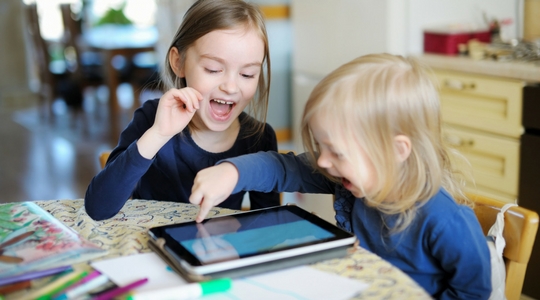 This week news stories and social media posts were widely circulated in relation to an online challenge fuelling concern among schools, parents and young people. This isn't the first time an online game or challenge has arisen and this particular challenge has caused concern in other countries across Europe in recent years. Online challenges often work in a chain-letter format and can be something that children in particular are drawn into.
Webwise have been contacted by schools in relation to the online challenge seeking advice for parents. We are not aware of any verified reports in Ireland of a child actually encountering the character online or interacting with anyone involved. Instead we have had reports of concern around children having seen the associated image which has been widely distributed by media outlets and circulated on social media.
The difficulty with these types of challenges and news stories is most of the information that is shared online is largely unverified. Whilst sharing warning about specific risks, apps or trends is often done with good intentions; it can pose risks. Although some stories and warnings circulating online may be based on facts, many have been found to be hoaxes, urban myths, "fake news" or are sensationalised. We are encouraging all educational settings and professionals to think before they share. If children, or indeed adults, are exposed to content that highlights potentially harmful material, even when meant as a warning, it may cause significant distress. The publicity that arises from fake news can also lead to copycat activity amongst vulnerable young people.
Children are naturally inclined to take risks as part of normal childhood development; by identifying a specific app or risk, we may encourage children to explore something that previously they had not been aware of, either out of curiosity, or because they are under the impression everyone else is using it
What can schools do?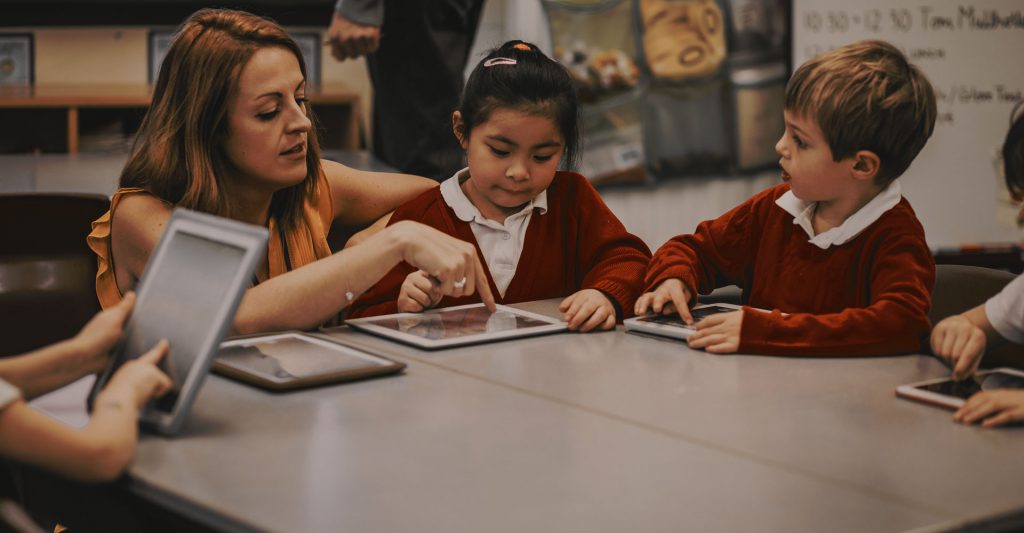 Direct concerned parents to the webwise.ie/parents hub for advice and information on talking to their child.
Do some research. Often when online challenges arise on social media or in the news, panic can easily spread among parents and children. It is important to remain calm and have the relevant information to hand. If you are concerned about a challenge or viral story  and how to respond appropriately; check out webwise.ie/ for more information or contact us directly here: webwise.ie/contact-us/.
Refrain from sharing any associated imagery or making reference to the challenge/name. Viral scare/'suicide' challenges often contain graphic and/or frightening imagery; we strongly recommend that these images should not be shared directly with children. Further publicity may also encourage children to seek out more information. Referencing or sharing imagery puts the focus on the online challenge/story rather than the key advice people should take when responding to an online safety concern for example; talk about to adult, report and block concerning content or contact.
Dealing with inappropriate/upsetting content. It is important that children learn strategies to deal with content online that may upset or frighten them. Talk to your students about blocking and reporting on online platforms, social media, gaming sites. All major social media sites, gaming platforms and video sharing platforms have clear community guidelines and the ability to block and report content, this helpful hub from Spunout shows how to block and report content on the most popular online services: spunout.ie/onlinesafety. It is also important to reassure students that they should talk to a trusted adult or teacher if they encounter something online that upsets them.
Where to find help and support. Sign-post parents and students to the appropriate and relevant areas of support within the school and outside of school. Parents can get free advice and support from the webwise.ie/parents hub. For a full list of supports go to: webwise.ie/parents/where-to-find-help/.
Media Literacy and Critical Thinking Lessons
Discussions relating to fake news can provide schools with valuable teaching opportunities to develop children's media literacy skills. Webwise provide free education resources for schools which promote critical thinking. Here are some relevant resources that schools can use to discuss fake news.
HTML Heroes: An Introduction to the Internet
Lesson 3 of HTML Heroes encourages pupils to question what they see on the internet and to employ strategies to identify reliable sources of online content. The HTML Heroes online safety programme contains eight interactive lessons and can be accessed for free here: https://www.webwise.ie/html-heroes/
Think B4U Click
Developed with the ICCL, ThinkB4UClick is specifically designed for teachers of Junior Certificate SPHE. ThinkB4UClick explores the issue of online privacy in the context of online rights and responsibilities. The ultimate aim of this resource is to empower students to be effective, autonomous and safe users of new media. The resource can be accessed here: https://www.webwise.ie/teachers/thinkb4uclick-2/
Explained: What is Fake News? https://www.webwise.ie/teachers/what-is-fake-news/
How to Spot Fake News Checklist: https://www.webwise.ie/safer-internet-day/checklists/
Webwise Parent Talks
Webwise recently published free talks for schools/Guards wishing to host a parent talks. The talks are in PowerPoint format, can be accessed for free and come with a script. There are presentations for parents of primary level children and second level students. Talks are designed to give parents and introduction to the topic of internet safety and addresses some of the concerns parents may have around their child's online safety. Please see link to access the talks: https://www.webwise.ie/internet-safety-talks-for-parents/
Schools can contact Webwise if they have any q's in relation to dealing with online challenges: https://www.webwise.ie/contact-us/
What can Parents do?

Talk to your child
It is important to have open and honest conversations with young people on a regular basis about the kind of content they could encounter online, and to ensure children know what to do and who to turn to if they do come across something that makes them feel worried or upset.
Teach your child about evaluating information and being critically aware of information found online.
Fake news and online hoaxes can spread quickly, remind your child that sometimes, not everything we see online is real and it is important to always speak to a trusted adult if they have concerns.
Be sure to put emphasis on the fact that they should NOT reply to any unwanted or unsolicited messages.
Although it may seem obvious, often scam artists or predators use message which draw responses from young people. So it's good to make sure your child knows how important it is to ignore them and to speak to you if something bad happens.
Read the full article here – Top tips for parents: https://www.webwise.ie/trending/top-10-tips-for-parents/
What advice should I give my child?
Don't Reply: Young people should never reply to messages that harass or annoy them.
Keep the Messages: By keeping nasty messages your child will be able to produce a record of the bullying, the dates and the times. This will be useful for any subsequent.
Block the Sender: No one needs to put up with someone harassing/frightening them. Whether it's mobile phones, social networking or chat rooms, children can block contacts through service providers.
Report Problems: Ensure your child reports any instances of cyberbullying to websites or service providers. Sites like Facebook have reporting tools. By using these, your child will be passing important information to people who can help eradicate cyberbullying.
Dealing with cyber-bullying
Thanks to South West Grid for Learning for information.
Useful links and information
Advisory Note – Headline: google.com/headline.ie/
Online safety alerts – think before your share: https://swgfl.org.uk/magazine/online-safety-alerts-think-before-you-scare/
Pieta House
Pieta House is a residential centre for the prevention of self-harm or suicide in Lucan, Co. Dublin. It has outreach centres and centres of excellence around Ireland.
Get in touch: pieta.ie // 01 6010000
For more info on where to get help: https://www.webwise.ie/parents/where-to-find-help/
If you are concerned someone who know may be taking part in the challenge, contact Childline: childline.ie // TEL: 1800 66 66 66 or contact the Gardai.