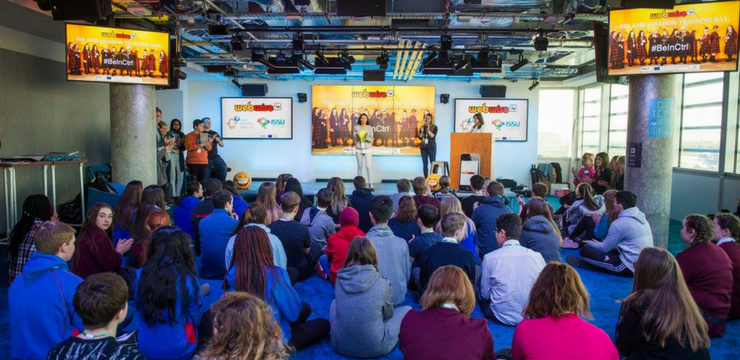 SID Ambassador Leadership Award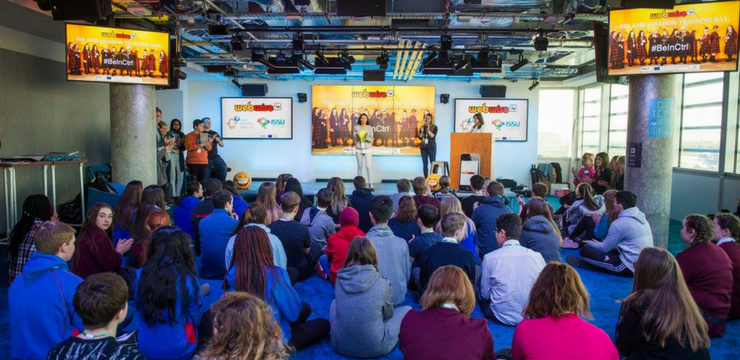 Our Safer Internet Day Ambassador Programme is a peer-to-peer youth programme that gives students an opportunity to start an online safety campaign in their own school.
The Ambassador Programme empowers students by providing them with opportunities to develop leadership, human-relations, team-building and communication skills. Students make a commitment to lead by example, demonstrate respect and responsibility, and engage in community service.
It's aims are:
To encourage and support young people to address internet safety issues such as cyberbullying and create a better internet for all.

To train young people to

lead effective awareness-raising campaigns in their clubs, schools, and communities.

To involve as many people across schools, groups, communities in Ireland to celebrate Safer Internet Day, 5th Feb 2019.
Safer Internet Day Ambassador Values:
Respect.

Respect your group leaders – they have given their time to lead, guide and support you during the training day. All contributions and opinions given by group members must be respected.

Leadership. Lead by example, it is your responsibility to familiarise yourself with the activities contained in the training booklet and also check out webwise.ie/saferinternetday so that you are able to organise an effective Safer Internet Day campaign for your school.
Commitment.

Commit to the SID Ambassador programme, this means: attending webinars, training days, and keeping open communication with the Webwise team i.e. checking the Facebook group and emails for the latest information and responding to them ASAP. Commit to leading an effective internet safety campaign in your school.

Inclusion.

It is your responsibility as a leader to promote an inclusive environment in your group, where everyone's contribution is heard and no-one is left feeling isolated.

Teamwork. You are expected to cooperate with the leader and group members on the training day and also to work with principal, teachers and fellow students to coordinate, plan and lead an effective Safer Internet Day campaign.
How to Enter
We want to hear about the campaign you led. How did it impact your school, club or community? How many people did you reach and what did you use to achieve this?Simply fill out this form and tell us about your online safety campaign that you ran in your school.
You can attach any other documents, such as pictures, to support your application.
To enter the competition, you must be a resident of Ireland.
The competition is only open to Safer Internet Day Ambassadors or Trainers from our 2019 programme.
Only one entry per person/school.
Disclaimer: Webwise reserves the right to use entries for promotional activities.