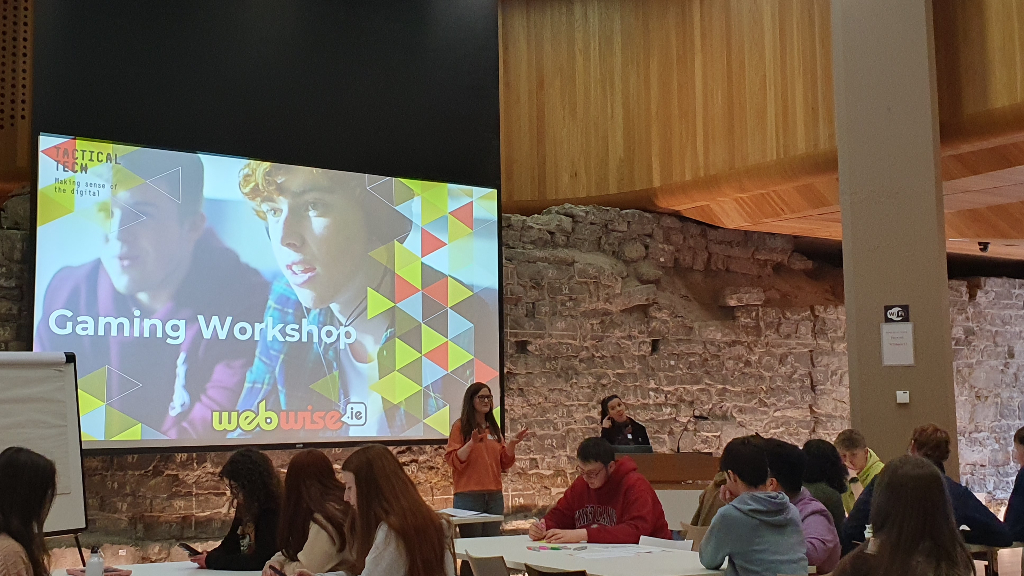 Last Webwise Youth Panel Meeting of the School Year
The Webwise Youth Panel, which is made up of more than 30 students from schools across Ireland, met for the final time for this academic year!
The students share their ideas, insights and opinion on the online safety topics that impact on teenagers in Ireland, and play a vital role in contributing to all of our work. Including inputting to awareness raising campaigns and education resources, to highlighting online safety topics in the media, co-creating resources for parents, and playing a huge role in Safer Internet Day. We would like to say a massive thank you for your hard work, commitment, and enthusiasm!
For the final meeting of the school year, the Youth Panel took part in a workshop to explore the topic of Online Gaming, and through discussions and creative activities will speculated about how Gaming could shape our future. They joined more than 150 other teens across Europe in this campaign to explore and share their experiences with current technologies. The Media Literacy Case for Educators is an European Union two-year funded project, led by Tactical Tech in consortium with European Schoolnet, the International Federation of Library Association and Institutions (IFLA) and Save the Children Italy.
The aim of the project is to provide teachers, trainers and librarians across Europe with a one-of-a-kind comprehensive set of co-developed and creative tools, resources, methods and materials.
View this post on Instagram