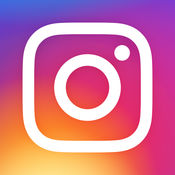 Explained: What is Instagram?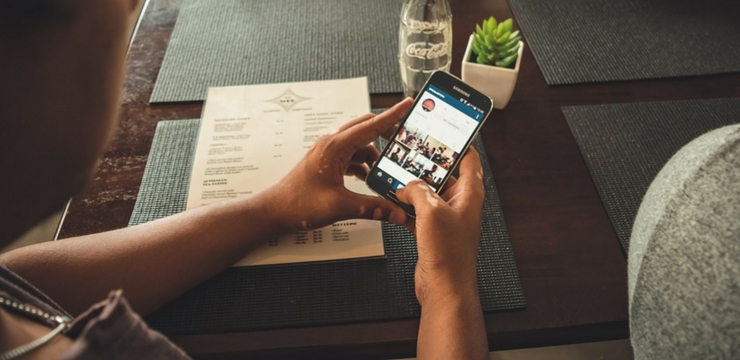 Instagram is among a breed of smartphone apps which have tapped into the creative, image-based online life of young people.
It's likely that you have heard about it in passing, whether from your students, your child or in the media.
So it's about time you got up to speed on the app and what it's all about.
What is Instagram?
At its most basic, Instagram is a social networking app which allows its users to share pictures and videos with their friends. The app can be downloaded for free from the usual app stores and takes pride of place on many a young person's (and older!) smartphone.
The company was founded by Kevin Systrom and Mike Krieger, both Stanford University graduates, in 2010 and now has around 200 million users. Facebook, the social networking giant, acquired the company in 2012. While its basic premise is the sharing of pictures, the site's popularity comes from its picture-editing functionality.
Once a user snaps a picture, Instagram filters – of which there are dozens – can transform images in a manner reminiscent of old-fashioned Polaroid prints. The app allows for the creation of personal profiles but also can be connected to existing social networking profiles such as Facebook and Twitter, meaning users can share their pictures across platforms.
Features

Instagram Questions
Instagram Questions is a feature introduced in July 2018. It allows users to answer questions posed by their followers. This is slightly reminiscent of the controversial Ask.FM, although answers to questions are not anonymous! If you send a question to someone you follow they can post that question to their story and write a response but it will not tag you as the person who asked the question. It is a popular feature with influencers.
Instagram Direct
Instagram Direct allows you to share photos, videos, hashtag pages, profiles and locations with a single person or small group of people (up to 15 people) right from a users' newsfeed. You can access Instagram Direct via the Inbox icon in the top right-hand corner of the app. Find out more about Instagram Direct here: blog.instagram.com
Instagram Stories
Instagram Stories allows users to post a selection of photos/videos into one story. The new feature works in much the same way as Snapchat Stories, with stories disappearing after 24 hours. Instagram Stories are not posted to a users profile or on the Newsfeed. Instagram Stories follow the same privacy settings as a users' Instagram profile. For example, if a user has a private account and posts a story, only the users' friends will be able to view this story.
Take a Break
In Ireland, Instagram has introduced the Take a Break feature which asks users to take a break from Instagram if they have been scrolling for a certain amount of time. The feature also suggests that users set up reminders to take breaks in the future. The Take a Break feature builds on existing Time Management tools within the app which lets users set up notifications for when they have reached the total amount of time that they want to spend on Instagram each day.
Instagram: What Are the Risks?
If a user's profile is set to public – it means that the pictures or videos created and shared using the app can be seen by anyone. We don't need to outline to you the obvious privacy issues that this raises. See how to make posts private at the end of this article. With an increase in new features such as Instagram Questions, the risk is that they will be used negatively and to cyberbully other users. If you experience cyberbullying, screenshot the messages, block the bully and report them.
Like many other social networking sites, Instagram also has age limits, albeit ones which are difficult to enforce. In Ireland, the Digital Age of Consent is set at 16. According to its terms of service:
"Instagram requires everyone to be at least 13 years old before they can create an account (in some jurisdictions, this age limit may be higher). If your child is younger than 13 and created an account on Instagram, you can show them how to delete their account."
Instagram: What Are the Benefits?
As with many of the most popular social networking websites, while there are risks, there are also benefits. Instagram is all about encouraging creative originality. Indeed, Instagram is probably among the reasons behind the resurgence in the popularity of photography. The app allows its young users to share their lives in quirky, filtered photographs, hashtags or short video clips and has certainly been put to good use by the majority of its users.
Young people also like the fact that they can follow famous people or influencers on the app, keep up-to-date with new businesses, news and with friends.
Instagram: FAQ's
Is there an age restriction? Update: Under the new E.U General Data Protection Regulation (GDPR), Ireland has now set the Digital Age of Consent to 16 years old. This means young people under the age of 16 in Ireland are not allowed to access this platform. 
Make the most out of Instagram by ensuring you understand the app functionality and privacy settings. Need some help? We answer some frequently asked questions on blocking and reporting settings.
Our Recommendation:
Once the app is switched to private, and users share their images with their friends, we think Instagram is a great app that young people should be encouraged to use.
Ensure that users use the app with people they know and know about catfishing. If your son or daughter is using the app, makie sure they are respectful online and have consent before asking questions about other people or post pictures of other friends.