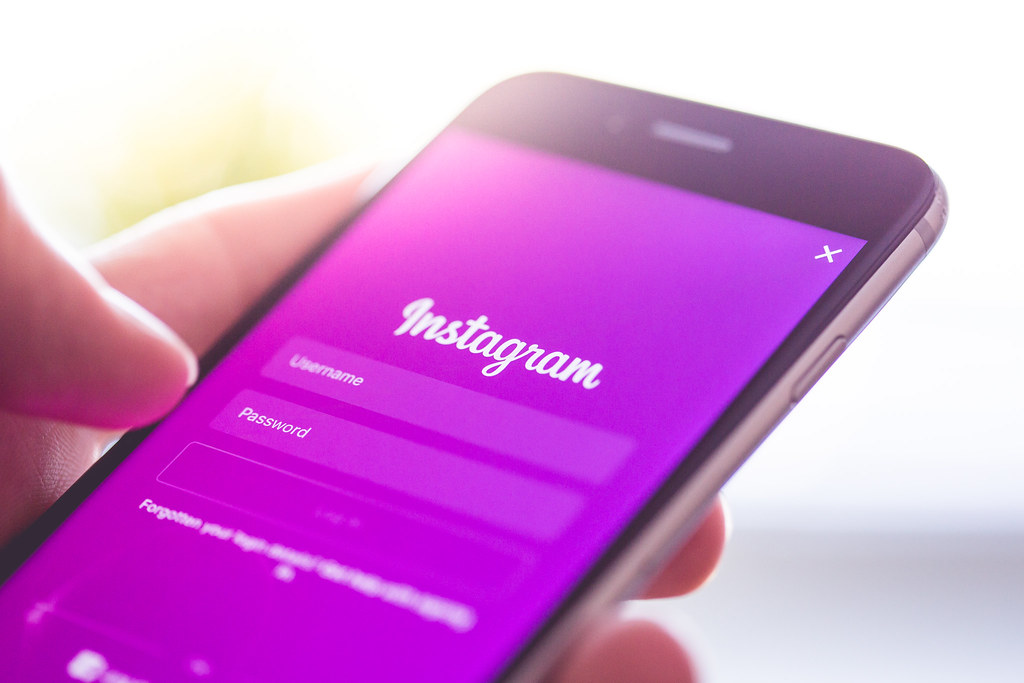 How to Report Posts on Instagram & other FAQ's
Instagram is a photo-sharing, video-sharing and social networking application. The service, which is free to download, allows users to share video and images with friends and is one of the most popular social networks for young people. Interested in finding out more? We take a look at how the app works in our guide to Instagram here.
Instagram – How To Guide
If your child is new to Instagram, we recommend taking the time to understand how the app works and to figure out the privacy settings. Need some help? We answer some frequently asked questions below.
How To Block a Person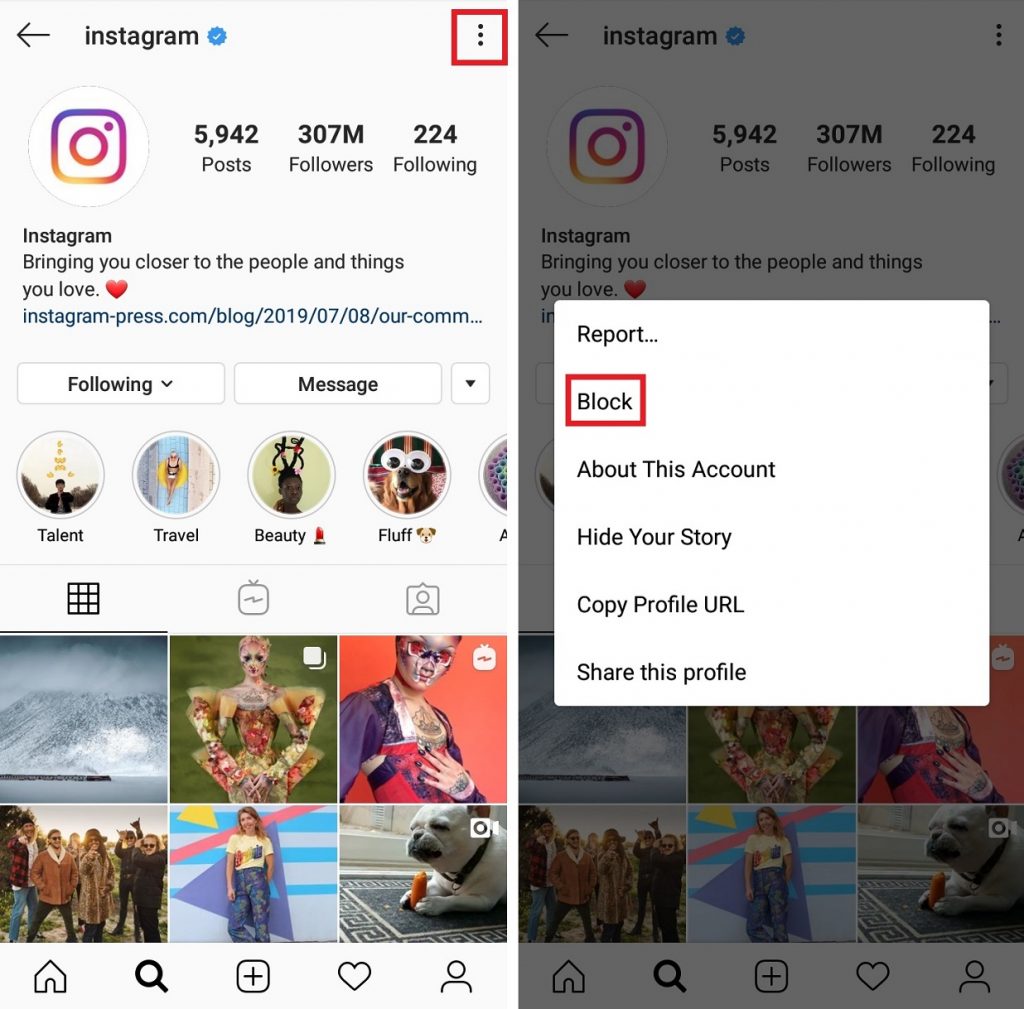 If you want to prevent someone from seeing your photos on Instagram or contacting you on the app, you can block them from finding your profile, posts or story. The user is not notified when they are blocked, so you don't need to worry about offending anyone.
STEP 1: Go to the account profile you wish to block.
STEP 2: Tap for
Android devices, or

for iOS.
STEP 3: Tap Block.
How To Restrict a Person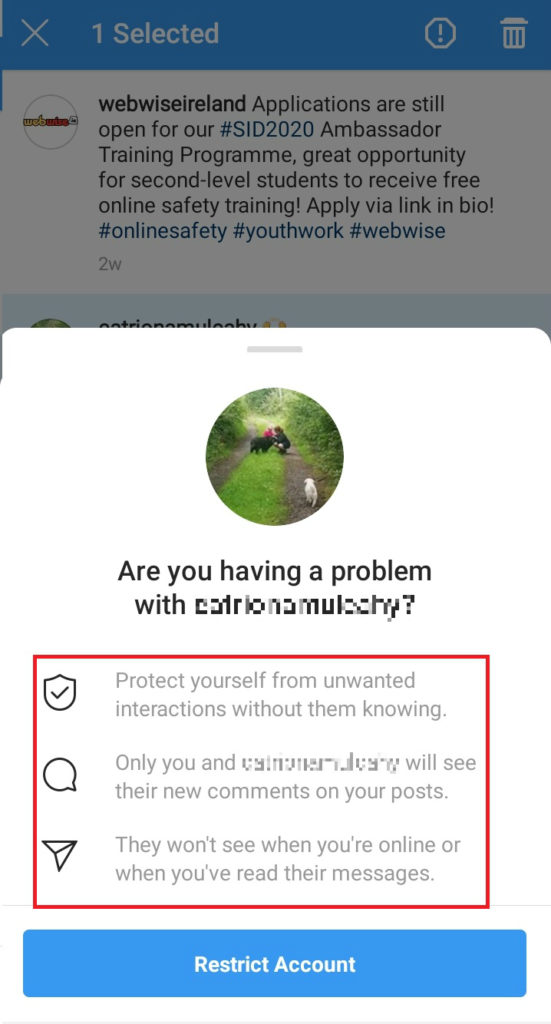 The Instagram Restrict function gives users a greater degree of control over what comments are visible from particular accounts, and allows users to restrict interactions without having to block or unfollow people.
Choosing to restrict an individual means that their comments on your account will not be visible to other users on Instagram, although the restricted individual will still be able to see their comments on your post. Users can also choose to approve the comments to make them visible.
Users won't receive notifications from restricted accounts, and Direct Messages from them will remain in message requests. If a direct message is opened, the restricted user will not be notified and will not be able to see when you were last active on the app.
Users are not notified that you have restricted them.
You can restrict an account by selecting their comment and choosing Restrict, or via your account settings.
Selecting the user's comment: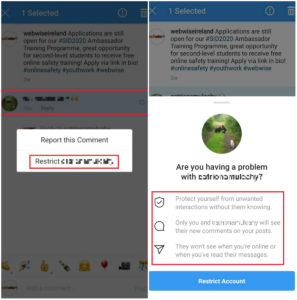 Via Account Settings: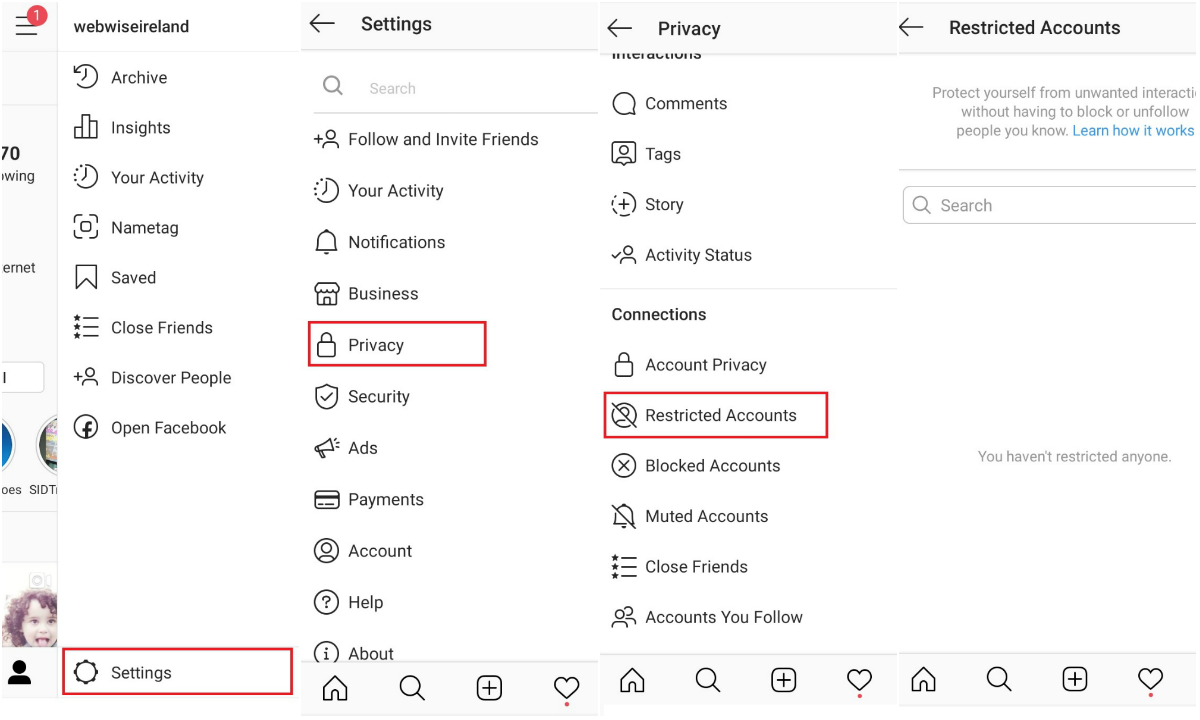 How To Report a Photo or Video

Users on Instagram have the option to report spam or content that is inappropriate. Reporting is anonymous – no information about the reporter is sent to the person whose account or image has been reported. Here's how to report a photo or video:
STEP 1: Go to the selected image or video, tap for
Android or for

iOS.
STEP 2: The option to report will appear. Select 'It's inappropriate' for reporting and flagging inappropriate content.
STEP 3: Select the relevant report option.
How To Delete and Report Comments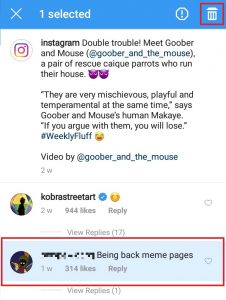 Delete Comments
On posts on your own account, you can delete both your own comments and comments from others. On other people's posts, you can only delete comments that you have written.
STEP 1: Go to comments section on your photo/video and tap the comment button.
STEP 2: Depending on your device either, select the comment (Android), or swipe from right to left (iOS) to reveal the delete options.
STEP 3: Tap the bin icon
Reporting Comments
STEP 1: Go to comments section on your photo/video and tap the comment button.
STEP 2: Depending on your device either, select the comment (Android), or swipe from right to left (iOS) to reveal the delete options.
STEP 3: Tap the

for Android or

for iOS icon
How To Switch Your Account To Private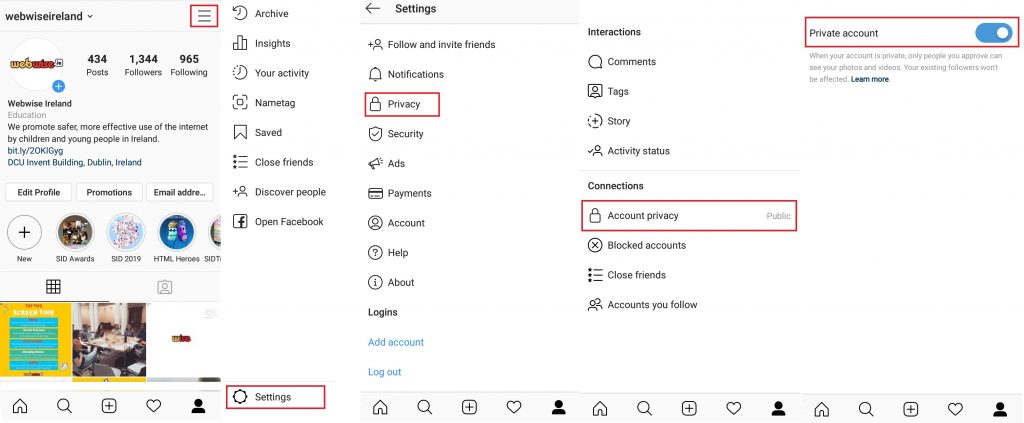 When a user's profile is public it means that the pictures or videos created and shared using the app can be seen by anyone. Instagram has set profiles to private by default for users under 16 when sign up for an account, however the users can change this setting. If your account is public, consider switching to a private profile to limit who sees your profile. This can be done in a few simple steps:
STEP 1: Go to your profile and tap

on the top right of your profile
STEP 2: Select the Settings option.
STEP 3: Tap Privacy, then Account Privacy.
STEP 4: Toggle the Private Account option to on.
How To Block Inappropriate Comments
Instagram has an automatic filtering system to block comments that may be inappropriate, or offensive.
In addition to this, users can also enable a keyword filter that will hide comments that contain specific words, numbers or emoji.

To use this tool:
STEP 1: Tap account Settings and select Privacy.
STEP 2:  Select the Comments option.
STEP 3:  Enable the Manual Filter option, and enter the specific words to filter out.
Users can also block people from commenting on posts. In the Comments section, enter the username to block comments from.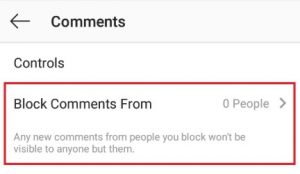 Our Recommendation:
Find out more on privacy on Instagram here.
At Webwise, we encourage you to teach young people the importance of understanding reporting tools and privacy settings before setting up a profile on any social network.
For more advice on talking to your child about respectful communication, click here.
For more social networking tips, and useful conversation starters with your child, click here.