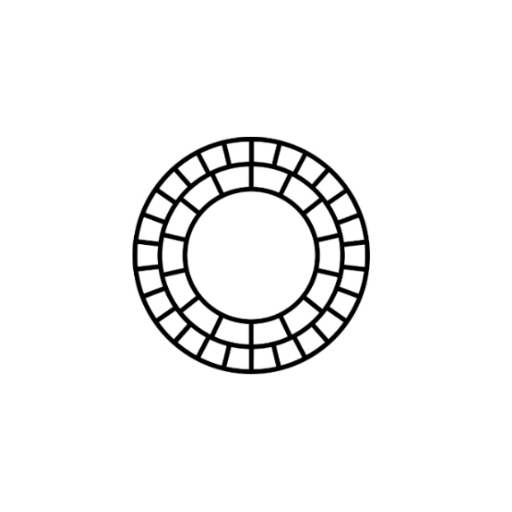 Explained: What is VSCO?

What is VSCO?
VSCO is popular image editing and sharing app for mobile devices. Like other image sharing apps such as Instagram, VSCO provides editing features and filters, and allows users to share their pictures with other members on the platform.
Users can choose to use the free version or to subscribe to the premium version of the app. The free version gives users access to basic editing tools and a selection of filters, while the premium version allows members to use more advanced editing features, extra filters, and gives access to photography tutorials and tips.
Unlike many other social media apps, there is limited social interaction. Users cannot like or comment on posts, and follower metrics are not shown publicly. However, users are privately notified if somebody "favourites", or shares their image to a 'Collection'.
VSCO has a direct messaging feature, which allows users to send text or to share image links with other users, as long as both are following each other.
All VSCO profiles are public, and by default the location information is included with images that are published on the app. This can be disabled within the Privacy Settings on a user's profile.
How does VSCO work?
VSCO is similar to other image sharing apps such as Instagram. It allows members to use the in-app camera to take pictures, and images can be uploaded to the app directly from the phone's camera roll. 
Users can share their pictures to the app's feed, and/or share them directly from VSCO to other apps and platforms, including Instagram, Facebook, Snapchat, and WhatsApp.
The app organises user's images into sections called Studio, Images, Collection, and Journal. Through VSCO's Feed, and Discover feature, users can browse content from people they follow, or search for content/users they may be interested in.
Studio
Studio is a private section where users can import the pictures they want to edit, before publishing them on the app.

Images and Collections
The VSCO layout displays a user's pictures in a grid style format on the main profile page. The Images tab shows the user's own pictures, while the Collection tab displays pictures that you have chosen to share from users.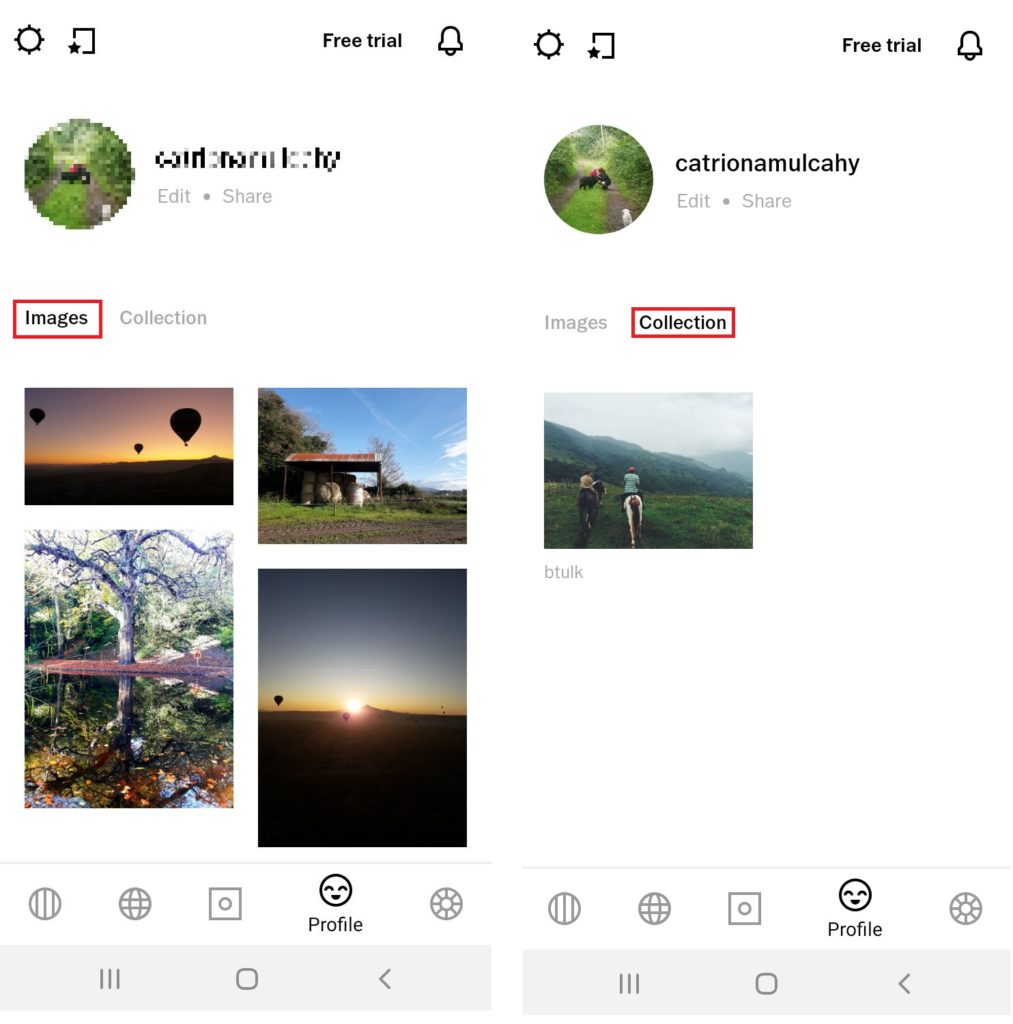 Users also have the option to remove their image a Collection, if another member has chosen to share it. Once you have removed the image from another member's Collection, they will not be able to publish that image again.
Journal
Limited to iOS devices, the Journal feature allows users to create a blog style post featuring text and images.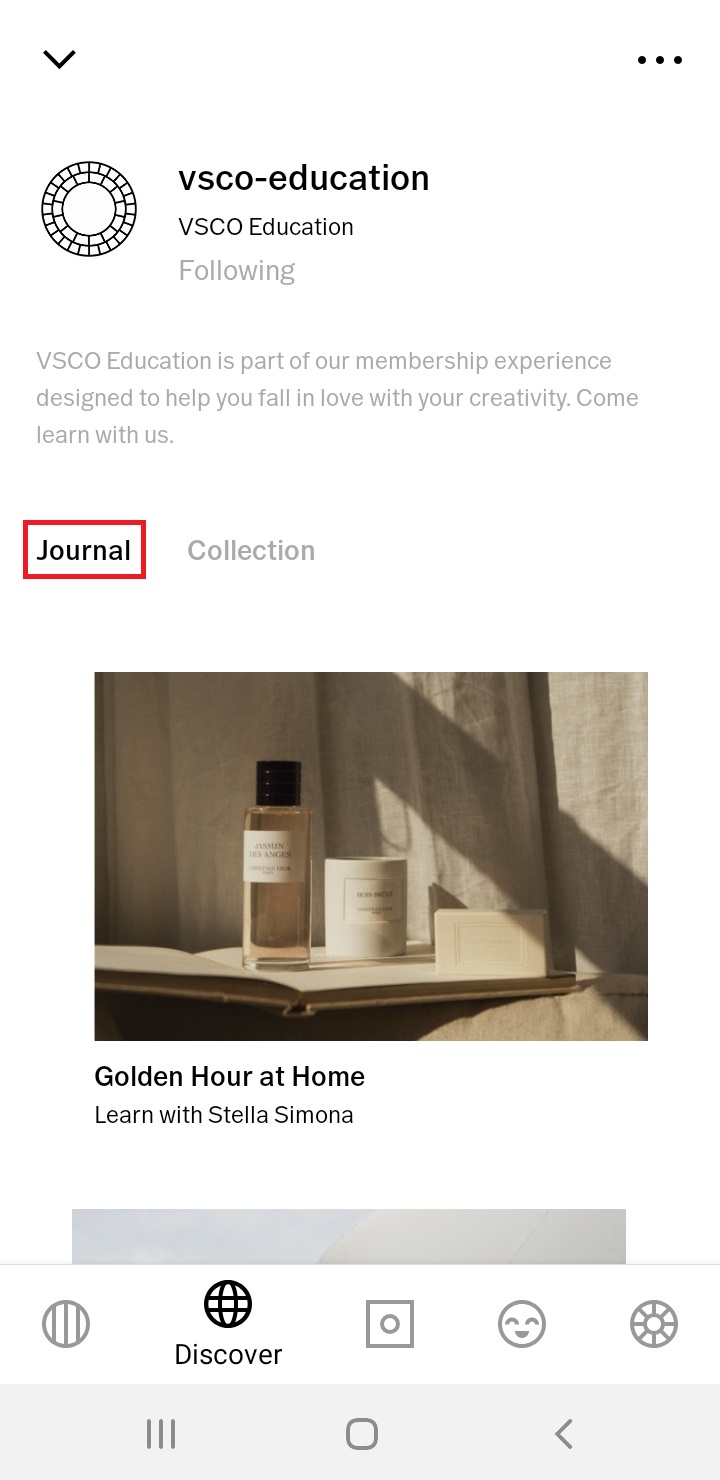 Feed and Discover
The VSCO Feed is where users can view updates from other members you follow, while the Discover feature allows user to browse content they may find interesting.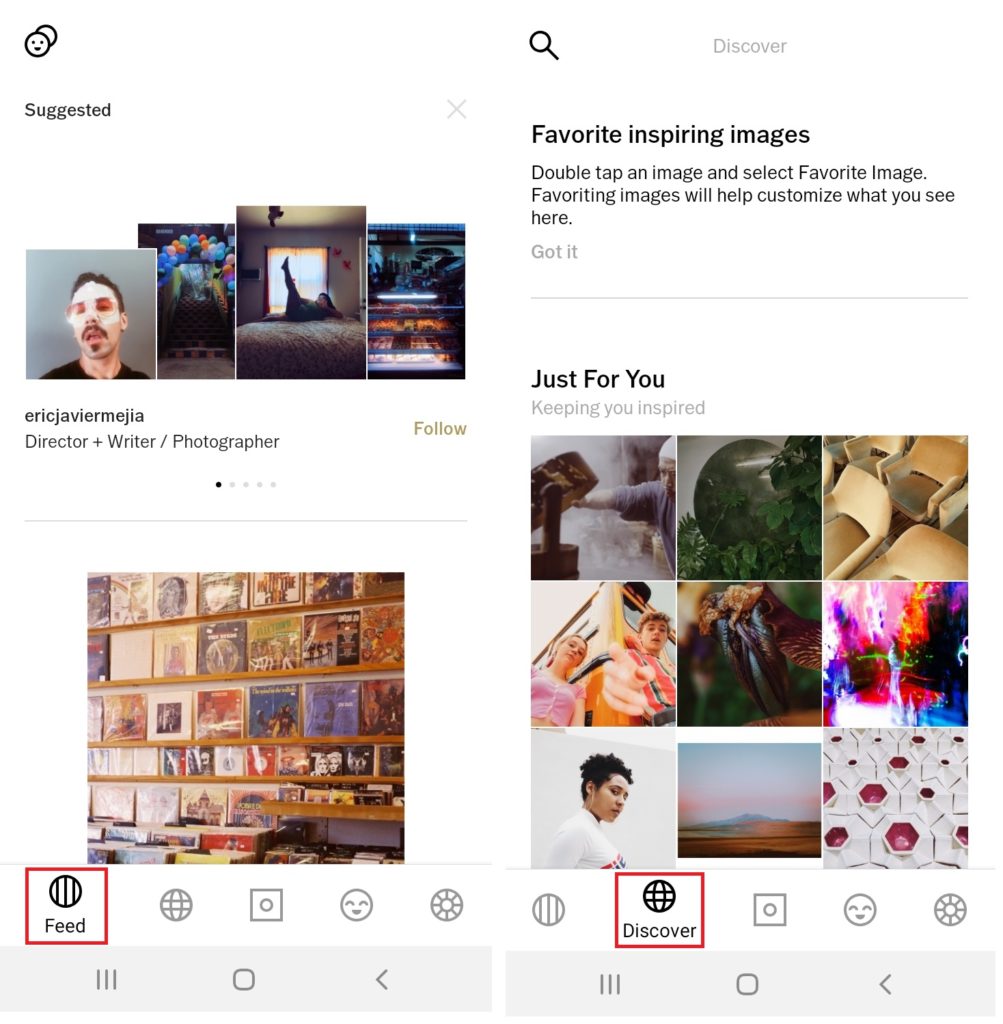 How is it different to Instagram?
In layout, and functionality, VSCO is very similar to Instagram. One of the main points of difference is the limited social interaction on VCSO. Users cannot comment on posts, while metrics such as user's follower numbers are not publicly visible. While, iOS users can create a 'Journal' to publish more detailed text and image based content, VSCO does not have a 'Story' feature.
Members can Favourite other user's images, however only that user is notified, keeping the action private.
Why do teens like it?
Members of the Webwise Youth Panel outline why teenagers like to use the platform:
I know that a lot of teenagers use this platform to post revealing pictures, but the reason it's so attractive is that others can't see your "likes" which lessens pressure to be perfect online and get the likes from online friends.
For me it's a way to express myself creatively without fear of judgement . VSCO allows it's users to post pictures that can only be liked or reposted but it doesn't show how many likes or reposts there have been as well as not allowing comments. It lets people build an archive of photos they think express themselves and overall just express creative freedom.
Personally I feel it is a growing social media platform as nobody can see how many followers you have or how many people 'favorite or republish' your photos. There is no pressure on young people when they post a photo and they are may feel they can more easily express themselves.
VSCO has become very popular with Irish teens. Compared to other social media apps, VSCO gives users access to more advanced photo editing tools and filters. This is attractive to users who want to enhance their pictures, and use the app's features to express their visual creativity. Many use the app to edit their images, and then share them to other social media apps such as Instagram and Snapchat.

As VSCO doesn't publicly display details such as follower count, likes, or comment, user's may be attracted to the anonymity on the app.
Risks
VSCO profiles are public, so a user's content can be viewed by everyone. The app does not give users the option to switch to a private profile.

As with any platform that contains user generated content, there is the possibility of encountering inappropriate material.

Location data is enabled by default, meaning that any images shared to the VSCO feed will display a user's location information. This can be disabled within the user's Privacy Settings.

VSCO is restricted to users over the age of 13. However, an email address is the only information required by users to create an account, and could be easily bypassed. Note: In Ireland the Digital Age of Consent has been set at 16 years-old. For children under that age consent must be given by the parent or guardian of the child. 

Use of VSCO could potentially incur costs for the user. While the free version offers limited features,

members are regularly encouraged to sign up for the premium version.
Blocking and Reporting
Blocking:
Blocking another user on VSCO means that they won't be able to send you a message, follow you, favourite your pictures, or share your content to their Collection. While this blocks a user's ability to interact with your content, it does not prevent them from viewing your profile or your images.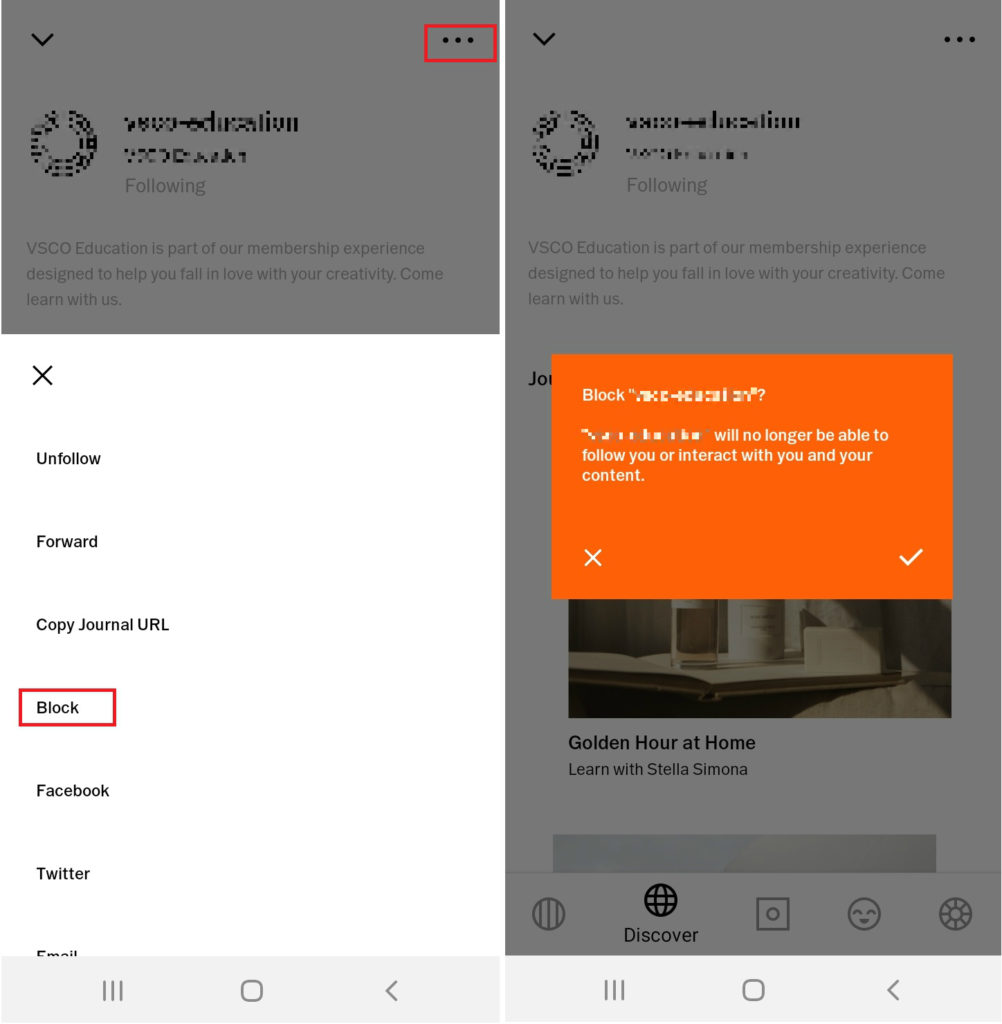 Reporting:
Users can report other accounts and images that contain inappropriate content that is in violation of the platform's Community Guidelines.
The Reporting tool can be accessed via the Image directly, or through a user's Profile Page.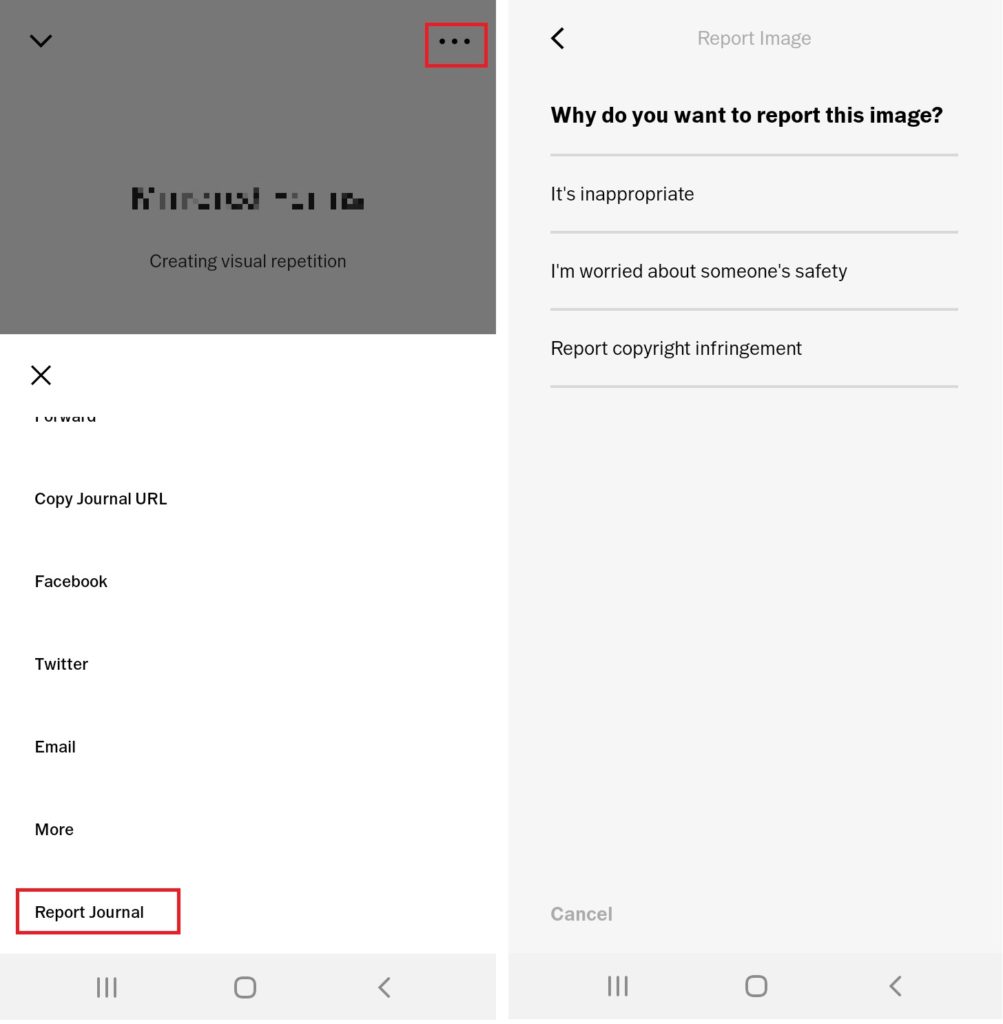 Recommendations
It's important to become familiar with the app yourself, in order to determine if it is appropriate for your child to use.

If your child is using the app, speak to them about location settings, and how to disable them.

Have a conversation with your child or teen about body image and pressure they may feel live up to a social media ideal.

VSCO profiles are public, so anyone can choose to view a user's content. Have a discussion with your child or teen about the issues about making friends online. Check out the Webwise Talking Points article for more advice about

talking to your child about making friends online.

Talk to your child about photo sharing, and ensure that they are aware that they shouldn't post too much personal information online. You can find more tips and advice in the Webwise Explainer Article on

Photo Sharing

.