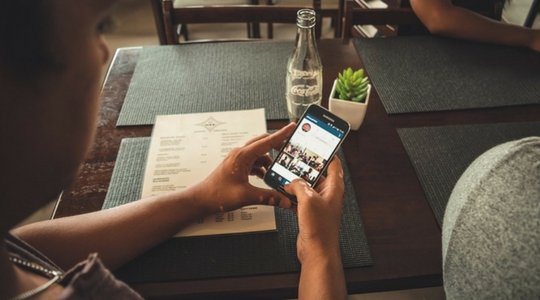 How to Report Posts on Instagram & other FAQ's
Instagram is a photo-sharing, video-sharing and social networking application. The service, which is free to download, allows users to share video and images with friends and is one of the most popular social networks for young people. Interested in finding out more? We take a look at how the app works in our guide to Instagram here.
Instagram – How To Guide
If your child is new to Instagram, we recommend taking the time to understand how the app works and to figure out the privacy settings. Need some help? We answer some frequently asked questions below.
How To Block a Person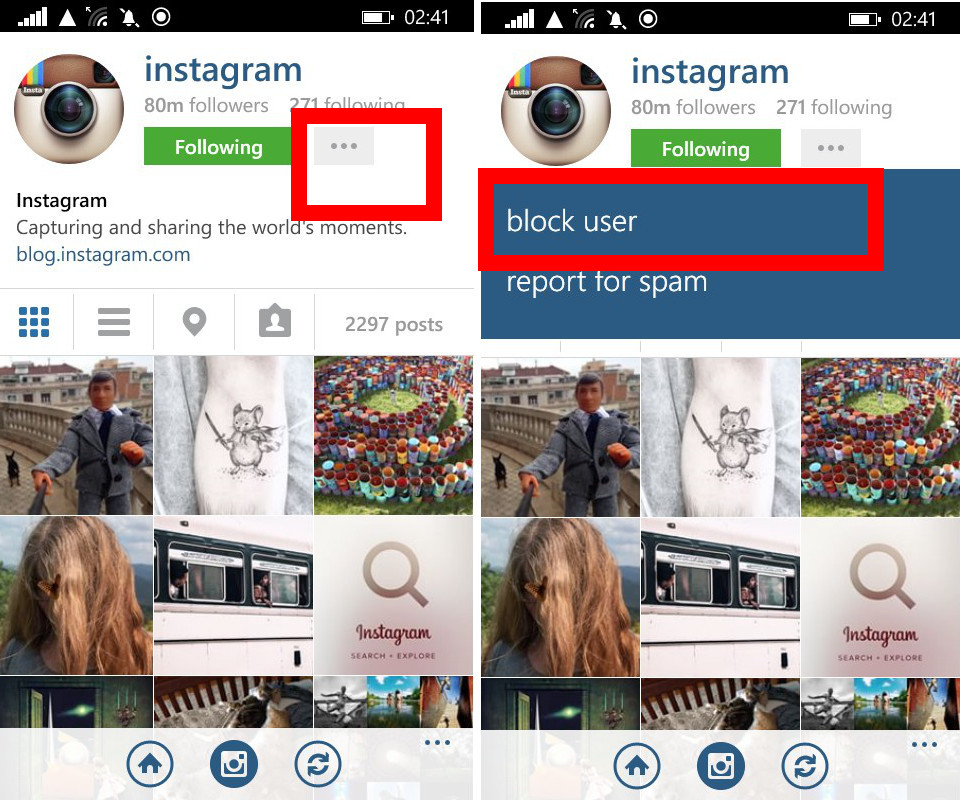 If you'd like to prevent someone from seeing your photos on Instagram or contacting you on the app, you can block them from viewing your photos or searching for your Instagram account. The blocked user is not notified when they are blocked, so you don't need to worry about offending anyone.
STEP 1: Go to the account profile you wish to block. Tap the … or THREE DOTS icon on the selected profile (in the top right corner of the profile page.)
STEP 2: Once you tap on the THREE DOTS, two options will appear. To block an account, tap 'BLOCK USER'.
How To Report a Photo or Video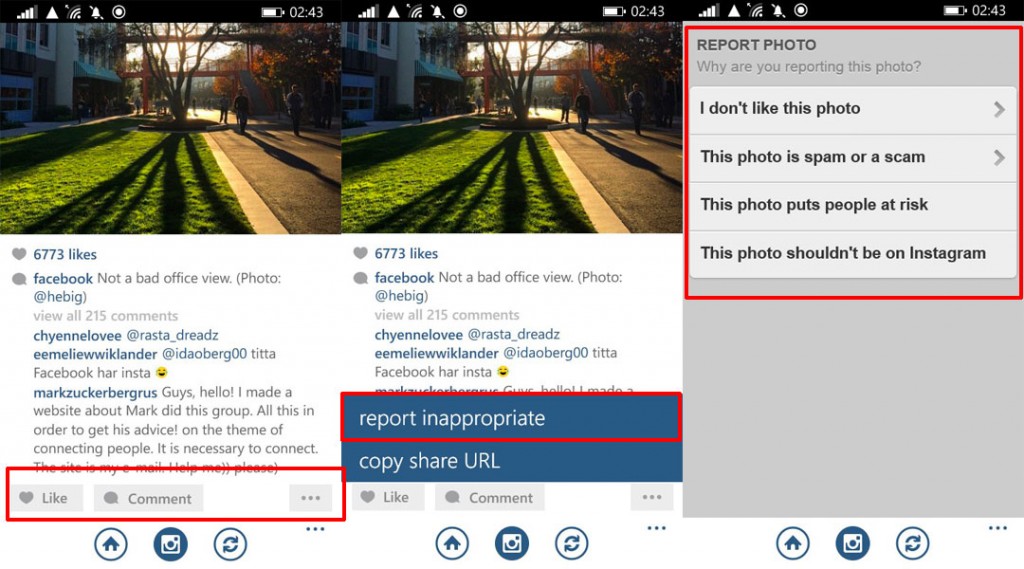 Users on Instagram have the option to report abusive behaviour or content that is inappropriate. Here's how to report a photo or video:
STEP 1: Go to the selected image, tap the THREE DOTS under the comments section.
STEP 2: Once you tap on the THREE DOTS, two options will appear. For reporting and flagging inappropriate content, tap REPORT INAPPROPRIATE.
STEP 3: SELECT relevant report option.
How To Delete and Report Comments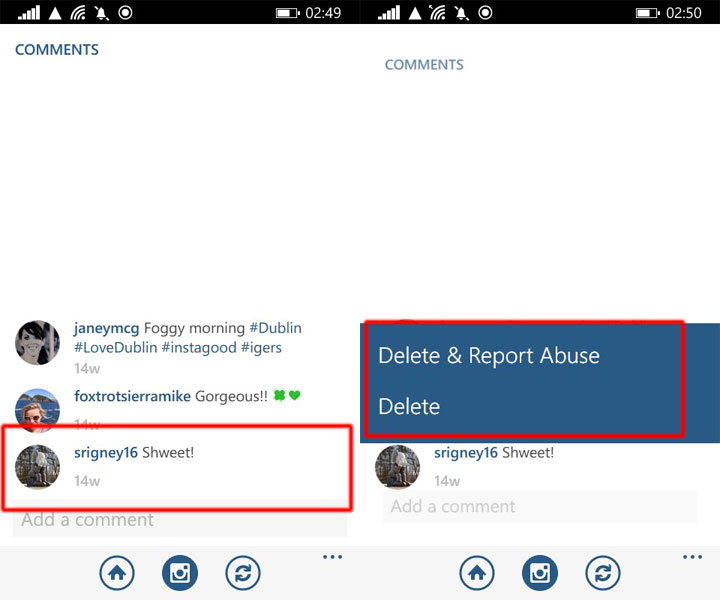 To remove abusive/inappropriate comments from your posts simply:
STEP 1: Go to comments section on your photo/video and TAP THE COMMENT BUTTON.
STEP 2: Depending on device either SELECT THE COMMENT or SWIPE FROM RIGHT TO LEFT TO REVEAL DELETE OPTIONS.
How To Switch Your Posts To Private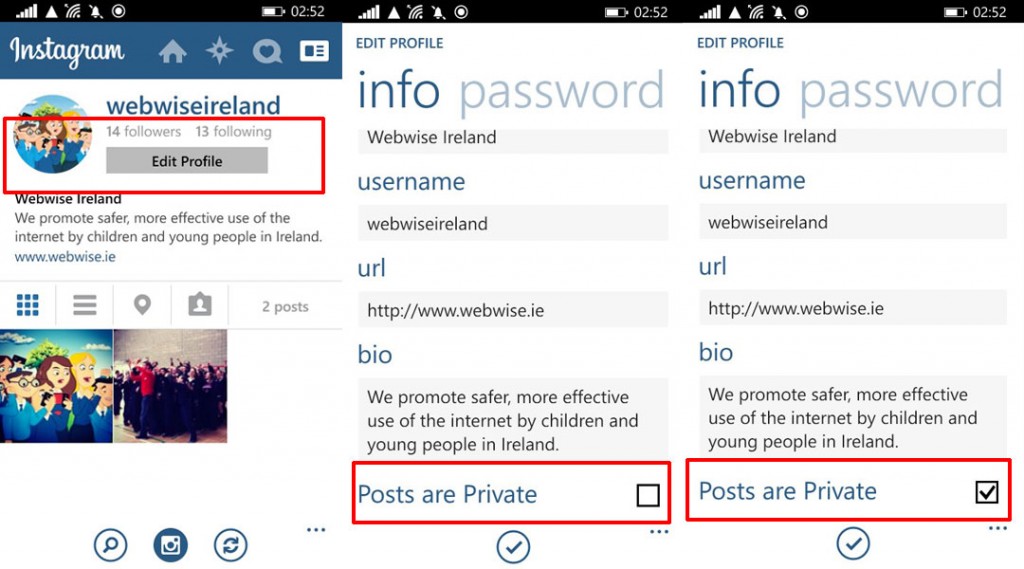 Initially, when a user signs up, his/her profile is automatically public – meaning that the pictures or videos created and shared using the app can be seen by anyone. However, consider switching to a private profile to limit who sees your profile. This can be done in a few simple steps:
STEP 1: Go to your profile and TAP EDIT PROFILE.
STEP 2: Scroll down and TICK POSTS ARE PRIVATE.
How To Block Inappropriate Comments
Instagram's latest update allows users to hide inappropriate comments. In addition, users can also list words they feel are offensive or inappropriate using Instagram's new keyword moderator. Instagram will then hide any comments containing these keywords. To use the new comment tools, simply click on your account settings and select comments. You can then choose to hide inappropriate comments and include any specific words you find offensive.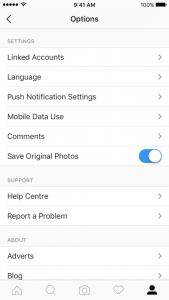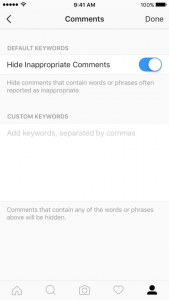 Our Recommendation:
Once the app is switched to private, and users share their images with their friends, we think Instagram is a great app that young people should be encouraged to use. Find out more on privacy on Instagram here.
At Webwise, we encourage you to teach young people the importance of understanding reporting tools and privacy settings before setting up a profile on any social network.