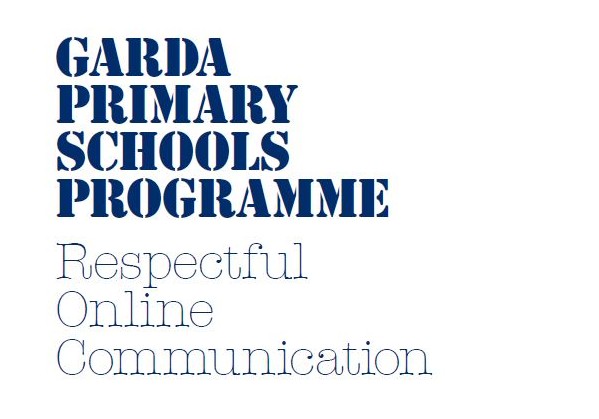 Respectful Online Communication
The internet safety module of the Garda Primary Schools Programme has quickly become a vital part of the force's involvement in schools.
Delivered by community gardai, the "Respectful Online Communication" talks are pitched at 5th class students and cover a range of topics including cyberbullying and general online safety and security.
After finishing the module, pupils will be able identify what types of online activity is illegal, list rules about meeting people in person they first met online, outline plans for coping with online harassment and bullying and demonstrate appropriate care and respect for others online.
The programme addresses safety issues with new media.
The programme – which is delivered to 5th class pupils in primary schools throughout the country – was launched  by Martin Callinan, the Garda Commissioner, on the same day the Webwise Primary School Programme was launched.
The new programme addresses personal safety issues that arise through communicating using new media.
It recognises the challenges that children and young people face in modern society, particularly when using new technologies.
It also aims to foster a sense of care and respect for others online or when using mobile phones and to equip children with the skills to deal effectively with cyberbullying.
Speaking at the launch, Garda Commissioner Callinan said: "This new Garda initiative "Respectful Online Communication" is a step towards meeting that challenge and helping people to deal with this particular type of bullying and also bring home to everyone how their actions online can affect others."
He added: "The lesson is formulated for delivery in a classroom setting as opposed to a large assembly setting, and can be used by our members throughout the school year rather than solely focusing on a limited time period surrounding Internet Safety Day."
The launch was attended by Frances Fitzgerald, the Minister for Children and Youth Affairs, and Simon Grehan, the Internet Safety Coordinator in the PDST Technology in Education.
Accessing the Garda Schools Respectful Online Communications Programme
For information on how to access one of these talks, contact your local garda station, or
Garda Schools Programme
Community Relations
Harcourt Square
Dublin 2
01 6663891